Here is our weekly round-up of what the national and local restaurant critics were writing about in the week ending 3 October 2021.
Review of the Reviews is just a short summary this week, while your Harden's editorial team are hard at work on London Restaurants 2022 – off to print soon, and in the shops by Christmas!
*****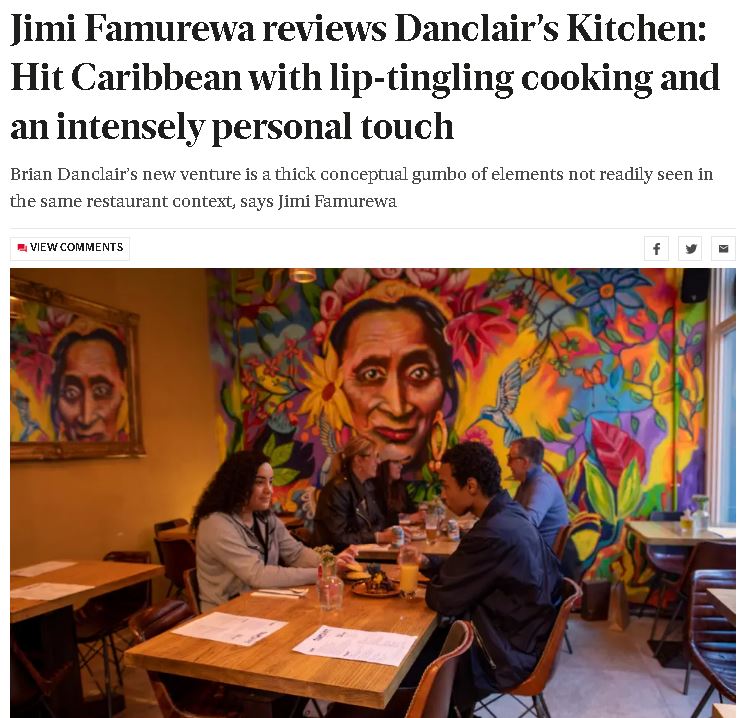 In The Evening Standard, Jimi Famurewa visited newcomer Danclair's in Brixton, the "new Caribbean fusion spot from Brian Danclair, locally renowned chef-founder of legitimate Brixton icon Fish, Wings & Tings" that has already "arrowed its way into a community's heart".
Also in The Standard, an article on top chefs and the comfort food they enjoy, plus an in-depth look at Salt Bae – the phenomenon, the lawsuits – in the week he finally opened his London outpost.
*****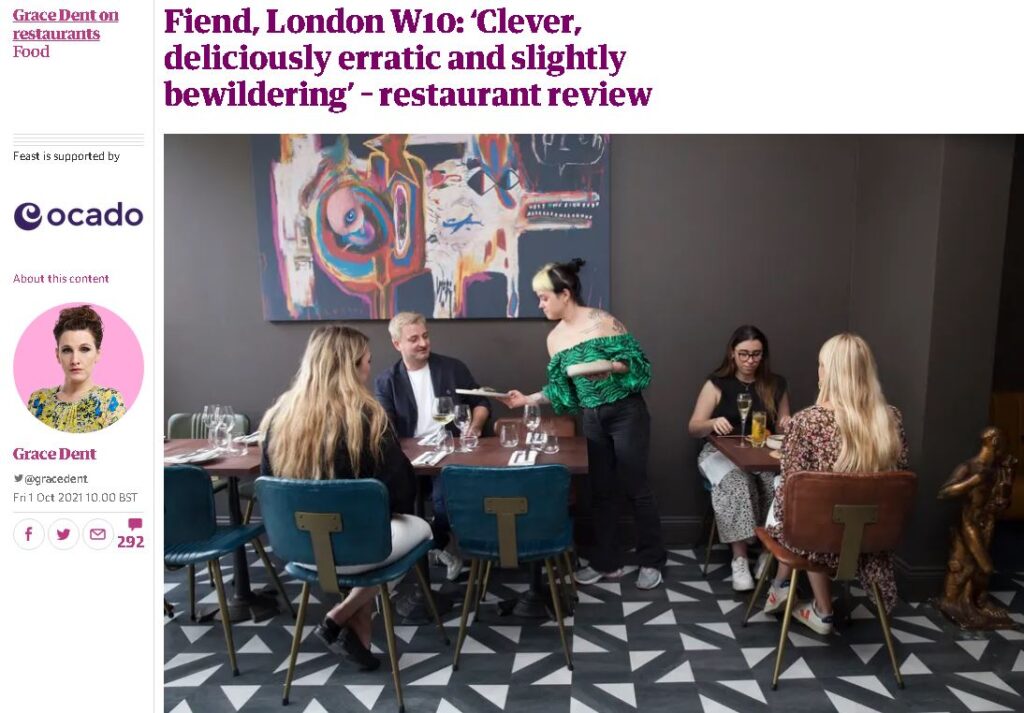 For The Guardian, Grace Dent reviewed Fiend, the new Notting Hill home of Chris Denney, previously of 108 Garage. "Diners should prepare to be relaxed, groovy and open to anything, or, if you're over 35, able to fake "groovy" in short, ebullient bursts."
*****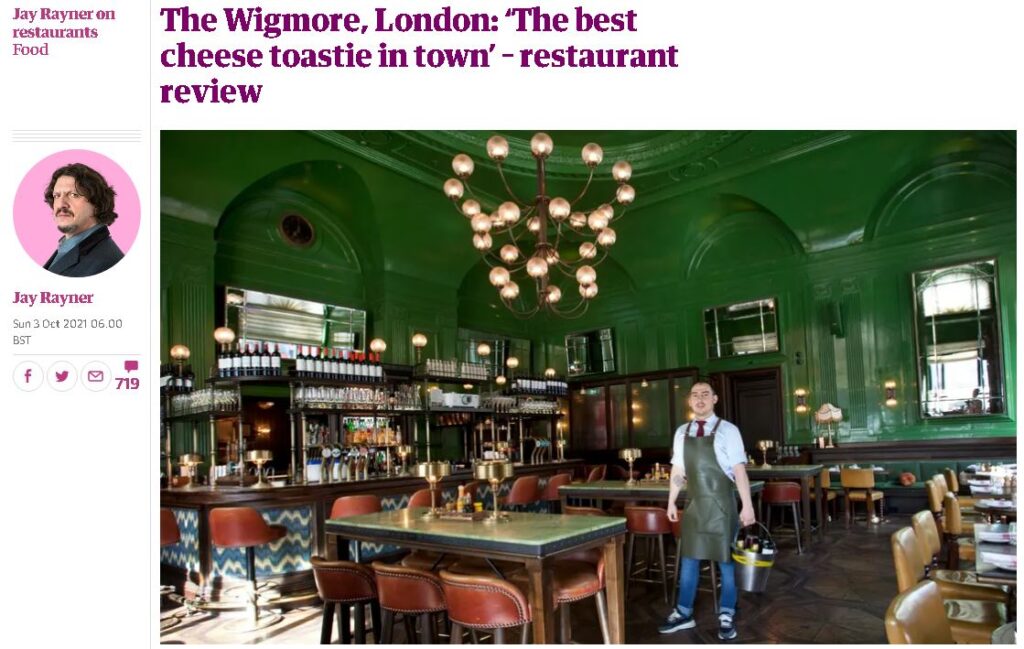 In The Observer, Jay Rayner paid a visit to Michel Roux's The Wigmore for a taste of the £13, XXL Stove Top 3 Cheese Toastie: "it is a beautifully engineered, lusciously executed, burnished and bronzed tribute to the carnal love affair between toast and cheese".
*****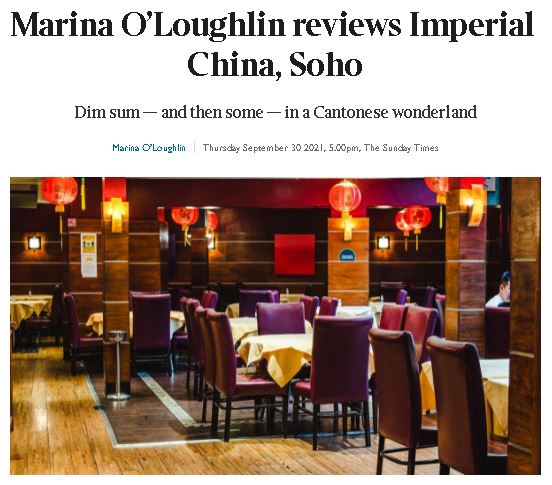 Writing in The Sunday Times, Marina O'Loughlin "wanted to shine a small, positive light" on Chinatowns across the world, which have all suffered since the start of the pandemic. She also "wanted dim sum". A family meal at Imperial China was "as reviving as the bottomless jasmine tea".
*****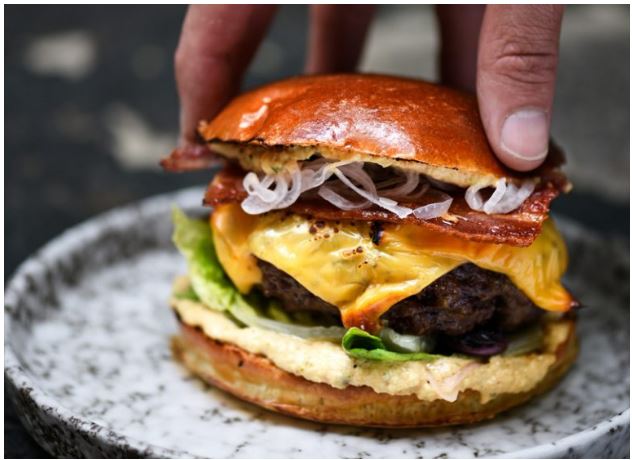 For The Mail on Sunday's YOU Magazine, Tom Parker Bowles investigated sustainable dining at Fallow, currently at 10 Heddon Street but moving to St James's soon; "far from being the sort of po-faced, hair shirted place that recycles dogma and distils its own smug, Fallow is fun".
*****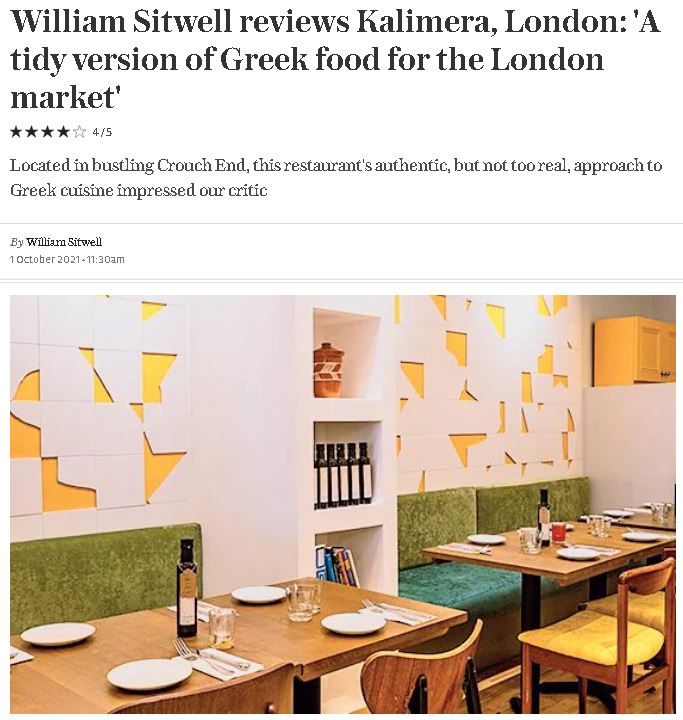 For The Telegraph, William Sitwell was at Kalimera in Crouch End, where the "Greek food is a sort of tidy version for the London market".(****)
*****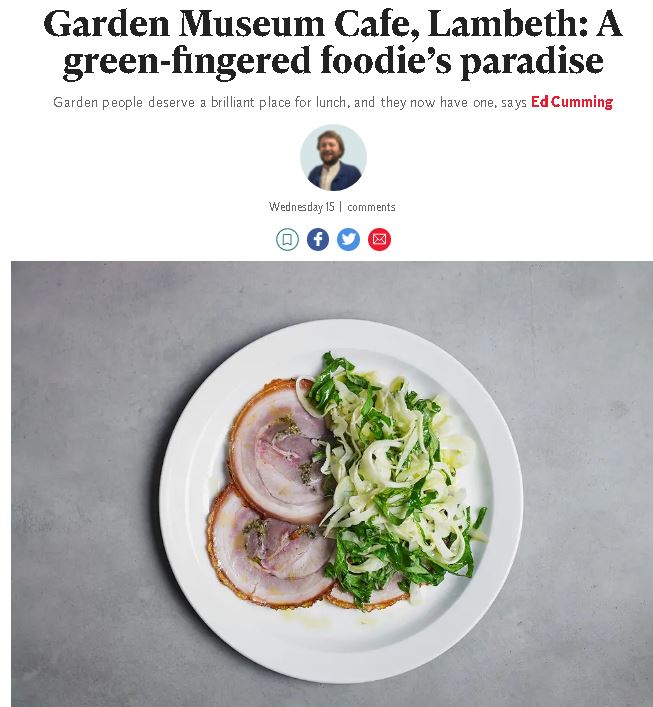 Ed Cumming for The Independent visited Lambeth's Garden Museum Cafe, "a lovely, airy space built around the museum's internal courtyard".
*****
And also…
Tim Hayward in The Financial Times reviewed Marmo in Bristol: "chef Cosmo Sterck is a genuine talent".
*****
Recent News from Harden's