Here's our regular summary of what the national and local restaurant critics have been writing about in the week ending 9 January 2022.
*****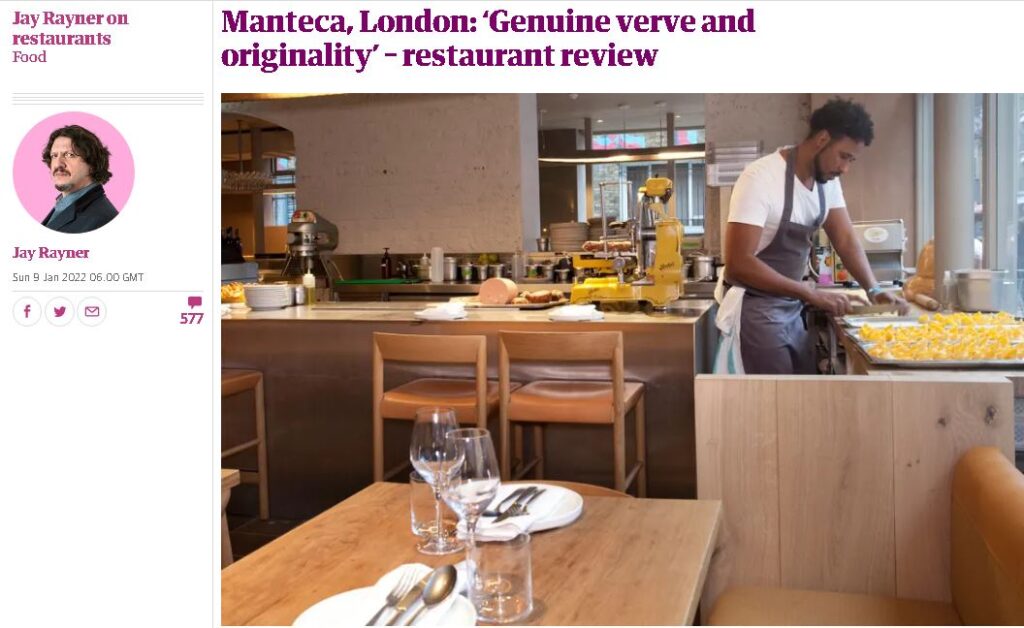 The Observer
"Every dish, every snack and small plate, every bowl of pasta, side and sharing platter, arrives with a tap dance and a huge ta-da!"
Rebuked (gently) for his overuse of the word "punchy" (11 times in six months), Jay Rayner had to come up with some new superlatives for the food at Manteca, which was tricky, as it "demands all the big, rumbustious words".
"Manteca doesn't do subtle or restrained. It does dinner. And it's bloody marvellous."
What started at 10 Heddon Street is now at home in Shoreditch, in a "sandy-coloured, sexily lit space of clatter and crash", serving up a "parade of small plates" that may not exactly be authentically Italian, but "we are not in Rome. We are in Shoreditch where brazen innovation is fully embraced".
"I left feeling I'd been fed by people with genuine verve and originality. I'd go so far as to say I felt paunchy. I said PAUNCHY."
*****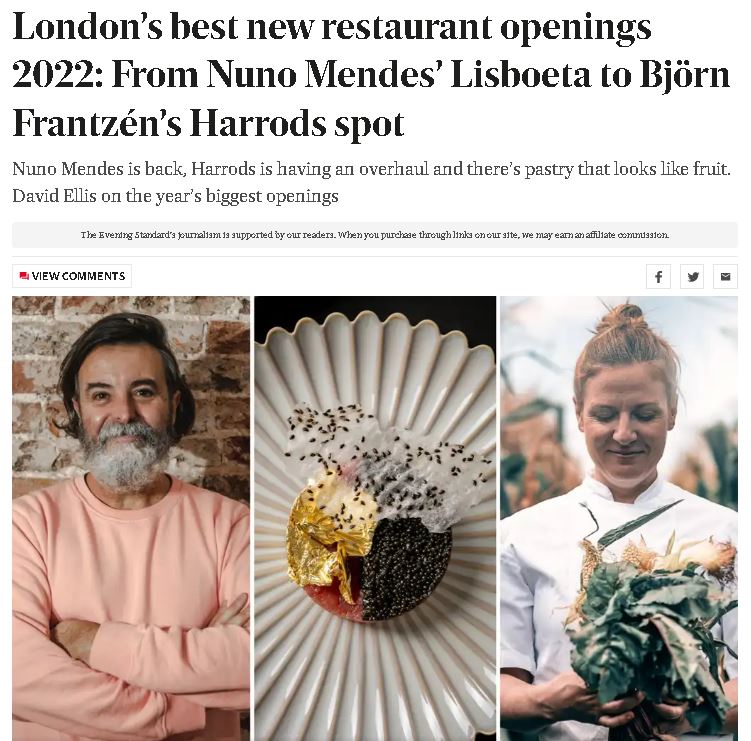 The Evening Standard
David Ellis provide a handy list of the upcoming projects due to open in London this year, from "blockbusters" (Nuno Mendes' Lisboeta and the Harrods newcomers Em Sherif and Björn Frantzén spring to mind) to homegrown London talent (The Ledbury's new incarnation and Apricity from Tredwells' chef Chantelle Nicholson) and "expansions or offshoots from existing operators".
Apricity also warrants a full article from David Ellis, and there's also a list of the "25 must-visits" for vegan and plant-based food.
*****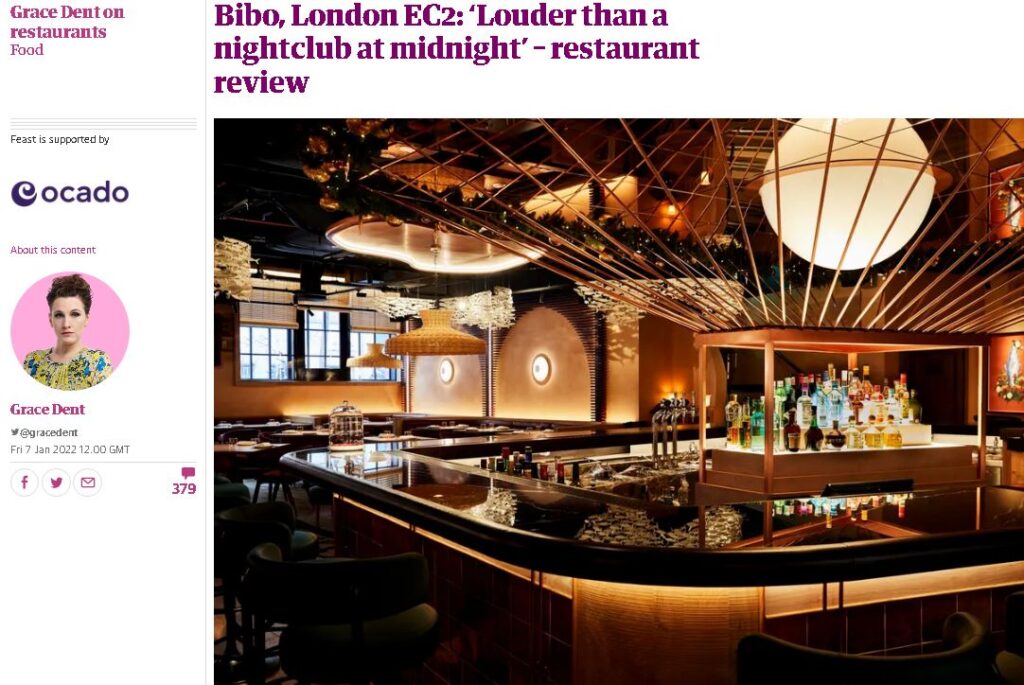 The Guardian
Fresh from her disappointing meal at The Maine last week, Grace Dent had another misfire, this time at Bibo, the "sophisticated Spanish restaurant by chef Dani García" that opened last year, "slap-bang in central Shoreditch".
"A pivotal moment in my restaurant-reviewing career came when, just after eating my porcini croquettes, I downloaded a decibel-monitoring app on to my phone." (The dance music was "at 84 decibels" if you dislike excessive restaurant noise as much as Grace.)
The "front of house are… warm, prompt and full of recommendations about your order and, on the surface at least, the place has the look and feel of a fancy-ish Spanish restaurant". But a meal here is no "sultry, elegant evening in Madrid".
While many of her dishes showed "serious TLC", Grace's overall impression was that "the food seems secondary here" – adjectives include "lukewarm", "sloppy", "underseasoned" and "sickly".
"I was in a restaurant that felt like a nightclub, shoving down mousse and desperate to be liberated."
*****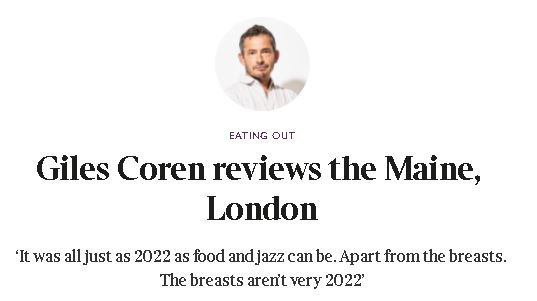 The Times
Having read Grace Dent's review of The Maine last week, we expected a similar conclusion from Giles Coren's visit, but we couldn't be more wrong.
The stripper was something new, for starters (not literally). No mention of bare breasts from Grace, and from Giles's description, she'd have noticed.
From the "perfect" drinks and the "handsome" staff to the "top-end Californio-NewYorkan with la-di-da Mediterranean inserts" food from the "hipster chefs with bare forearms chargrilling things right there behind the grand piano", Giles and his wife had a "truly special evening"; "it was all excellent, quite excellent".
Giles does mention that the staff addressed him by name; he may have been given the VIP treatment, but even then, his experience and Grace's are light years apart.
"It reminded me of the early days of Terence Conran's Mezzo in the 1990s."(26/30)
*****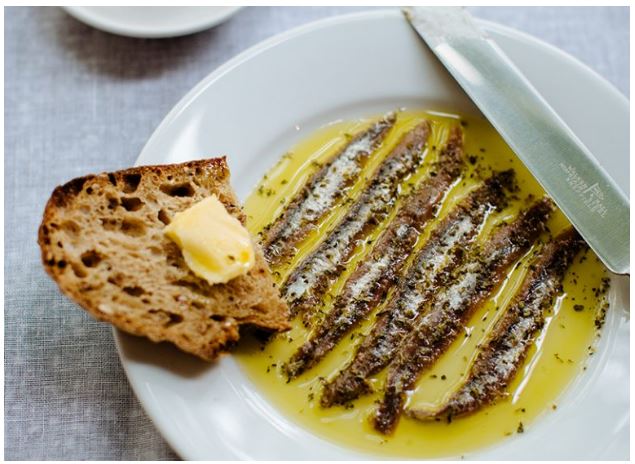 The Mail on Sunday
Tom Parker Bowles for YOU Magazine was in Bristol, the first of our regular critics to venture to Marmo. He loved the homemade sausage ("a meaty masterpiece, the sort of sausage about which odes are written and paeans sung") served with quince purée, radicchio and crisp potato cakes. "It's only January, and there's already a contender for my dish of the year."
"But there's more to love at Marmo, much more… chef and co-proprietor (with his wife, Lily) Cosmo Sterck trained at London's St John and Brawn, and it shows." His cooking has "purity… a blessed simplicity, a respect for ingredients that verges on devotion".
"Better still is the price. For lunch, three courses here cost an astonishing £19, which is quite stupendous value for cooking this assured."
*****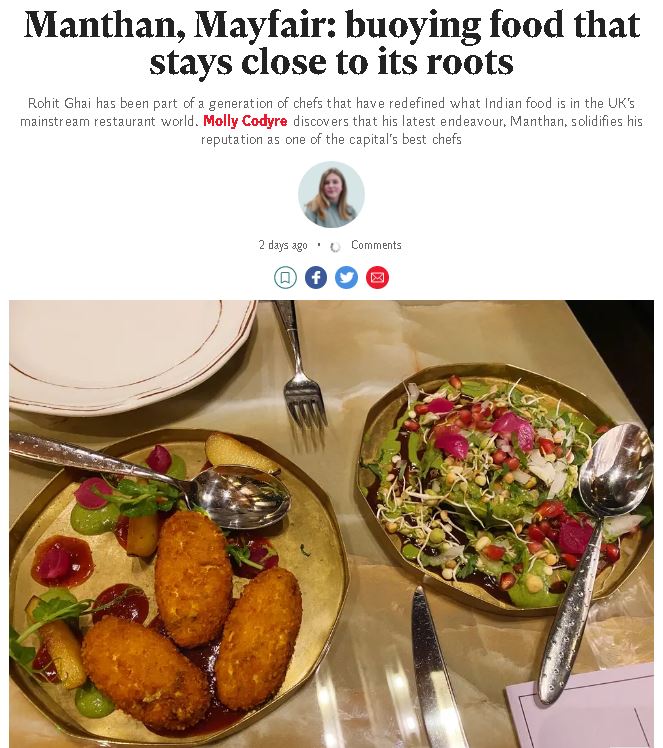 The Independent
Molly Codrye followed several of our regular critics to Mayfair's Manthan, whose chef Rohit Ghai "has had an undeniable influence on what Indian food means in London" (Gymkhana, Trishna and Jamavar are all part of his story).
She calls the place "such a wonder", the "compact space" being "surprisingly down to earth" for the "glitzy locale". The "dishes that centre homely flavours and cooking styles" are inspired by Ghai's childhood in Punjab, as well as "a touch of British influence". Vegetable dishes take "centre stage" ("nearly half of the menu is meat-free").
"Vibrantly wonderful" curries followed "some of the best starters I've had in a long time", with only one disappointing dish (halloumi tikka if you want to avoid it).
Molly recommends Jonathan Nunn's list of Indian dishes every Londoner should try for those prepared to venture beyond Zone 2 for "incredible Indian fare".
*****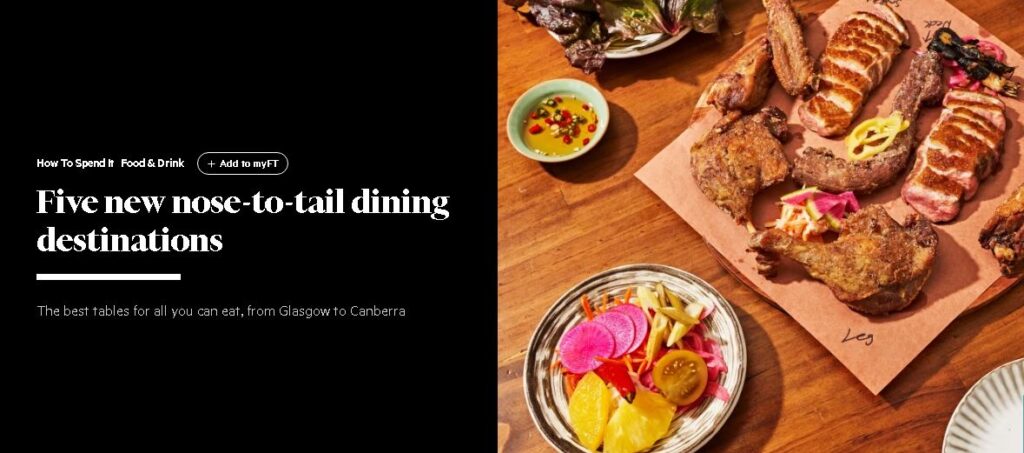 The Financial Times
In The FT's How To Spend It magazine, Rosanna Dodds rounds up the best new "all-you-can-eat" ('nose-to-tail' eating, rather than the gluttonous buffet-style presentation) restaurants from around the globe.
Marvellously, three of them are in the UK, with Manteca taking pole position: chefs Chris Leach and David Carter "give nose-to-tail the Italian treatment". Also recommended is the sustainable approach at Celentano's in Glasgow: "for every cow ordered at Celentano's, the prime cuts… are served as secondi, and anything leftover is cooked down with oxidised wine from the bar to make a ragú".
Lastly, Humble Chicken in Soho, where chef Angelo Sato has pioneered "comb to tail" cooking, "using every part of the bird possible for his selection of yakitori (grilled chicken), from heart to liver, cartilage to knee"; possibly not for the squeamish, but "less adventurous" dishes are available.
*****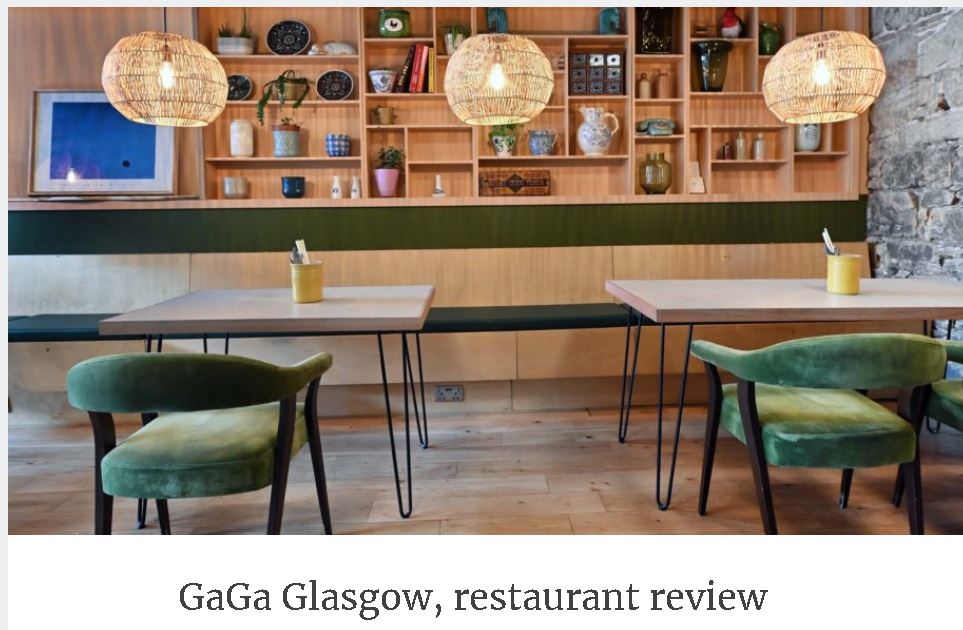 The Scotsman
This week, a duo of reviews; Rosalind Erskine visited recent newcomer GaGa, part-owned by Julie Lin of Julie's Kopitiam; "it's great to see a new restaurant rise like a phoenix from what has been a rough time of restrictions and closures".
GaGa's South East Asian offering of small and larger plates provides "tasty comforting food with an excellent range of drinks, making it an ideal spot to drop in for a casual dinner or lunch".
Gaby Soutar reviewed The Bridge, the all-day option at recently refurbished Rusacks St Andrews. It's "swanky, with a Gatsby meets the Hamptons vibe", and the brunch (the only option on New Year's Day) was "substantial" and faultless. There's also a "more formal 18 Rooftop Restaurant" a bar, One Under.
*****
Koffmann & Vines
Who knew that L'Escargot is named for the gastropod farm that used to be in the basement of this Georgian building when it became a restaurant in 1927.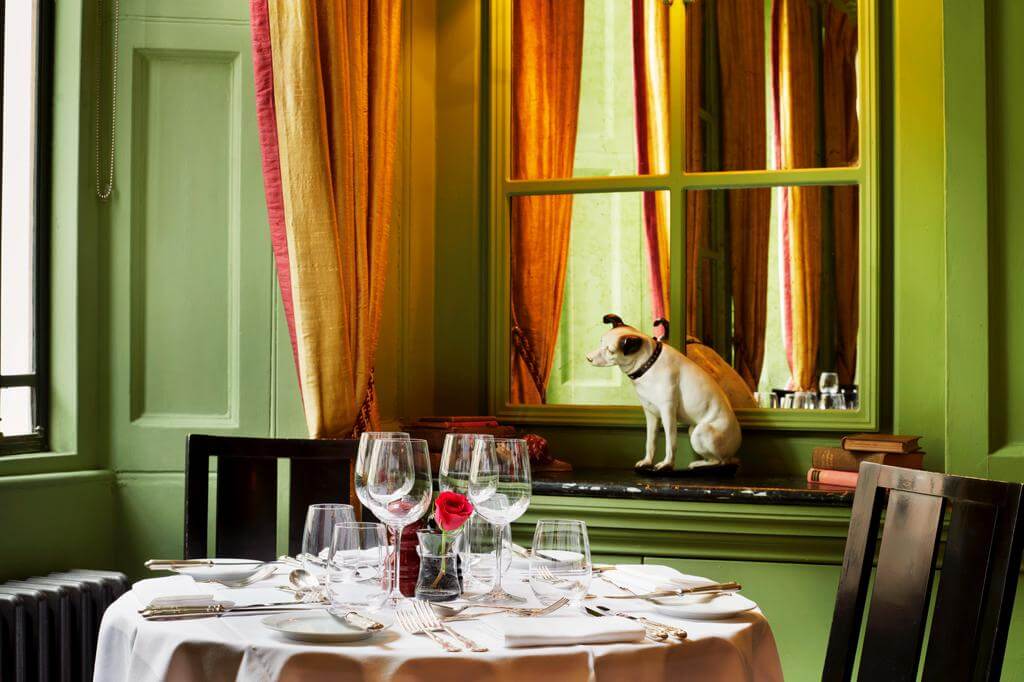 Rating the restaurant "very good" overall, we are told that "not everything can be perfect" but overall the food is "excellent". But "the secret ingredient of L'Escargot is the hospitality. Presiding over the restaurant is industry veteran Brian Clivaz, an almost Falstaffian figure who manages to combine the charm of an English gentleman host with the engagement of a French aubergiste, or inn-keeper."