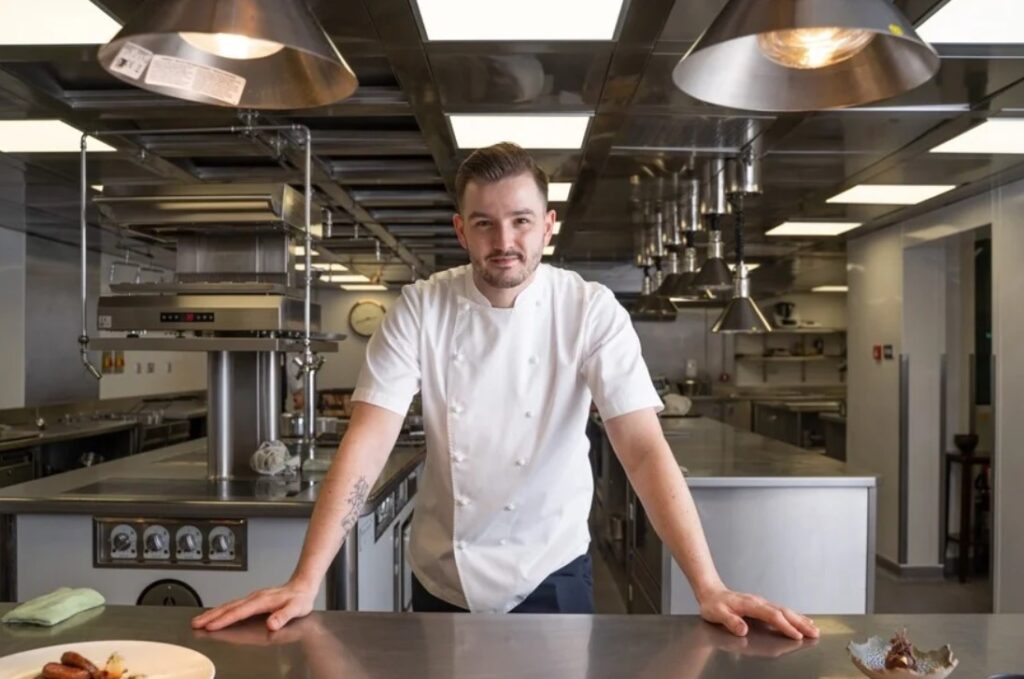 Whatley Manor, the Wiltshire country-house hotel whose dining room – billed as The Dining Room – appears regularly on lists of Britain's best restaurants, has promoted Ricki Weston to the role of executive chef following the departure of the acclaimed Niall Keating.
Ricki has worked for some of the country's most adventurous chefs, including Matt Gillan at the Pass and Sat Bains in Nottingham; he joined Whatley Manor in 2018, earning promotion to head chef two years later. His notably fast hands – useful assets in any kitchen – made him a national-level table-tennis player.
Whatley Manor opened in 2003 and came to prominence under chef Martin Burge. He was succeeded in 2016 by Niall Keating, who won acclaim for his 12-course tasting menus and was crowned 'Champion of Champions' in the 2020 Great British Menu. He left Whatley Manor at end of last year shortly after launching his own restaurant, Lunar, in his native Stoke-on-Trent.
The Dining Room will close for a week on January 27, re-opening on Friday February 4 for the launch of Ricki's new menu. He says: "The hotel has had a long history of being one of the best UK foodie destinations, so I have a lot to live up to, and I can't wait to start developing my recipes and evolving a whole new dining offering."
Recent News from Harden's