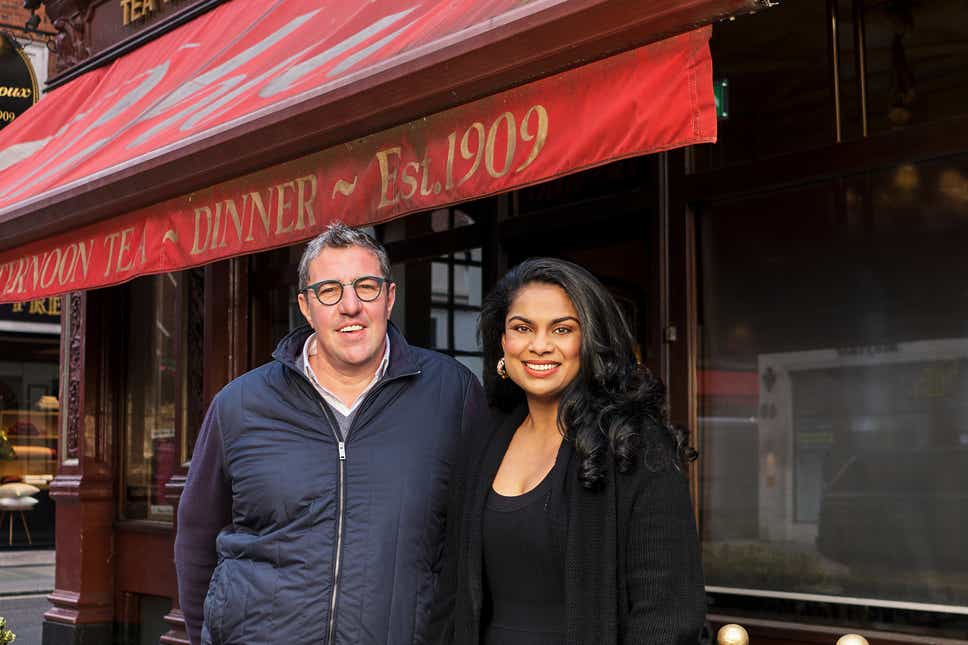 Claude Bosi and Samyukta Nair are joining forces to open a Riviera-style restaurant in Mayfair this summer. Named Socca, it will occupy the South Audley Street site which formerly housed Richoux, the century-old French tea house which closed amid pandemic losses a year ago.
The business partnership between the Lyons-born chef, patron of Bibendum, and the Indian hotel heiress behind the slick Jamavar and last year's Mimi Mei Fair may seem unlikely. But the two first met five years ago when she took over the Maddox Street site of his well-known restaurant Hibiscus to launch Bombay Bustle. She told the Evening Standard it was her father, hotelier Dinesh Nair, who suggested Bosi when lockdown restrictions gave her the idea of providing London with the Mediterranean food she longed for after missing out on her annual south of France holiday.
The chef says Socca will serve less refined dishes than Bibendum, in a convivial atmosphere inspired by the Côte d'Azur.
"The menu will come from a very familiar style of cooking; it will be dishes from the south of France. But don't forget there is a very strong Italian influence there — Nice didn't become French until something like 1860 — and the palette in this part of the country is enormous.
"The food will be hearty: it will be family-friendly, lots of sharing dishes, home cooking for everyone. It will have some traditional dishes, things like sea bass, or rabbit cooked with garlic. I want it to be somewhere I feel I can bring my mother-in-law."
Perhaps it is the Franco-Indian joint venture that explains its name. Socca is a crêpe or pancake made from chickpea flour and eaten as a snack on the French Riviera. On the Italian Riviera, towards Genoa, it is called farinata, while Marseilles produces a thicker version, the panisse. In India, chickpea flour – known as gram flour – is the key ingredient of bhagis and pakoras – snacks that fulfil the same role.
Recent News from Harden's