Our summary of what the national and local restaurant critics were writing about in the week ending 5 February 2023.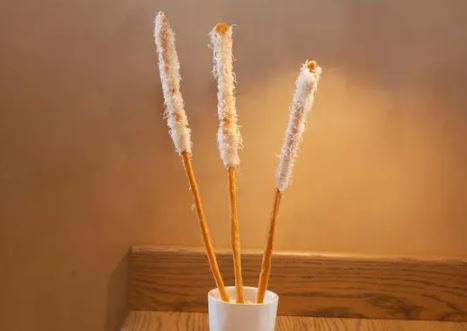 The Guardian
"Pasta is safe in these chefs' hands."
Grace Dent is the first of the critics to review Notto, the new Piccadilly pasta joint that started as a lockdown delivery service.
"It isn't remotely revolutionary or gimmicky, and there's no big twist on pasta, but what it does have is a menu by Phil Howard and Louis Korovilas."
Howard, "one of those chef's chefs", also runs Elystan Street, where oxtail raviolo costs £30; "Notto offers slightly more pocket-friendly pasta" which is "thrilling". Korovilas hails from the kitchen at Bancone most recently.
"Notto is an elegant, mid-price pasta joint that feels to me like a prototype for a potential dozen more Nottos up and down the land."
It's also "very much a restaurant opening of its time: a hopeful and confident debut in a landscape where diners still dearly want to eat out at smaller, serious restaurants, but at the same time have to accept shorter menus and cost-vigilant dishes".
*****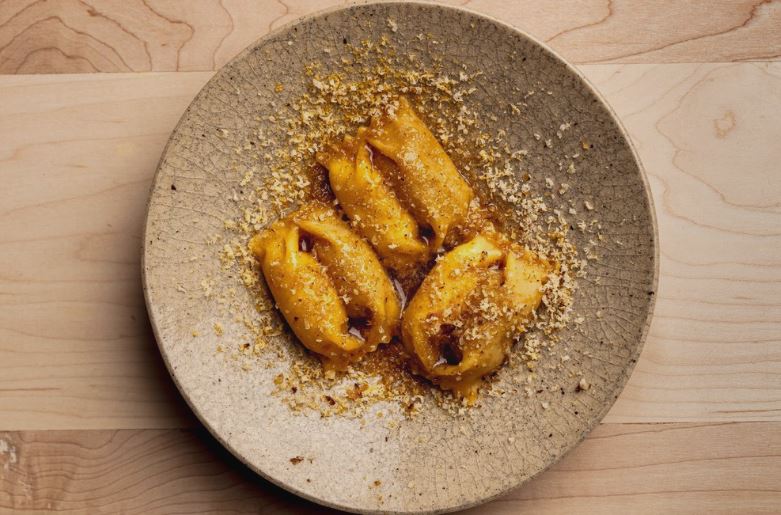 The Bristol Post
Louisa Streeting reviewed Casa, the much-anticipated, "latest restaurant in Peter Sanchez-Iglesias' portfolio, who has reimagined his family's Michelin-starred Casamia after it closed in the summer last year".
The family have done "extensive renovation work to create a more relaxed, accessible setting"; there's also been a considerable "relaxation of the price", while the menu still offers "a refined take on traditional Italian cooking", and "the drinks are of equal importance".
"Chefs calmly danced through their evening service like it has been meticulously choreographed."
"Casa is a masterclass in Italian cooking… taking you on a journey around different regions of Italy. It has all the flair of its previous Michelin star counterpart without the weighty price tag that typically comes with it. I don't foresee it being too long before the Michelin inspectors come knocking again."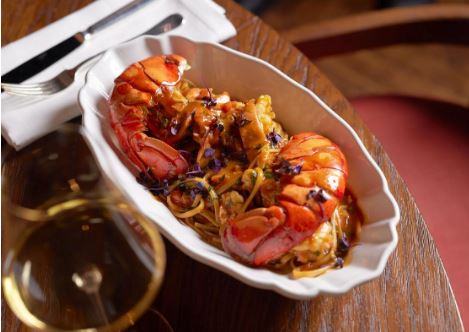 The Times
Giles Coren reviewed the latest incarnation of Belvedere, and pulled out a 1999 review from Micheal Winner, a former local who "always hated the Belvedere. Or possibly loved it. One could never quite tell with Michael" – he'd first visited in 1947.
"The gates are terrifying. The Belvedere has the world's least welcoming entrance this side of Alcatraz." Once inside, however, "all is now rather fabulous" with "ersatz log fires and Persian carpets, handsome staff in leopard-print suits and a wine fridge full of Mouton Rothschild at the entrance".
Sadly, Giles didn't get to eat in "the magnificent banqueting hall full of silver-haired European finance kings" – he and his guests were escorted upstairs to a small room seating a dozen, and then largely ignored.
"The menu is a mess. There's a batch of raw fish options because that is what the rich eat now… luxury pastas including truffle and lobster options… mains that are all just whopping animal proteins and three posh pizzas. The unifying principle is "expensive" rather than "Italian" per se."
"Would Michael have loved this latest manifestation of the Belvedere or hated it? It's hard to say. In terms of food and decor, it feels to me like the second-best Italian restaurant in Dubai."
(No mention of Giles' self-imposed budget for this review; the total of just the prices he mentions tops £200 for four people, which doesn't include puddings and drinks.) (18/30)
Also in The Times, Chitra Ramaswamy asked if Brea really is as good as the awards say; it's "a relaxed Scottish restaurant moments from Stirling Castle" that's won "not just best restaurant in central Scotland at the 2022 Scottish Food Awards, but best restaurant in the whole of Scotland".
It's got the classic "traditional Scottish restaurant that's crowd-pleasing to locals and tourists" menu ("and decor to match"), and "possesses the most old-school put-a-kilt-on-it dish I've come across in ages: turkey Balmoral with mini jacket potatoes, turnip puree, vegetable panache and whisky sauce".
Her rolled haddock and brioche bread and butter pudding were "divine" and "perfect" in that order. "As Scottish restaurants go, Brea is the real deal."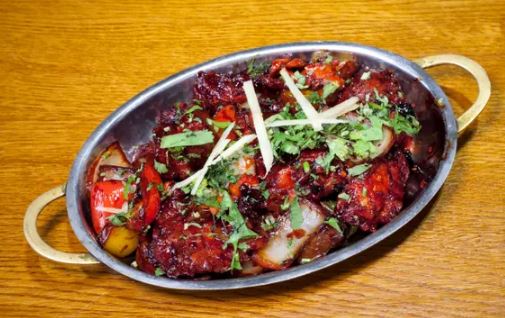 The Observer
"A brilliant place that's an effortless marker for true diversity."
Aiming to justify himself to a reader who is logging the location of all of his reviews in a spreadsheet ("apparently only 52% of my [2022] reviews were outside London"), Jay Rayner took advice from "Simon Carlo's ever insightful Meat & One Veg blog" and headed out of London to The Sportsman Club, a desi pub in West Bromwich.
Desi pubs "began to appear in the likes of west London, Leicester and here in the West Midlands in the 1950s. They served men from India, Pakistan and Bangladesh who, after partition, had come to the UK to work, often without their families. They were, and remain, third spaces; places where those men could get fed in a familiar and comforting way, amid the comfort of others. Now they sit right at the heart of the communities of which they are a significant part, open to all, knocking out heaving plates of the cheap and the cheerful, and bringing a beautifully precise extra dimension to British pub culture."
The Sportsman is "not the prettiest of places. It's a big, airy modern pub built for maximum capacity." What it does offer, though, is a "long, laminated menu… of dishes mostly familiar from the British high-street curry-house tradition", with chef's specials ("do not miss" the Desi bakra lamb curry on the bone or the sag aloo, "a soothing, ferrous balm to the soul" ) and an Indo-Chinese section.
Hours of train travel, reduced restaurant opening hours, family life, train strikes and an imbalance in the geographical spread of decent restaurants all contribute to Jay's London-centric reviews, but this week, that spreadsheet will have a tick in the 'not London' column.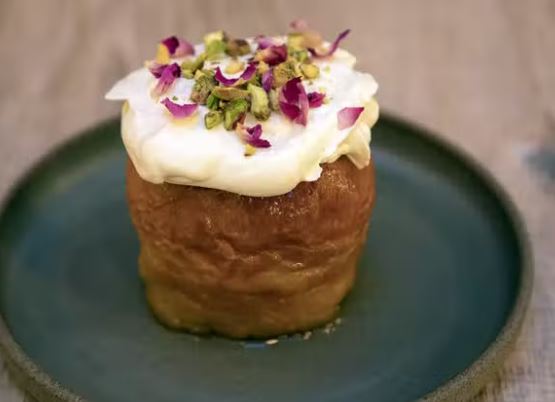 The Evening Standard
"Groaning abundance, elbows-out intimacy and enlivening, domestic warmth… will ultimately define a pleasurable few hours here."
Jimi Famurewa was in Notting Hill, at Akub, the new restaurant from Franco-Palestinian chef Fadi Kattan, where he dined on "a whirling, radically joyful kaleidoscope of shareable labneh balls, herb-swirled tahini and flatbreads jolted by bright, hot, specifically Palestinian intensifiers".
"Palestinian food on its own terms is a meaningful act of cultural preservation," and Akub is also "stylishly executed", set within an area undergoing a "much-vaunted gastronomic renaissance" and boasting an indoor courtyard, "with its wooden beams, potted olive tree and bushels of dried foliage, hung from keys that represent lost Palestinian homes — that is the undoubted place to be".
Kattan "received classical culinary training in France" and those influences are evident on the menu. "But what most impressed me was the cumulative harmony of the meal. And how the kitchen worked the alternating levers of familiarity and strangeness."
Also in The Standard, a round-up of London's best spots for Valentine's Day on 14th February, and news of a new Mexican for Shoreditch – Zapote takes over the spot known for Eyre Brothers and St Leonards this week.
David Ellis interviewed Claude Bosi and Samyukta Nair ahead of the opening of Socca: it's "the restaurant Nair has been wanting for herself" in Mayfair: "We're just trying to build the places we want to go to and we want people to enjoy that."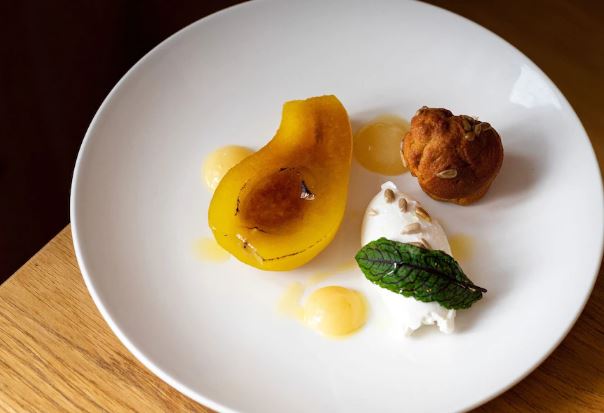 The Telegraph
"Clever, confident cooking, a strong independent voice."
William Sitwell declared that the cooking at Fork "brings sophistication and aspiration to Lewes" which, in his opinion, is as "conventional, stayed, restrained and Victorian as its railway station", despite being the area being "wild and pretty" and "bubbling with exciting wineries" (there's a " healthy smattering of local sparklings" one the wine list).
The "small, whitewashed building" boats "pale wood panelling, terracotta floor tiles and… a large stainless-steel bar"; its menu is "well written, straightforward and plainly descriptive". William found a number of dishes a little sweet for his liking, but his companion didn't complain. (****)
Also in The Telegraph, an article on Gary Usher's latest crowdfund campaign, which raised "£220,000 in just 24 hours" but he is "super nervous about the launch of The White Horse in Churton (opening March 3rd according to the Elite Bistros website): "We shouldn't be opening a pub in these times – we're really risking it".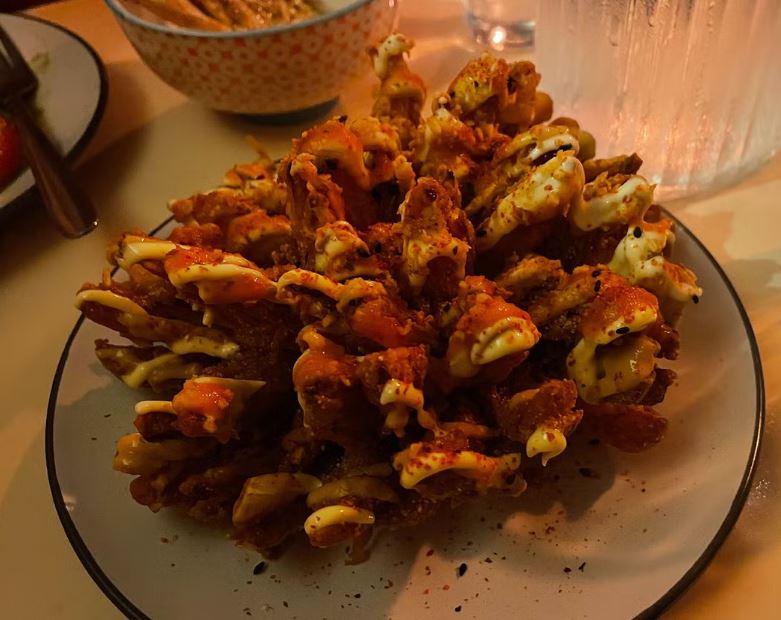 The Independent
"A super fun, casual evening out."
Kate Ng believes there are only two ways to eat ramen: 100% authentic, or "go in completely the opposite direction, which is to be so irreverent it borders on disrespect".
She visited the latest branch of Supa-Ya Ramen, in Peckham, to try out a third way, "one that sits quite comfortably in the middle of this spectrum". Ex-Nopi chef Luke Findlay describes his menu as "traditionally inauthentic" – the Peckham branch includes a new dish, "cheeseburger mazesoba" to prove it. ("I was very tickled by how much it tasted like a McDonald's double cheeseburger, but better. It is utterly delicious.")
The "blooming onion [pictured] came highly recommended and is something to behold", and she's going back to try the noodle ice cream which was unavailable.
"I like how it straddles that space between strictly authentic and breaking all the rules, and does so without taking itself too seriously or being disrespectful to the cuisine. "
Also in The Independent, Hannah Twiggs visited Moor Hall in Lancashire (after booking six months ahead) to see if was really worth the "extremely long list of credentials" and "the many accolades nailed to the front door".
"The food is, without doubt, exceptional… It's everything I love about cooking at this level. It's simple in essence but experimental in delivery."
"After Noma… announced its imminent closure and reinvention, top end restaurants still seem like the last frontier of the food world untouched by the cost of living crisis… but I think most food journalists will agree that a change is coming."
The Scotsman
Gaby Soutar reviewed Antoinetta, which has taken over from La Favorita on Edinburgh's Leith Walk and is "like the fabulous drag persona that was lying dormant"; "now… walls are flamingo pink, the booths are upholstered in loud fabric… and the bold crockery is imported from Italy."
"They've also made over the food and drink menus. Essentially, their new offerings are classics, but with a twist", including some "quirky pizza takes".
"A joyful place to visit." (15.5/20)
Meanwhile Rosalind Erskine tried a South-African-inspired brunch at Bru in Glasgow. (14/20)
And also…
Tim Hayward in The FT Magazine reviewed Jugemu in Soho: "The best Japanese food in London" where "the chef's attention to his ingredients is quite staggering, his craft skills second-to-none".
In How to Spend It, an interview with Margot Henderson: "with The Three Horseshoes, the chef-patron of Rochelle Canteen and Max Wigram are launching the most hotly anticipated new boozer of the year" – "I've always had fantasies about opening a pub in the countryside".
Birmingham Mail got a sneak preview of Plates by Purnell's, the new tapas restaurant being opened soon by Glyn Purnell, around the corner from his eponymous restaurant.
Manchester Evening News reported on Gary Usher responding to criticism on Twitter about the £19 burger on his new pub menu at The White Horse in Churton (he's also mentioned in The Telegraph, above)