Here's a quick, bank-holiday round-up of what the nation's restaurant critics were writing about in the week up to 9 April 2023 and over the Easter weekend.
*****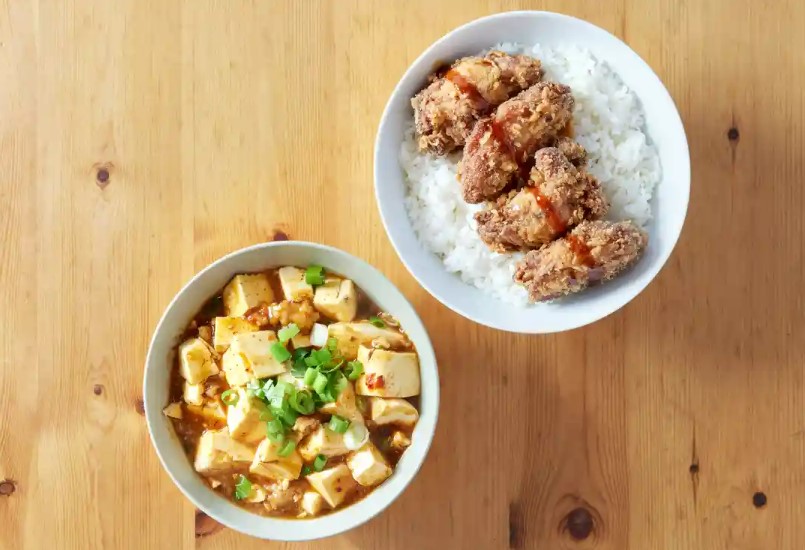 The Observer
"It's all delightful."
Jay Rayner was in Salford and paid a visit to Sakura; be warned, there's another restaurant with the same name in the area, a "Japanese all-you-can-eat place in Cheetham Hill" that promises "robot-assisted service".
The Sakura Jay reviewed is a "tiny café serving the growing number of the city's Chinese students and, in particular, recent arrivals from Hong Kong". It has no online presence and the chef was away in Hong Kong when Jay visited, but he still enjoyed the "profoundly comforting" dishes, with the "textural joys" of both traditionally Asian "slippery foods" and plenty of deep-fried, crunchy ones (including "very good chicken wings").
The sweet menu comprised "the kind of joyous thing your nan might have given you when you came in from playing footie on a cold winter's afternoon".
*****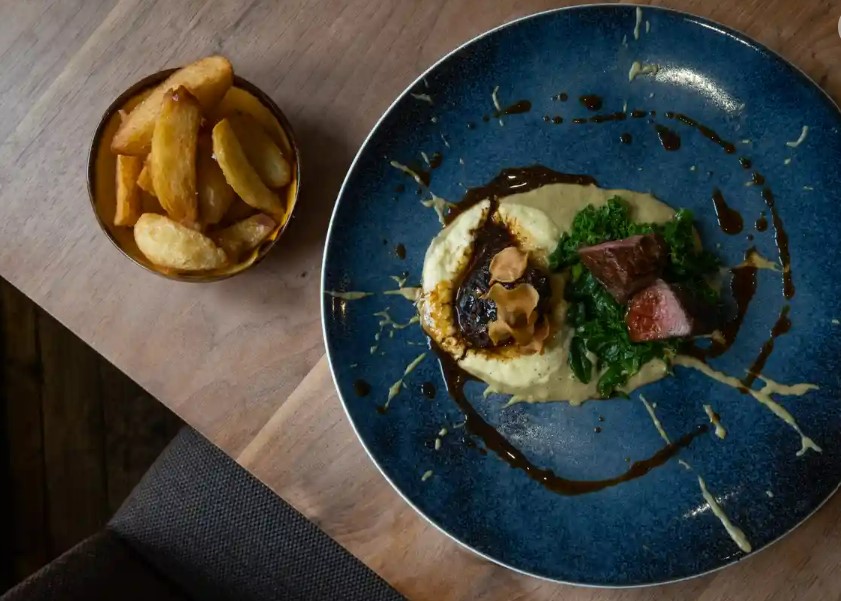 The Guardian
While on holiday in the south-west of Scotland, Grace Dent visited Mr Pook's Kitchen in Castle Douglas; it's named for the chef, who greets you from the kitchen as you enter the "rather grand former bank building".
It's "fancy, hearty and possibly a little more pricey than everywhere else around these parts"; the "menu of fine-quality local meat, fish and veg, served in painstakingly concocted ways" easily justifies the cost.
Grace was full by dessert but felt compelled to order Granny Pook's marmalade bread-and-butter pudding served with both rum-and-raisin ice-cream and custard – "a belt-and-braces approach to pudding that I appreciate".
"This is a special-treat place… and one that the community clearly loves."
*****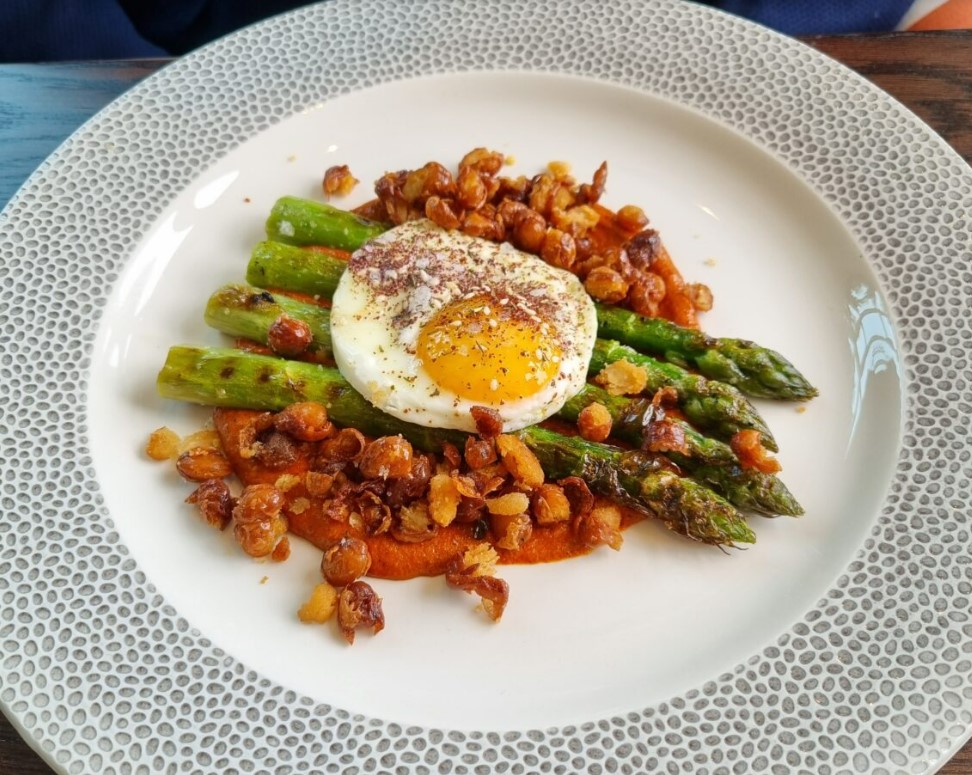 The Scotsman
Gaby Soutar headed to Dunblane and the Cromlix hotel, owned by Andy Murray and family since 2013, and which recently had a total makeover lasting several months.
The restaurant was previously under contract as Chez Roux, but is now independent and run by chef Darin Campbell. Gaby and her companion sampled his "excellent" cooking in the form of the lunchtime market menu, which rambled around the globe from Vietnamese broth ("a humble and life affirming pho") to glazed Iberian pork cheek.
There was no sign of anyone from "Scotland's royal sporting family", but a bald eagle in the garden was pretty memorable.
*****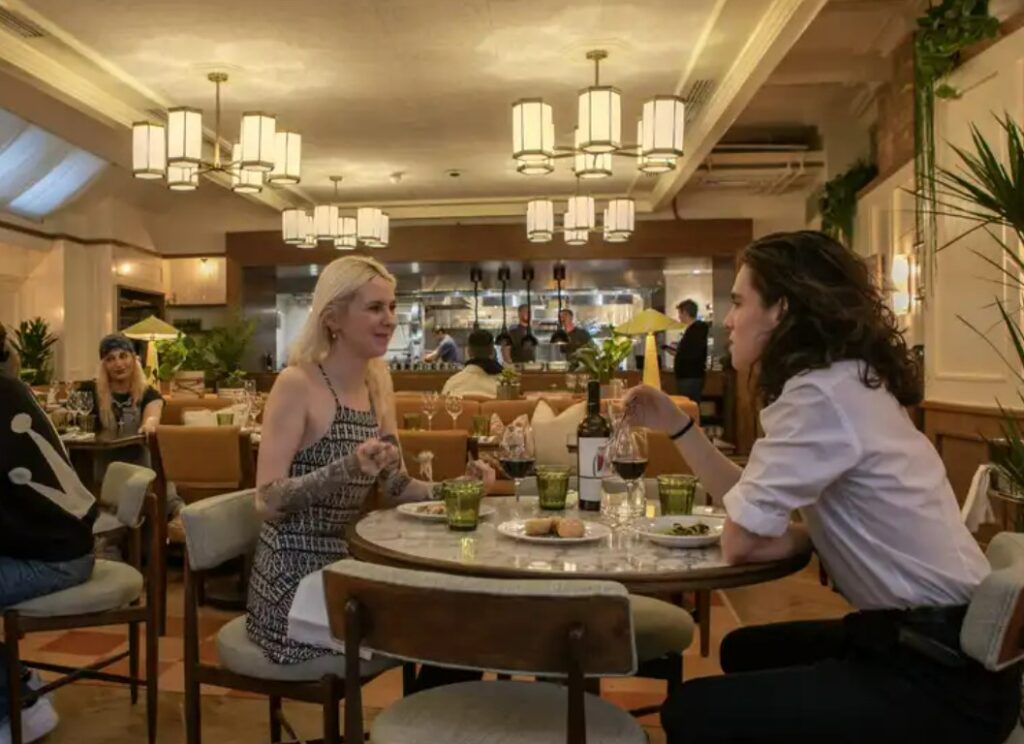 The Evening Standard
Jimi Famurewa reviewed Nessa, "the amiable new all-day affair that now sits on The Warwick's old Brewer Street site", a "Soho-House-ish" space that's "the public-facing component of a members-only, six-storey stack of workspaces, bars and rooftop views called 1 Warwick".
"There were some issues with the execution of chef Tom Cenci's playfully indulgent modern British dishes" but "lots of it is very impressive," too.
"Nessa charms, it satisfies and… puts something artful, distinct and generous-spirited into the world" – Jimi was particularly impressed with the "15-tog comfort blanket of a dessert menu".
*****
Also in The Standard, a round-up of London's best Sunday roasts, "from Blacklock to The Bull and Last, from cosy boozers to high-end hotels… where to find the roasts with the most".
*****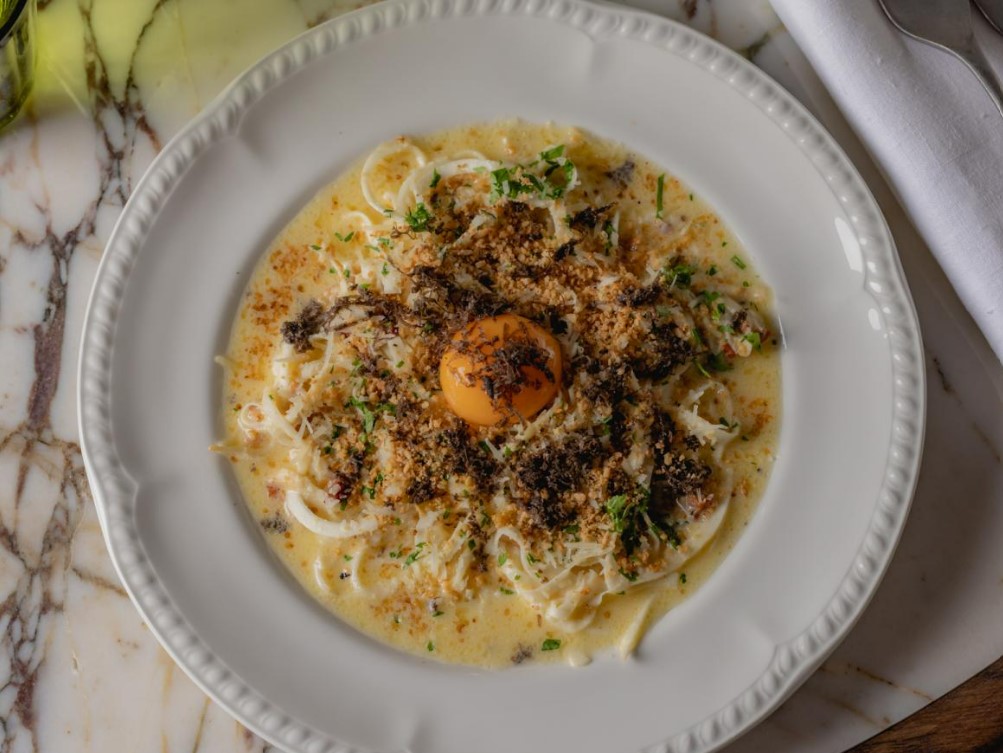 The Times
Giles Coren is back after a break, and also reviewed Nessa, which he describes as a "gorgeous, ground-floor, open-to-the-public, all-day restaurant of a new work and social club".
He does own up to belonging to 1 Warwick's sister club Mortimer House, and credits that place with saving "my marriage, job and mental wellbeing, created the space for me to write my last 500 columns and made me dozens of new friends", so his effusive praise is best taken with considerable seasoning.
His opinion (actually an entire paragraph) on the celeriac carbonara, pictured, ("epochal"), for example, differed considerably from Jimi Famurewa, who thought it would "not keep pasta manufacturers awake at night."
And the presence of "Fay Maschler, Marina O'Loughlin, Tom Parker Bowles, three of the modern greats" can maybe be explained by the fact that Nessa is a new opening and they are, after all, restaurant critics, rather than Giles's assertion that it's "already… some sort of foodie mecca"?
*****
And also…
William Sitwell for The Telegraph ventured to Asador 44 in Cardiff, which "will satisfy your inner cave person".
*****
"Has one of the oldest restaurants in Soho finally reached its full potential?" In the FT Magazine, Tim Hayward reviewed Quo Vadis: "beyond my most fevered anticipations".
*****