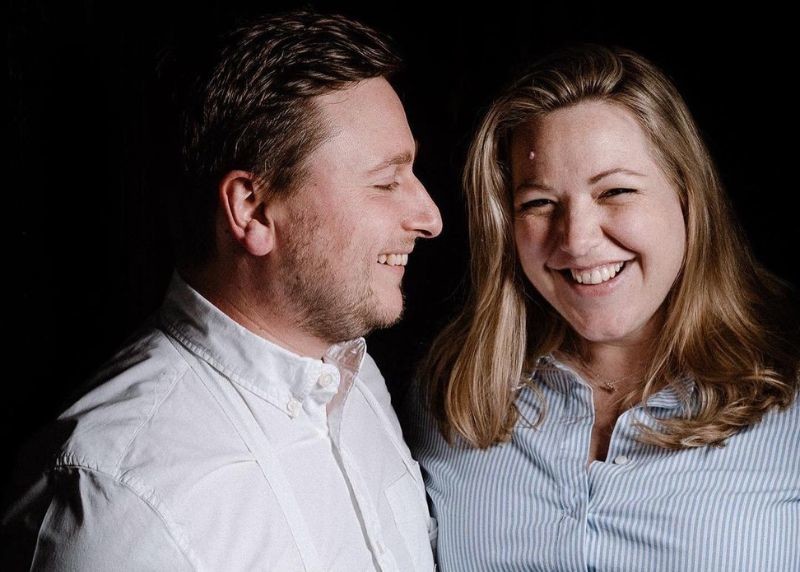 Chef Josh Overington and his wife Victoria are to open a new restaurant with rooms in North Yorkshire this summer, less than a year after closing their highly rated Le Cochon Aveugle in York.
Mýse (which rhymes with cheese) is scheduled to open in June in the village of Hovingham, almost 20 miles north of York. The 19th-century pub was most recently known as the Hovingham Inn, and before that the Malt Shovel.
Josh said: "Mýse is an opportunity for us to finally realise our restaurant dream. We loved our time at Le Cochon Aveugle and think back on it fondly, but outgrew the space.
"This is our chance to create something more ambitious and a reflection on our incredible Yorkshire surroundings. I grew up here and it has been home to Victoria for ten years, so we wanted to create a welcoming, homely spot, each dish a nod to dinners that my Yorkshire grandmother would cook for me, but elevated and refined."
Dishes will include Swaledale lamb saddle and belly with farm trimmings from the local Rocket & Russet Farm and an anchovy garum sauce; 'Savoury Ducks', a playful take on faggots; goat's milk ice cream with caramelised honey, raspberry juice and cicely; day-old bread with house-made preserves; and a flaxseed caramel to end on a sweet note.
Sommelier Victoria will work with a wine list curated by Keeling Andrew & Co, the team behind London's Noble Rot restaurants. The evening tasting menu will cost £110 a head, with shorter lunch menus available on Saturdays and Sundays at £80.
Le Cochon Aveugle, on York's Walmgate, regularly scored the maximum of 5 for its food in the Harden's survey, with Josh winning praise for his "properly impressive" cooking, "full of invention, with truly gorgeous flavours".
Its site has been taken over by a Korean restaurant called Little Asia, while its offshoot a few doors down, Cave du Cochon, is now run by former Cochon staffers chef Lui Wright and his wife Steph as The Wright Place, operating as a cafe and bakery by day and a pizza parlour with wine in the evening.