Our weekly summary of what the national and local restaurant critics were writing about in the week ending 20 November 2022.
*****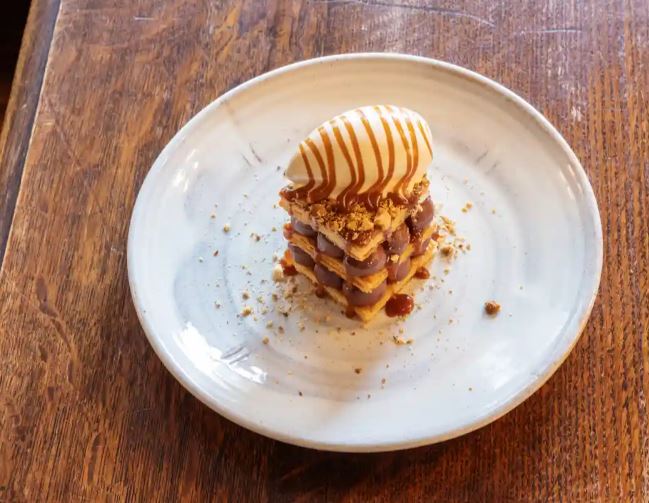 The Guardian
Grace Dent awarded her "2022 Pudding of the Year award" to the "very charming" The Dog & Gun in Skelton for their "dark chocolate millefeuille" that "featured a thick Valrhona ganache between sweet, crumbly, perfect pastry, all topped with a salted caramel and toasted hazelnut ice-cream".
She probably regretted the "five years of well-meant faffing" that it took her to get to the "charming, relatively unchanged, wholly unpretentious village pub" with chef Ben Queen-Fryer at the stoves.
The rest of her meal was "hearty and heartwarming, rather than a procession of tiny plates and tales of local farmers" and of a standard (and price – three courses for £55) that's "wholly surprising in this day and age".
"I love the Dog & Gun just as it is." It's not "really close to anywhere, has only a handful of tables and does a good job of casually pretending it's not a Michelin-starred establishment at all".
*****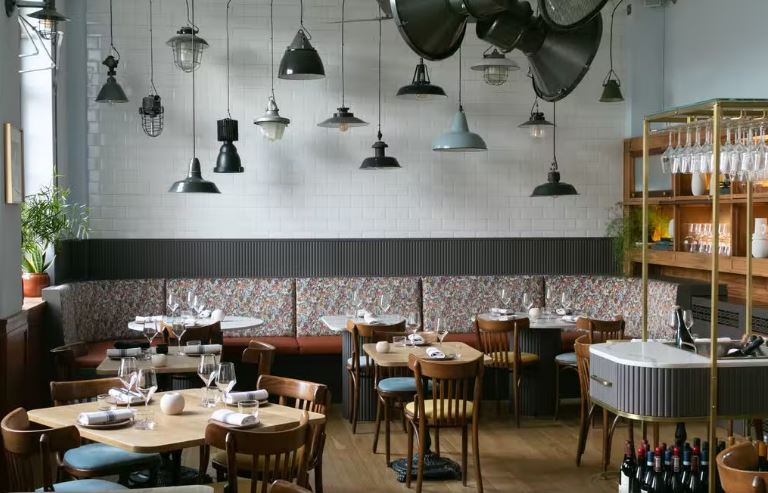 The Evening Standard
The headline of Jimi Famurewa's review of Elis – "Latin-tinged spot still finding its feet steadied by strength of Cagali's cooking" – pretty much mirrors Jay Rayner's opinion of the place from last week; even the photos used were practically identical, of the homely interior (of "the sort that has been carefully created with an enormous budget").
They ate similar meals, too: Jay thought the ubiquitous sourdough was "workmanlike", while Jimi raved over the "table-hogging production" of bread plus "a trio of fatty accompaniments", but Jimi's review was more positive overall than Jay's, and barely mentioned the cost.
Finally, both critics agreed on the dulce de leite doughnuts ("breaths of magic that had a nudge of sweetness without being cloying").
*****
Also in The Standard, a nod to cost-of-living issues as "25 chefs tell David Ellis their favourite affordable tables across town", plus a round-up of the best Christmas menus in London, "from The Quality Chop House to Le Comptoir Robuchon".
*****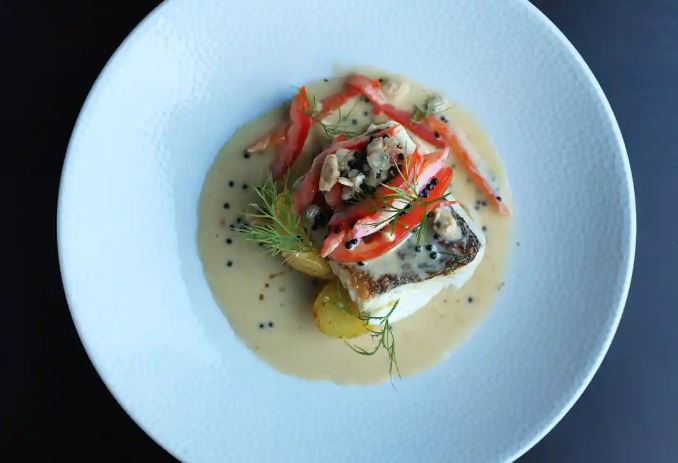 The Observer
Leftover from Jay Rayner's epic tour of the UK is a review of LeftField in Edinburgh, which "isn't particularly". (It took us a moment, too.)
Chef Phil White, formerly of Fischer's in Leith, and Rachel Chisholm, who used to run an outside catering company, together run this "seafood bistro" which "sits to the left of the Meadows, one of Edinburgh's most venerable green lungs" and serve "food over which to take your friends' emotional pulse".
Jay detected "quiet ambition here" but one which never gets "in the way of the fundamental business of looking after people and making sure they are fed". Special praise went to the "sensitively fried piece of snowy hake, in a lake of a beurre blanc dotted with black beads of roe, that a century's worth of French chefs would nod at approvingly".
"In the restaurant world it's too easy for the pursuit of the unconventional to tip into the seriously, profoundly annoying. When all you really wanted was a nice bit of dinner." Thankfully, at LeftField, Jay got the latter.
*****
In his News bites section below the review – often a brilliant source of restaurant tips and food-related intelligence – Jay mentioned the restaurant prices analysis from our press around the release of Harden's London Restaurants 2023. Thanks, Jay!
*****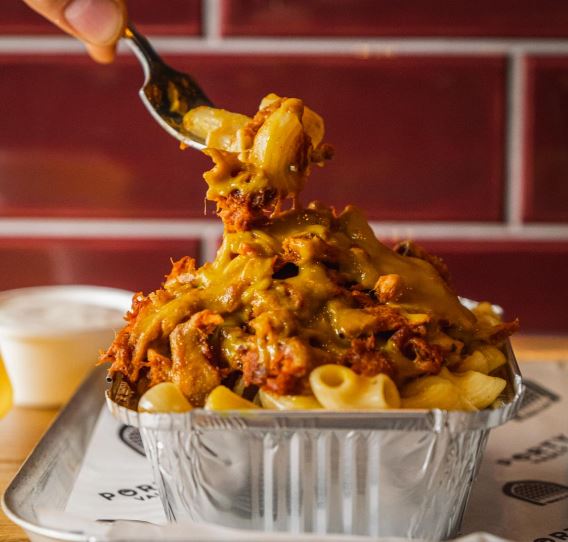 The Times
Chitra Ramaswamy was on the outskirts of Edinburgh, reviewing Porty Vault; it's an "American-style smokehouse and bar in the genteel Victorian seaside town of Portobello" that "opened this summer after raising £45,000 via crowdfunding".
Craft fruit beers are the thing here, with a range of wacky flavours and a rainbow of colours – it's "Willy Wonka's chocolate factory for grown-ups motivated not by everlasting gobstoppers but craft beers masquerading as sweeties" (and "if you're a pint of Tennants and packet of ready salted crisps type, this is your worst nightmare").
Chitra enjoyed the "short menu" of food on offer in the "industrial-chic taproom and restaurant" – the "fiendishly good baby back ribs" from the smoker were "blackened, gnarly and slick with a profoundly smoky, spicy, sweet marinade… the best thing we eat by far".
*****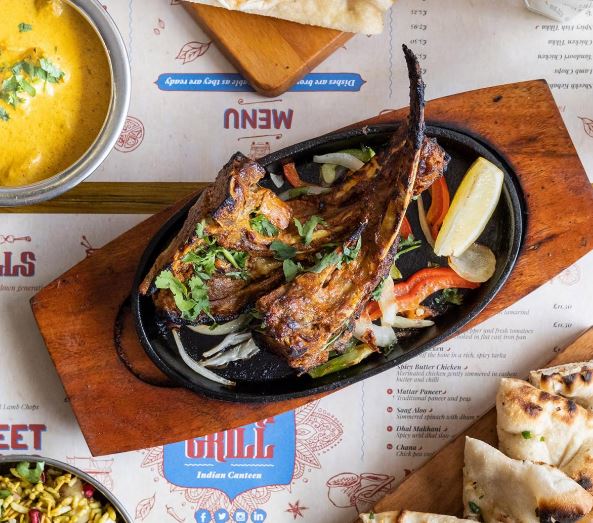 The Times
Giles Coren is still only officially reviewing restaurants that cost £40 per head or less, but felt like he needed to let us all know that his friends took him to St Barts, which costs £120 a head. We also needed to know that Gary Linker paid for the wine.
It's a "very smart place: a low-lit, super-modern, post-Nordic sextaurant of the kind one rarely sees in England. And cooking of great precision and wit" – "probably the most exciting top-end cooking I've eaten in London this year".
He also went to the Artfarm-owned Audley in Mayfair, but not to the first-floor Mount Street Restaurant – he "managed to eat in the ground floor bar quite cheaply" and will go back to the "so, so beautiful" upstairs room "when we've all forgotten about my man-of-the-people jag".
Two visits to Dorian have convinced him it's "the best of a rush of new places in Notting Hill", with "peerless" sweetbreads, "epochal" steak tartare, a "sunny and gorgeous room" and wild mushrooms that "honestly broke my heart. If grandma covers the school fees, go".
The theatre menu at Maison Francois was "£30 for 2 courses! With a free glass of wine!" so technically his rule applied here, even though he had free tickets to Upstart Crow from his brother-in-law for afterwards. "Nowhere in London can match it for high-ceilinged glamour, peachy, low-lit cosiness, impeccable service and a sense of the truly special."
He finally mentioned an actual budget restaurant, Delhi Grill in Islington (pictured), "a long, dark, blue-walled dining room covered in Bollywood posters" with "friendly and funny and full of beans" staff and authentic Indian street snacks; "with beer and wine and service we were out into the cold north London night for £62 flat".
*****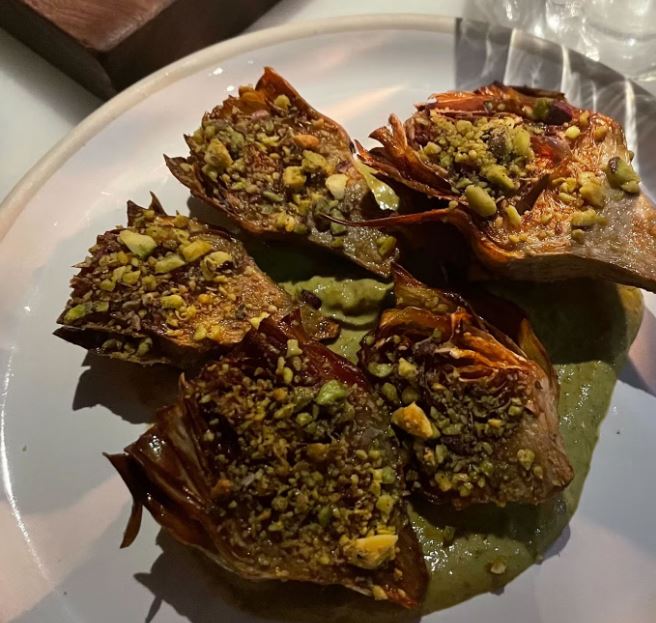 The Independent
"If there's a more gorgeous dining room out there than that of the Atrium in the NoMad Hotel, I'm yet to find it."
Kate Ng revelled in the romantic atmosphere – complete with "mood lighting" (aka "slightly too dark" or even "gloominess") – at the converted Bow Street Magistrate's Court in Covent Garden, as did the "dozens of other couples" dining there.
The "rather handsome" menu is romantic too – "caviar and oysters feature among aphrodisiac-fuelled snacks" – and the food was "wonderful, with some dishes hitting the spot more than others".
On the negative side, service, which she had heard was "impeccable" left something to be desired, though – "a 25-minute wait for someone to come and get our dessert order is, unfortunately, a bit too long" – and desserts were "strangely very salty".
*****
The Scotsman
Gaby Soutar reviewed the TGI Fridays spin-off 63rd and 1st (named for the location of the first-ever TGI's) – there's also one in Glasgow. The "lunch and dinner food list has a US vibe" but overall it didn't make her "want to book a flight to the Manhattan original".
Rosalind Erskine visited the "family and dog-friendly" Absolute Roasters in Glasgow, which started life as a Piaggio van, popped up several ties and now has a permanent site that's "a brunch spot you need to get to early, especially on a Saturday". (7/10)
*****
And also…
In The Financial Times's How to Spend It, Brompton CEO Will Butler-Adams on his favourite Thames-side restaurants and pit stops.
*****
Manchester Evening News takes a look inside Musu, the "ambitious new Japanese fine dining restaurant" that cost over £3.5m to bring to life.
*****