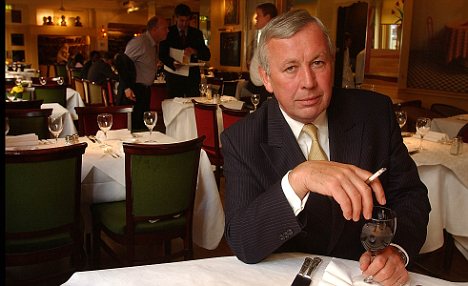 Richard Shepherd, one of the generation of British chefs who broke the French domination of cuisine in this country, and a founding partner alongside Peter Langan and the actor Michael Caine of Langan's brasserie in Mayfair, has died at the age of 77.
Born in Weston-super-Mare, Richard first made his mark leading the kitchen in London's Capital Hotel in his 20s, and with the launch of Langan's in 1977 became one of the first chefs in London's restaurant revolution to build a business empire.
His glittering career was in its prime when the Harden's guide was first published in 1991, and founder Peter Harden remembers: "At that time Langan's was still 'a place to be', boosted by Michael Caine's involvement, but there was a slight sense of the sun setting on Langan's at that time.
"There was also Shepherd's in Westminster and the now-forgotten Odin's up in Marylebone. The latter was never hugely high profile, but was our favourite of his portfolio: immensely civilised, good value and with the late Peter Langan's art collection on the walls making it a truly special experience."
He bought Michael Caine's holding in Langan's in 1999 and retired from active involvement in 2012, after 36 years in charge.