Our weekly summary of what the national and local restaurant critics were writing about in the week ending 4 December 2022.
We are heading into 'best meal of the year round-up' territory; Grace Dent in The Guardian has been the first to crack and mention Christmas this week, but we'll have to wait a bit longer for her annual summary.
*****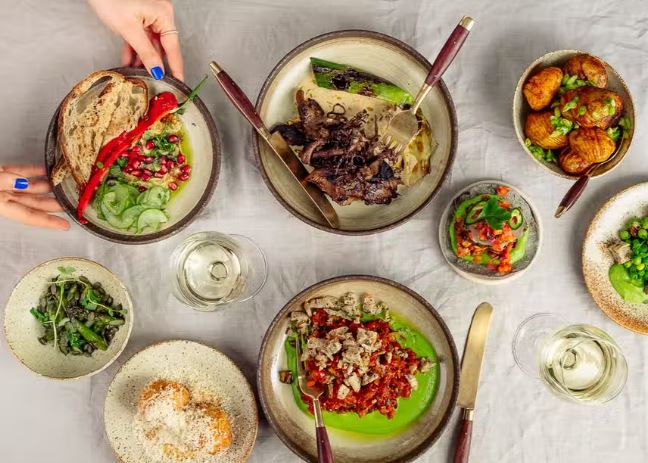 The Evening Standard
"Uncommonly good value, run with warm friendliness and, here and there, unleashes moments of genuine magic on the plate."
Jimi Famurewa went (mostly) vegan this week, eating at Tendril, now in a residency off Regent Street (after a successful pop-up at The Sun and 13 Cantons last year) while still searching for a forever home.
He pondered on the cauliflower "being so ubiquitous as to be boring in an entirely new way" in recent years; but "chef Rishim Sachdeva does something truly memorable and novel with it" Roasted with a "creamy moat of delicately spiced coconut milk moilee" on a "hidden sweet potato fritter", Tendril's cauliflower dish "is one of the foremost reasons to visit Sachdeva's largely meat-free kitchen residency".
The rest of his "take on plant-based eating is culturally eclectic (pulling with abandon from East Asia, the Mediterranean and Sachdeva's native India)" and shows his skills as a chef "capable of winning the hearts, minds and stomachs of even diehard carnivores".
*****
Also in The Standard, a festive collection of round-ups, from the best restaurants for Christmas parties and groups, the London restaurants opening in December, from Chet's to Shiro, London's best vegan Christmas dinners, from Refuel Your Soul to Mallow, London's best Christmas lunches, from Kerridge's Bar & Grill to The Twenty Two, and a look forward to New Year's Eve 2022 with he best places to celebrate in the capital
David Ellis reported on Only Food and Courses, the 80s-themed Brixton pop-up finding a permanent home on the Strand.
*****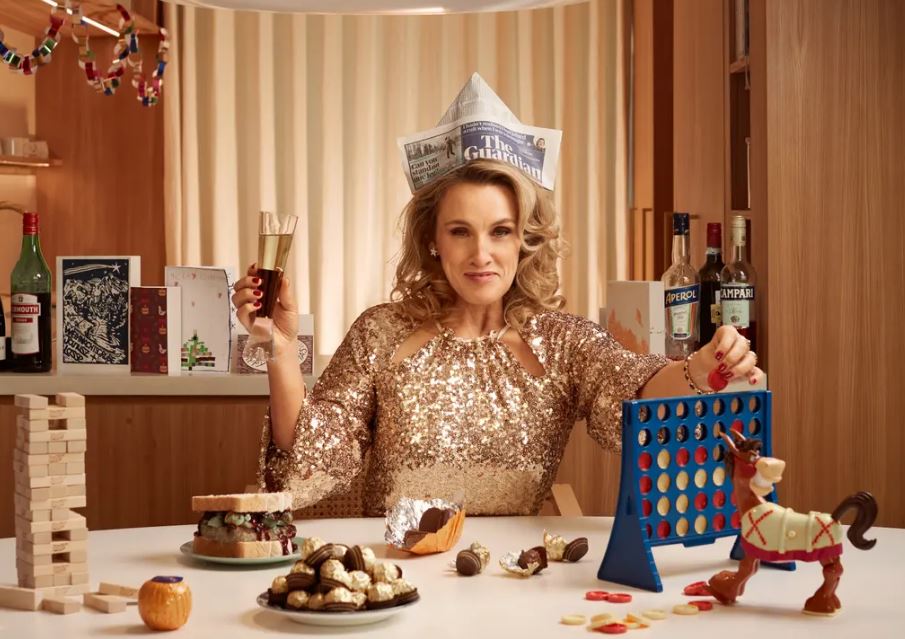 The Guardian
"I want enough, not too much, and to have it with people I love… I want peace and goodwill this Christmas, but I'll settle for Jenga and Quality Street."
No review from Grace Dent this week, but a delightful recounting of "Christmas non-negotiables" from the Comfort Food podcast host.
They include "After Eights, stuffing balls, Terry's Chocolate Orange, Ferrero Rocher, The Good Life Christmas special and Carols from King's on BBC Two".
Apart from a donation to her favourite charity, she's trying to stop people buying her any other presents, although "any attempt to curtail… gift-giving sounds miserable and ungrateful".
She's happy to ditch lots of Christmas traditions of excess and consumerism, including " any foodstuff designed by Heston that sounds as if he thought it up while on magic mushrooms".
*****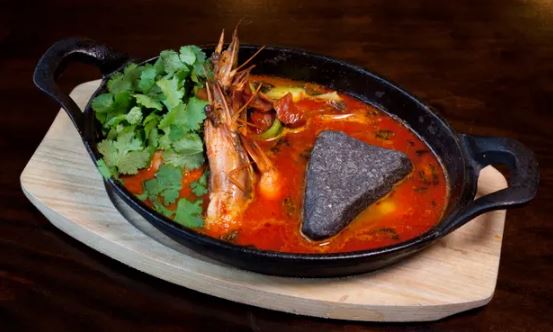 The Observer
This week, Jay Rayner was in London, at Pascor, which he describes as "a neighbourhood restaurant in the sort of neighbourhood where ownership of a mere BMW is a mark of failure".
Pascor is striking not just for its "Middle Eastern-accented" food, but also the prices; "It's reasonably priced, not just for this silk-knickered bit of Kensington High Street, but for both London in general and for this quality of cooking in particular".
Tomer Amedi, formerly of The Palomar (and latterly, Israel) is exec chef here, and is on-site "for a few weeks at a time every couple of months", leaving head chef Meirelane Silva Passos in charge of producing "dishes full of vigour and intent" with "the perfect balance of salt and acidity".
"Pascor is the Latin for to feast or devour, or so the internet tells me, because I never studied classics. It certainly describes what we did. Tomer, it's great to have your food back in London."
*****
In the Observer Food Monthly, there was a list of the best Christmas gifts for food lovers.
*****
The Times
"An excellent addition to the street, the city and the times."
Chitra Ramaswamy visited Edinburgh newcomer Sen Viet (sibling of the east London restaurant of the same name, and also two non-vegan joints in Glasgow) to try out their vegan Vietnamese cuisine (especially "the best vegan pho in Scotland" to quote the "purple prose" on the menu).
It's on a "studenty, southside strip" that's packed with "the kinds of places where the lack of interior design is in direct proportion to the tastiness of the food", many of them also vegan.
*****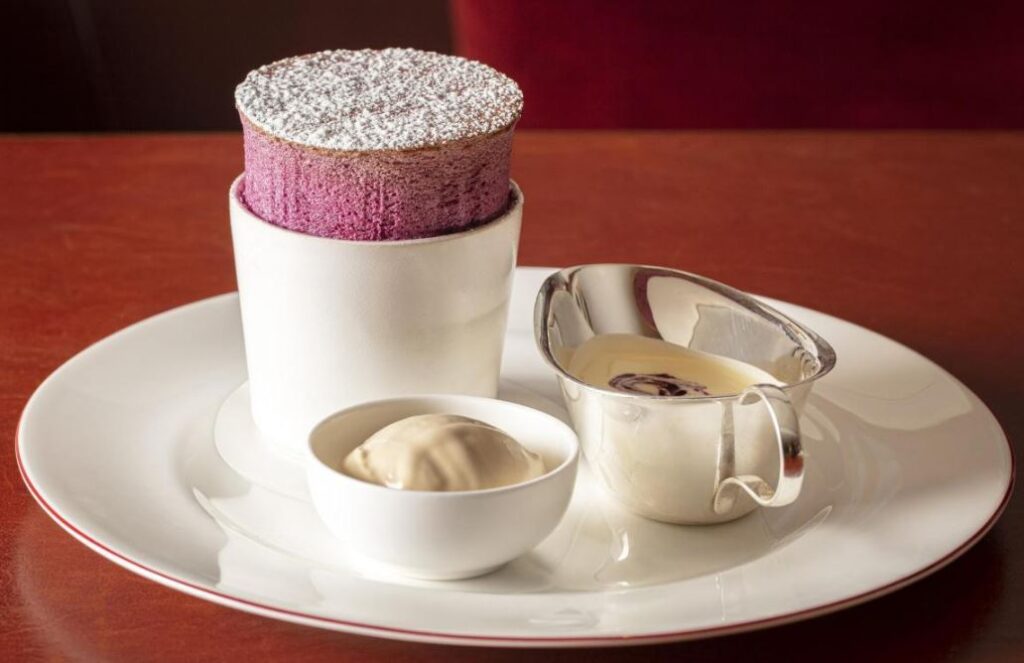 The Times
Upon realising (thanks to a reader's comment) that his £40-a-head limit is still unaffordable for some, Giles Coren took that reader out for lunch at
The Mount Street Restaurant (recently frequented by the King and Queen themselves).
He chose Mount Street as it was near to the reader's closest London station and he'd "felt most daft about not reviewing" the Mayfair newcomer since he "pivoted to affordability". It's "genuinely unaffordable" (there's a £96 lobster pie on the menu) and would be a "proper treat" for his guest, who turned out to be a very interesting companion and Giles's "ideal date".
Mount Street Restaurant is "a move into London restauration for Artfarm, the hospitality company that grew out of the art company Hauser & Wirth". The art on the walls is "by Freud and Matisse, among others".
Inside, "the floor is wacko paving (ie crazier than crazy), the upholstery is red, the acoustics are mellow, the service is smooth and confident and the menu, while a bit bonkers, is for the most part beautifully executed".
The £300+ meal was a sneaky "Trojan Horse" but he gets away with it by "treating a stranger" – and as he said, "the omelette [Arnold Bennett] and a glass [of wine], plus tip, would be a champion lunch for £30".
*****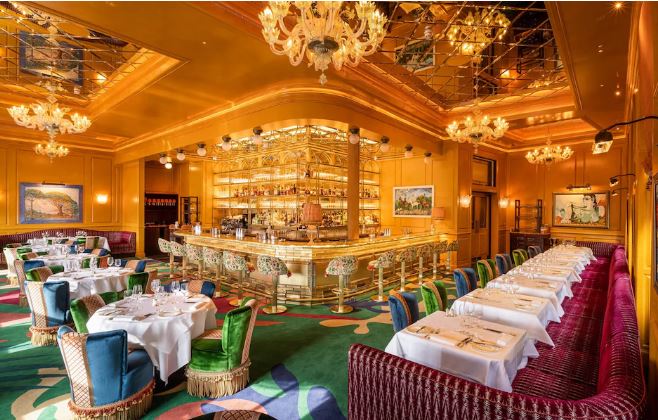 The Telegraph
William Sitwell gave just three stars to the new Richmond branch of Scott's (which "feels nothing like the actual Scott's") .
The "menu is… very familiar: the oysters, caviar, shellfish, raw things, lobster, fish and grilled meats" but the execution is not. Sashimi was "over-chilled", Dover sole "was a little overcooked" and the shrimp burger was "too dry and plain" – none of which are "an issue in our big, bad world, but a crime in these quarters".
"But the platter of fruits de mer was impeccable (the cockles, so often chewy, were the softest I've tasted), the veg sides were perfect, as was a gorgeously extravagant Paris-Brest for dessert: as confident, graceful and pleasing as the service."
*****
The Scotsman
With a broken umbrella and wet socks, Gaby Soutar gave up on her plan for steak frites and headed into Bao in Glasgow instead; it's a "no frills" tiny spot, with "a minuscule open kitchen that fits two chefs, elbow to elbow, and there's a makeshift vibe, but it's colourful and cute". Primarily a delivery outlet, there's space for a few diners, so she sat and ate a BBQ pork bao and a chicken schnitzel-ish cutlet" (in a "spicy Panko crumb that was fizzily salty and addictive") which were "similarly dirty and compulsive", followed by "perfect" black gold steamed custard buns.
Rosalind Erskine visited the Glasgow branch of the Scotch Malt Whisky Society for the restaurant's Sunday roast: "staff were friendly, knowledgeable and nothing was too much bother".
*****
And also…
In the Manchester Evening News, a report that Yang Sing is planning to make a comeback, less than a year after closing.
*****
The Bristol Post reported on the owner of steak house Pasture's plans for a "new butchers, grocery store and burger joint in the city centre… part of the new Redcliff Quarter". The new venture will be known as Prime & Pasture, is "expected to open in early 2023… and will create 50 new jobs".
*****