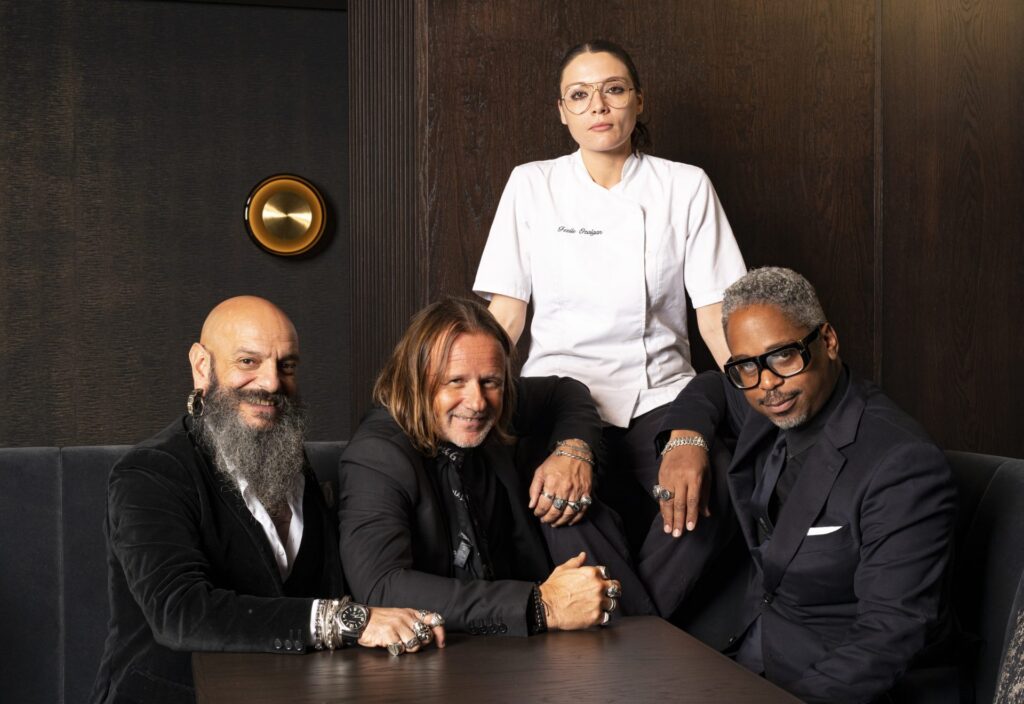 A Spanish-Israeli fusion restaurant opened this week in a German-owned boutique hotel in Covent Garden. Penelope's is named after the daughter of Hotel Amano co-founder Ariel Schiff (pictured, middle), who grew up between Tel Aviv and souther Spain.
Dishes on the menu include Israeli-style paella with whole lobster, freekeh and gin-tomato sauce; Israeli sofrito combining pulled chicken and laffa bread; and Iberico ham carpaccio with raw tahini and pomegranate syrup.
Penelope's also promises a party atmosphere at weekends, with DJs, cocktails and "dancing-on-the-table freedom" complementing the decadent decor of velvet, leather and chandeliers – apparently the monthly parties at Amano Berlin are a hot ticket.
Schiff commented: ''Penelope's is a real affair of the heart for me. Not only is it named after my daughter, both Spain and Tel Aviv hold a special place in my heart. We are bringing something completely new to London which is exciting – in Berlin we believe in having fun above anything else, and we want to give Londoners and visitors to the city the same experience."