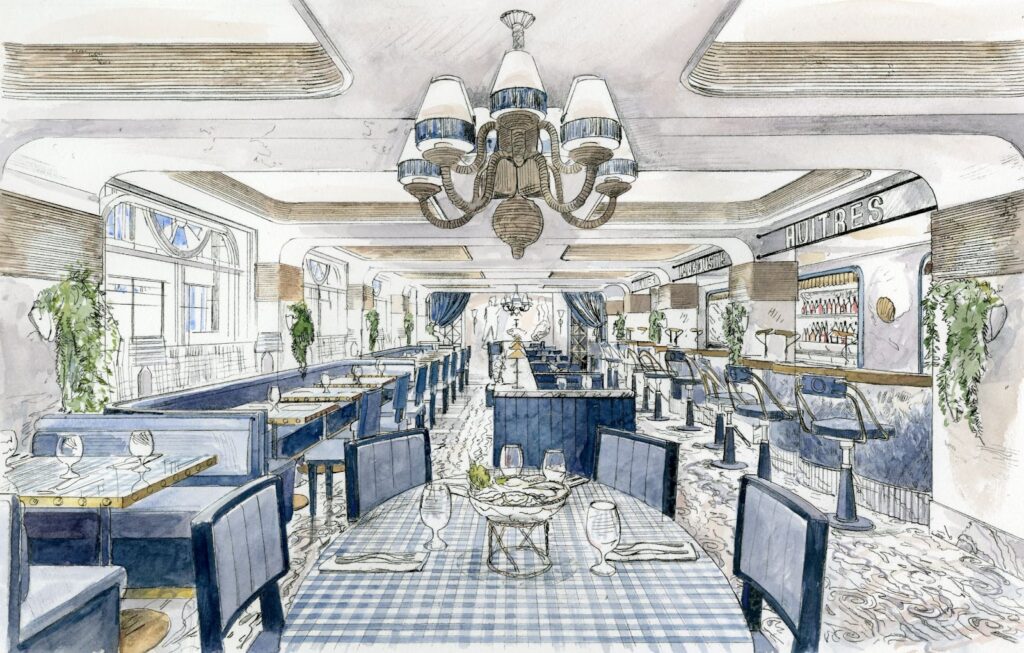 Manzi's, the long-promised seafood restaurant in Soho from The Wolseley Hospitality Group, finally has a launch date – next May, more than four years after it was first announced.
Named after the much-loved family-operated restaurant in Leicester Square that ran for almost 80 years until 2006, the new Manzi's will occupy two storeys with a large outdoor terrace in Bateman's Buildings, an alleyway off Soho Square. It will be open all day for classic seafood dishes ranging from moules marinière and crustacea to Dover sole.
The project was conceived by restaurateur Jeremy King as an homage to the original and a seafood equivalent to his Brasserie Zédel off Piccadilly Circus, offering sophisticated European-style dining at accessible prices. First trumpeted in April 2019, its opening was delayed by the Covid pandemic and then by the bitter battle earlier this year which resulted in the Corbin & King group's takeover by Minor International, a Thai-based hospitality industry investor.
Renaming the group after The Wolseley, its flagship restaurant, the new management have signalled their intention to stand by C&K's immediate plans, starting with next year's openings of Manzi's and a branch of The Wolseley in The City. In the longer term, they are expected to plant branches of The Wolseley in selected cities around the world.