Our weekly summary of what the national and local restaurant critics were writing about in the week ending 4 September 2022.
*****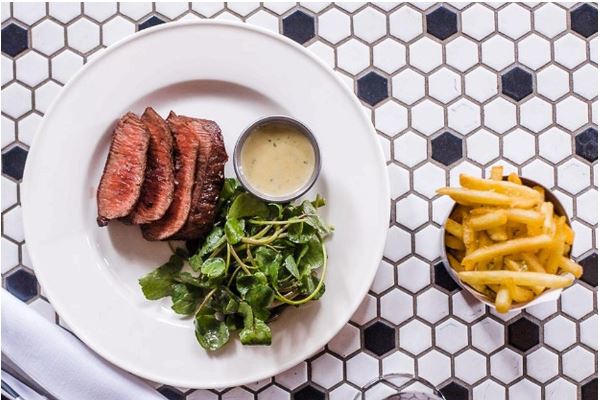 The Sunday Times
Marina O'Loughlin reviewed Bottle & Rye in Brixton, Robin Gill's "tribute to the seductive newish breed of Parisian wine bars".
The "daily blackboard menu rammed with things I want to eat" and "glittering disco ball" help create that all-important atmosphere; the "food issuing from the corner of the bar that serves as kitchen is just as evocative".
"Sure, it might seem a bit bougie in the general environs. But encroaching bougieness has been happening here for a while now," and "a trip to the market's communal loos will, as ever, do a pretty rapid job on the levelling-down front".
Gill's other (multiple) recent openings are in "in flashy new-build complexes that hint at deal sweeteners from developers. Here I get the sense of a chef wanting to return to his roots a bit".
*****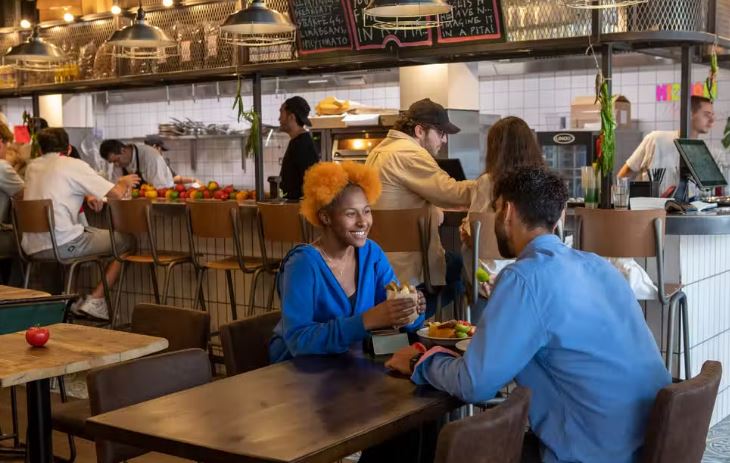 The Evening Standard
"One of the more befuddling places you'll eat this year. It will also probably be one of the best."
When Jimi Famurewa first walked into Tel Aviv import Miznon, recently landed in Soho, the place's "eccentricities" gave him "a familiar sort of sinking feeling" – "a screaming abundance" of red flags.
But then came the food, including a "silken, life-changing hummus" that "was so good it made me burst out laughing," and the flatbread speciality that changes for each city the group opens in. In London, it's fish and chips or cottage pie wrapped in pita, "dishes that sound like absurdist culinary pranks until you actually taste them and have your mind steadily blown".
Add to this a "boisterous atmosphere," "reasonable prices and sparky, well-drilled team" and Jimi readily changed his first impression; Miznon is a "a special, game-changing opening… one suited to a time when very little else makes sense". (****)
*****
Also in The Standard, a preview of London Restaurant Festival 2022.
*****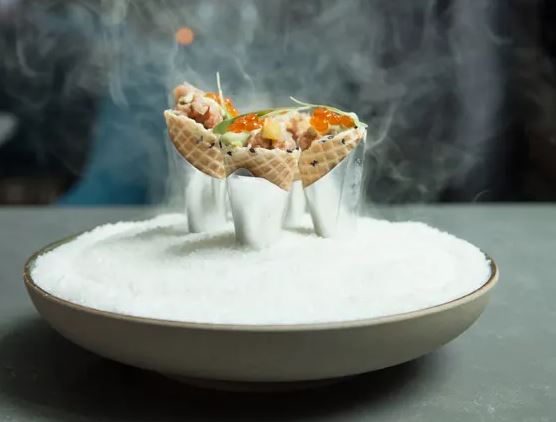 The Guardian
Grace Dent tried out the "rather chic" new "gastro-gaming" spot in central London; Oche (named after "the line behind which you have to stand when throwing darts") is on the Strand and features electronic dartboards and a menu of "oysters, ceviche and sliders" plus gourmet pizzas.
It's decorated in "pinks and peaches, and features a rhapsody of fake succulents and neon "Live Laugh Love"-style signs, so it's a bit like a wealthy teenager's Instagram content studio".
The dart-playing itself "isn't cheap", the "state-of-the-art darts software was prone to adding things up wrong" , and the "tiny, finger-food portions" of food are not the "thrilling" treat promised ("instead a few fancy mouthfuls plus a few bits from a Marks & Spencer's picky tea").
"Gastro-gaming sounds good on paper, but right now Oche is way off target."
*****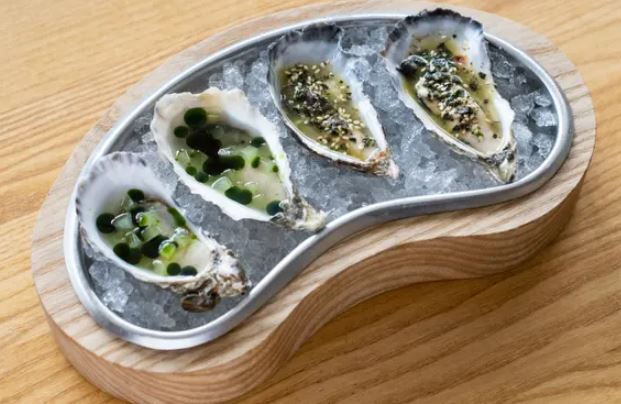 The Observer
Jay Rayner continued his city tour in Liverpool, where he reviewed Lerpwl, the restaurant that brothers Liam and Ellis Barrie opened after the success of The Marram Grass in Anglesey.
He'd been put off before by the unhelpfulness of the website ("Restaurants, sort your websites." We couldn't agree more!) and the 'you can have anything you like as long as it's a tasting menu' proposition. Jay told the brothers this was why he hadn't been before and changes were made.
Set in the "redbrick mercantile palace" that is Albert Dock, the restaurant has a "square open kitchen… staffed with very intense, very wired young men… [that] vibrates with friendly, relaxed chatter".
"Some of the food really is spectacular." Other dishes disappointed, and the "desserts, while Instagram-ready, amount to artful splodges of foams and quenelles of sorbet". And the staff never stopped pushing the tasting menus.
"For all their proclamations of informality and relaxed vibes and good times, their heart's really not in the whole à la carte thing. Certainly, they're not very good at it."
*****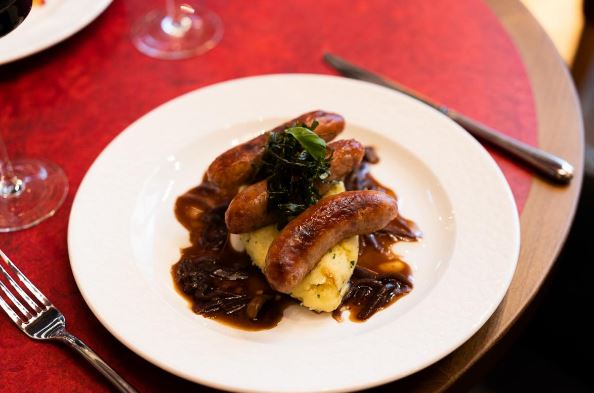 The Times
Giles Coren reviewed Maddox Tavern "on the site of what used to be Browns" in Mayfair: "I chose this place because I thought it just couldn't be worse than Browns. Big mistake. Huge."
From the decor (like "the lobby of the Peterborough Malmaison") to the "British classics" menu of unseasonal dishes – "root vegetable pie – seriously, in August?" that turned out to be "no worse than a mid-range supermarket ready-meal" and lacklustre service, it was an all-round disappointment. (6/30)
*****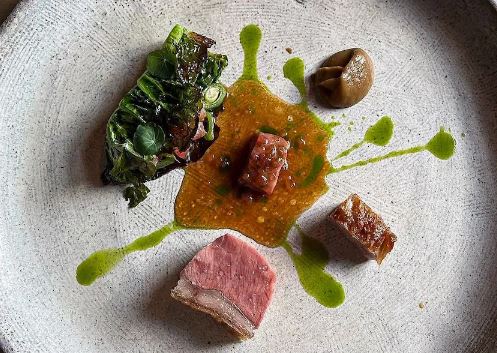 The Telegraph
William Sitwell was "left yearning for… rural simplicity" at The George, in Alstonefield, "a beautiful pub on the Derbyshire and Staffordshire border" nestled in countryside "almost too pretty to comprehend".
It's not that the food was bad – the "cooking really is excellent and delicate with clever flavours" and "there is talent and charm by the bucket-load", but the dishes on the menu were presented and served in tiny portions, and he was encouraged to think of them as sharing plates or tapas. (They "are the most un-tapassy things I've ever seen".)
"I just wish they'd serve food as if the diner had walked miles over hill and dale… and now sought nothing but good honest presentation – and, yes, the outrage of a plate of food all to themselves."
*****
And also…
In The Scotsman, Gaby Soutar reviewed Chix, which has just relocated from within Edinburgh's Bonnie & Wild; after a hectic week at the Festival, she ordered in and enjoyed the fried chicken offerings, elevated by excellent dips and unexpectedly fancy sides.
Also in The Scotsman, Rosalind Erskine travelled to the restored 13th Century Mingary Castle to sample the tasting menu; it's "about a four hour drive from Glasgow" and boasts "uninterrupted views out to Mull and beyond". Owners Colin Nicholson and Jessica Thompson "are focused on putting Mingary castle on Scotland's culinary map, and with that tasting menu, service and overall experience, it's hard to see how they'll fail".
*****