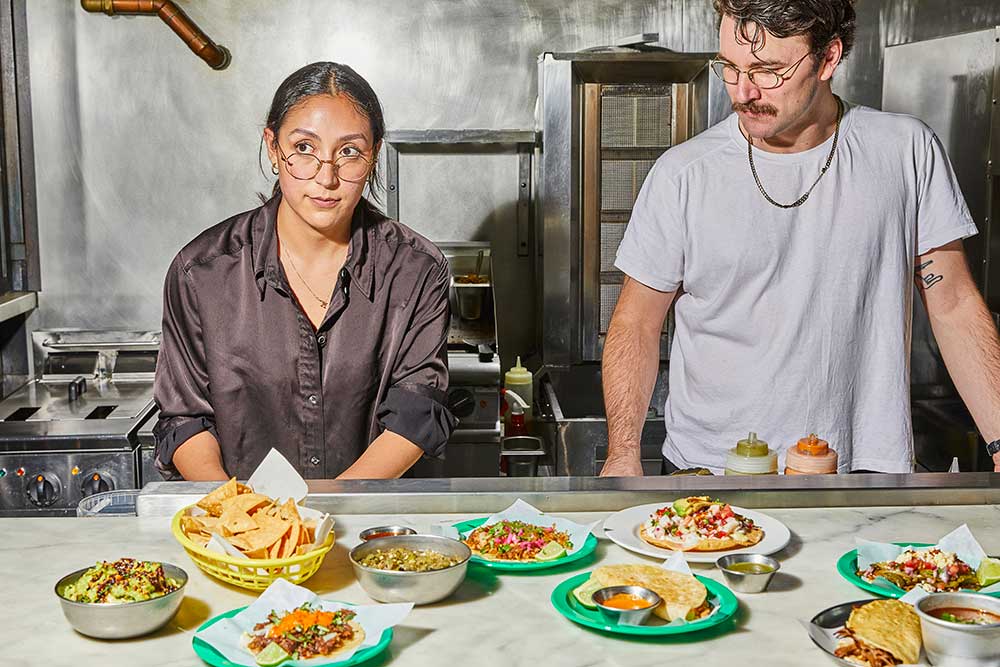 Highly rated taco stall Sonora is transferring from East London's Netil Market to booming Arcade Food Hall in Centre Point off Oxford Street, where it will open under a new name – Mexa – and with new seafood options on the menu.
This coming weekend marks its last hurrah in London Fields' Netil Market, which will be quickly followed by the launch in Arcade Food Hall next Friday, 16 September.
Run by newly married Michelle Salazar de la Rocha and Sam Napier (above), Sonora specialises in regional dishes from Sonora state in northwest Mexico, due south of Arizona. The new seafood dishes at Mexa are inspired by the cuisine of the next state south, Sinaloa, which stretches along the Pacific coast – in particular ceviche and aguachile.
Sam says, "Ceviche de lobina (seabass) is from a recipe passed down through Michelle's family. Tostadas will be topped with a thin layer of creamy mayo, cold lime-cured sea bass ceviche, avocado and salsa negra."
Tacos and quesadillas will be served with confit brisket, confit pork, cactus, slow-stewed lamb birria, and 'gobernador' – prawns, melted cheese and salsa roja.
The couple announced their intention to close Sonora earlier this summer and look for bigger, more permanent premises. It looks like they have found them.