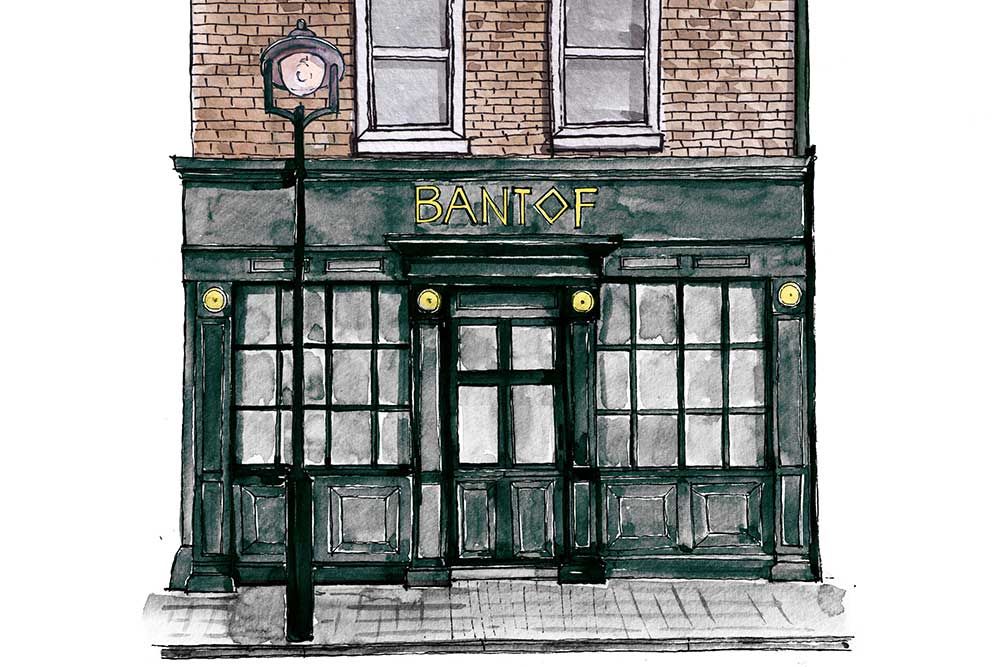 A new restaurant/cocktail bar/art gallery is to open in the heart of Soho next week (Wednesday 7 September). Bantof, in Great Windmill Street, will feature an all-day menu of sharing plates created by Asimakis Chaniotis, head chef at Pied a Terre in Fitzrovia.
The cocktail offering has been designed by Jack Scotti of SuperNacular, and includes a range of mixes that celebrate the locality, named 'Soho Stories'.
The venue will also function as an 'art space', although no advance details of the work to be exhibited have been released.