Harden's says
Revived Mayfair boozer that claims to blend "New York tavern, rich local heritage and modern, metropolitan charm".
Summary
A very characterful Mayfair site – once a posh gentlemen's outfitters and more recently a branch of Browns – now hosts this July 2022 newcomer (which opened too late to be included in our annual diners' poll). Steaks feature prominently on a menu of 'elevated' British classics and there's also a seperate all-day 'tavern' selection.
For 32 years we've been curating reviews of the UK's most notable restaurant. In a typical year, diners submit over 50,000 reviews to create the most authoritative restaurant guide in the UK. Each year, the guide is re-written from scratch based on this survey (although for the 2021 edition, reviews are little changed from 2020 as no survey could run for that year).
Have you eaten at Maddox Tavern?
Owner's description
Maddox Tavern is a restored vintage classic, serving breakfast, lunch, dinner and drinks. Our menus revere tradition, while capturing the eclectic joy of modern British cuisine.
Offering a convivial space to meet, revel and enjoy the best of the seasons, our restaurant was tailor-made for Mayfair.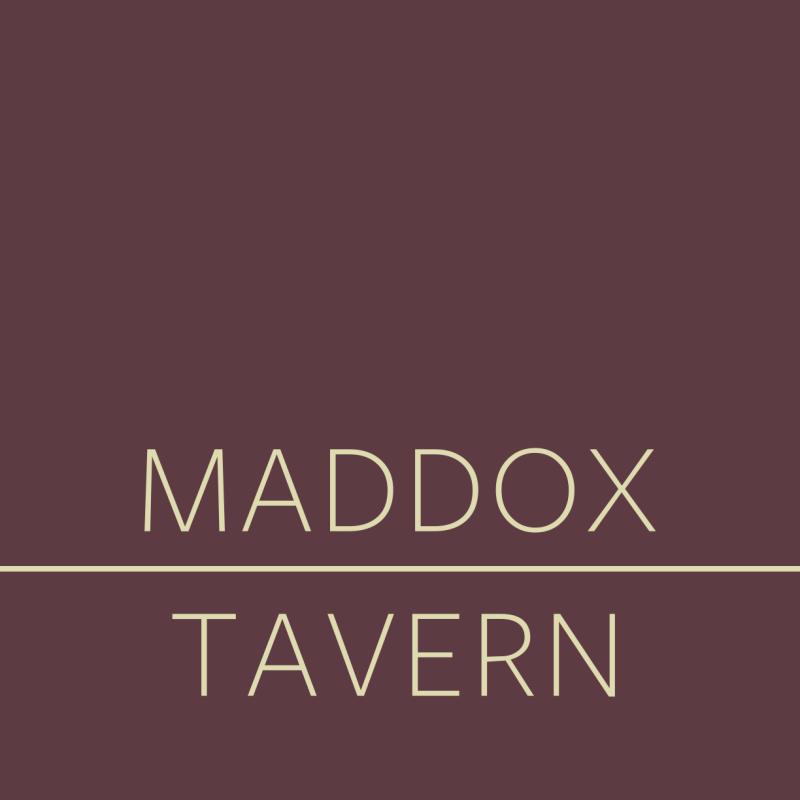 Prices
| Drinks | |
| --- | --- |
| Wine per bottle | £28.00 |
| Filter Coffee | £0.00 |
| Extras | |
| --- | --- |
| Bread | £0.00 |
| Service | 12.50% |
Private dining
Located in the heart of Mayfair, Maddox Tavern comprises a variety of flexible and characterful spaces.
We can host events ranging from intimate meetings to grander celebrations
Larger events can be hosted throughout The Tavern and The Dining Rooms, with a maximum capacity of 120 seated or 200 standing.
Small groups can hire one of our four discrete dining spaces, once the original fitting rooms of William Cooling's tailor shop.
Maddox Tavern Restaurant Diner Reviews
Reviews of Maddox Tavern Restaurant in W1S, London by users of Hardens.com. Also see the editors review of Maddox Tavern restaurant.

Ronald J
Good manager so gave a 3 but the rest of th...
Reviewed 6 months, 30 days ago
"Good manager so gave a 3 but the rest of the service poor. £98 rib eye asked for medium to rare. It came well done. They took it off the bill. "
Report this comment

Paul S
Atmospheric building, good live jazz band. ...
Reviewed 7 months, 11 days ago
"Atmospheric building, good live jazz band. But all let down by inattentive service."
Report this comment
Have you eaten at Maddox Tavern?
Post your own review of Maddox Tavern and contribute to our annual restaurant review guide.
Post your own review