Our summary of what the national and local restaurant critics were writing about in the week ending 29 January 2023.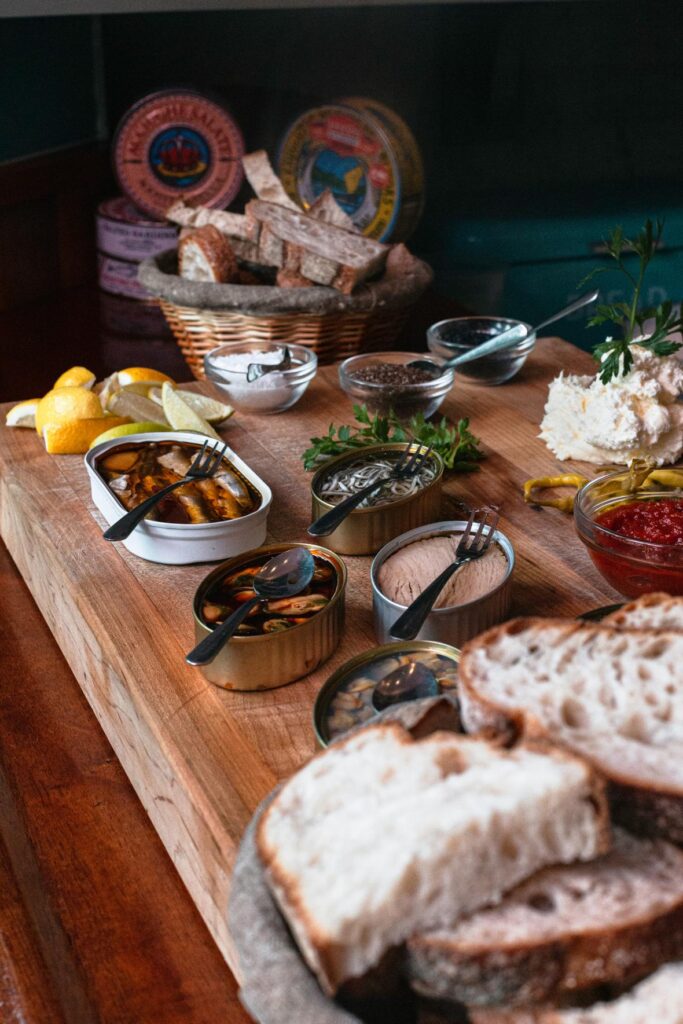 The Times
"Life-changing, aeonic. Oh my God. All I wanted was more."
Giles Coren's first visit to "big-deal US import" tinned-seafood specialist Saltie Girl was definitely not one that fitted his £50-a-head or under budget.
He and David Baddiel shared not just the tinned fish (some "simply epochal" sardines) but also "a small tower of excellent fresh seafood", including "three types of native oyster", a "grilled cheese sandwich… completely covered in English caviar", torched mackerel and a chopped toro dish that David insisted wasn't toro (and he was right).
"Tinned fish is really catching on among the initiati – it is quick, easy, environmentally preferable to all forms of refrigeration and freezing, and lends whole new depths to the ingredients – and here at Saltie Girl… they have curated some of the most sought-after brands in the world."
Giles went back again for more of that tinned fish – one his first visit he stayed within his self-imposed budget by drinking tap water; on his second the tin of Güeyu Mar grilled red tuna morrillo alone cost £47. But he reckons you could sit up at the counter with a cheaper tin (like those life-changing sardines at £27), "have a glass of wine and soak up the gorgeous room, the lovely service and the prime location for 30-odd quid". (27/30)
*****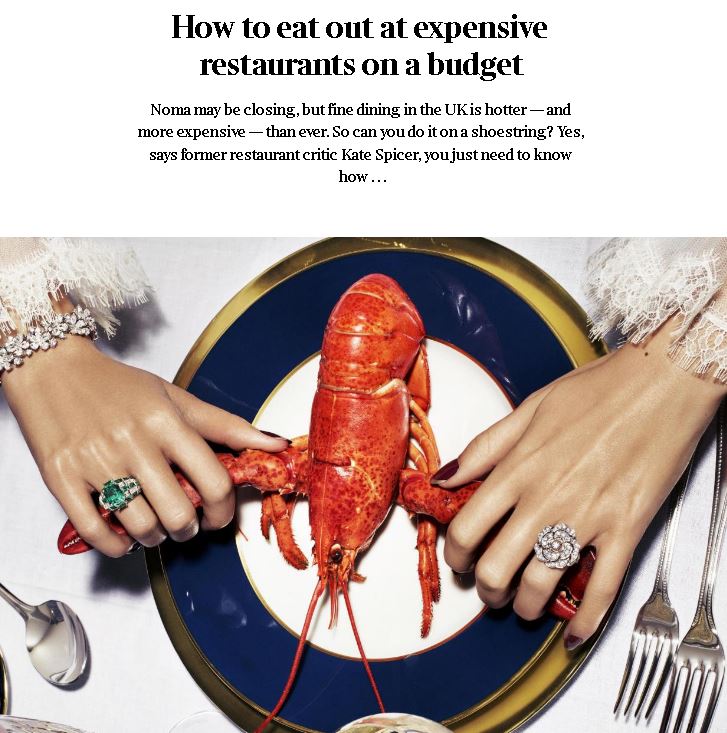 In The Sunday Times, Kate Spicer asked whether fine dining on a shoestring budget is still possible, including top tips and hints from our very own Peter Harden.
*****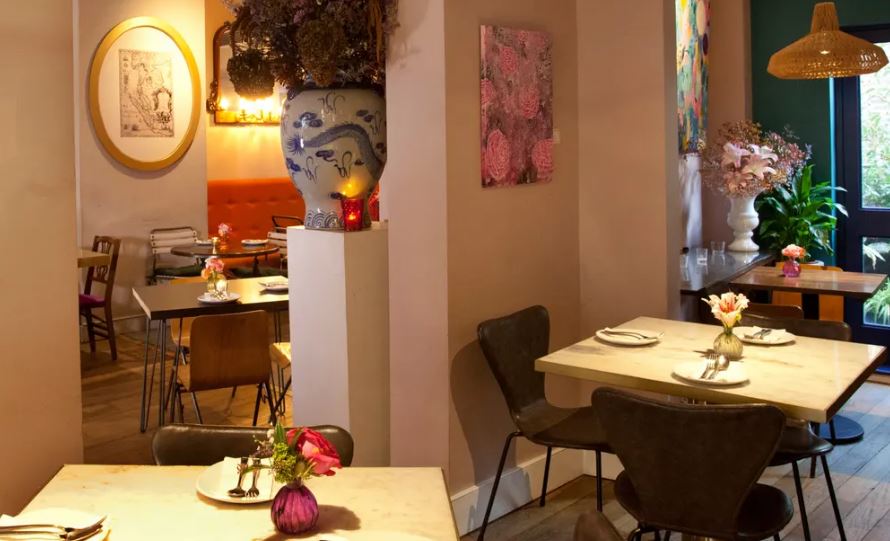 The Observer
The "all kinds of fabulous" dish of "Dad's Beef Curry" from chef Wichet Khongphoon at Supawan Thai in London's King's Cross made Jay Rayner a little jealous; his late father Des "had many talents" but cooking was not one of them.
"It's an unassuming-looking spot; the sort an innocent traveller might tumble into fresh off the train, when hunting for something to eat, only to have their mouth taken on the ride of its life." Jay was recommended to try it by a reader, and took the opportunity to visit when train strikes barred him from further-afield travel. "My reader was wise. They often are."
"Our Yum Hoa Plee banana flower salad tap dances out into the limelight" while the prawn stir fry was "intense and seafood sweet and restorative". That beef curry was a "thrillingly intense stew of long-braised meat in a thick coconut sauce the colour of newly turned London clay. It both soothes and playfully slaps".
"A word of advice: take note of the menu's dot system for chilli heat. Nothing is as fierce and uncompromising as Thai food when it's got its big boots on. The "three dot" dishes here really will make the sweat pool beneath your eyes and your tongue vibrate."
*****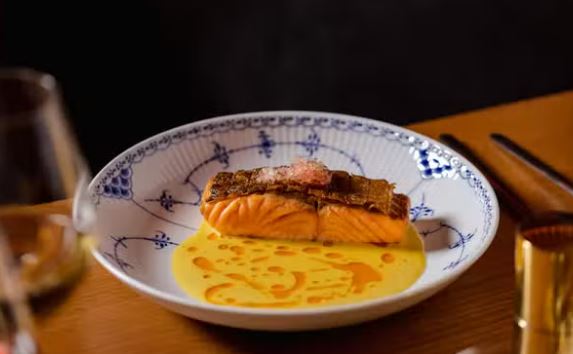 The Evening Standard
"A very beautiful concession."
Jimi Famurewa was at Harrods, where recently opened Studio Frantzén "the first London restaurant from Swedish chef and multiple Michelin star-holder, Bjorn Frantzén" can be found "amid brow bars and racks of Louboutins".
"Frantzén's lodestars are, generally, animal fats, New Nordic principles and Asian flavour complexity." This combination, "without the guiding handrail of a set menu" could result in "the possibility of a meal that feels occasionally discordant".
This mismatch is further "haunted by the considerable outlay… £35 for the roasted cauliflower, £85 for grilled lobster with curry and brown butter hollandaise, £50 for the cheapest wine from the leather-bound list".
"Studio Frantzén is gorgeously staged and technically impressive. Even so, it struck me as somewhere that didn't always add up to the sum of its exquisite individual parts."
*****
Also in The Standard, , a round-up of London's best spots for Pancake Day on 21 February, "from Where The Pancakes Are to Fuwa Fuwa", plus David Ellis and Josh Barrie compiled a list of restaurants "for a night of utter indulgence" ("January is too gloomy a month for abstinence").
A new scheme to raise money from tips for The Trussell Trust was featured in an article by Mike Daw, and – with Valentine's Day approaching – Clare Finney reveals the "romantic restaurants in which I could happily be courted at any time of year" ("the line between romance and cringe is a fine one. There's an alchemy to creating a meal and atmosphere which sparks genuine chemistry").
*****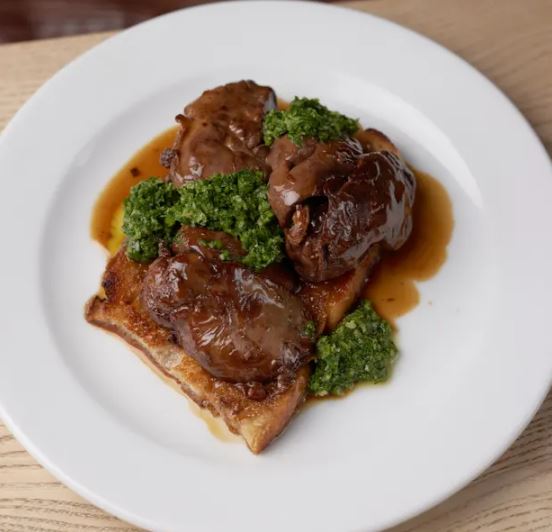 The Guardian
"Confident, swaggering cooking that almost doesn't care whether you like it."
Most of our regular restaurant critics have found their way to The Woolpack in Slad over the past few years; Grace Dent was merely following in well-trodden footsteps to the Gloucestershire pub made famous by Laurie Lee's Cider with Rosie.
"This 300-year-old watering hole is decidedly higgledy-piggledy and has outside toilets down a set of stone stairs", but it has been "a little tarted up over the years… thoughtfully so and with an eye on keeping it cosy". "The place is also delightfully dog-friendly, which pleases me no end, because I'd always rather be with dogs than most drinkers."
Ex-Ubiquitous Chip chef Adam Glover has been in charge here since 2015, and produces a menu that's "led by local, seasonal, organic and heritage veg" and "is fancy, but ultimately hearty".
"The Woolpack is well worth driving out of your way for, not least because it would delight any visitor to Britain to whom you wanted to prove that we're delightfully weird and wonderful."
*****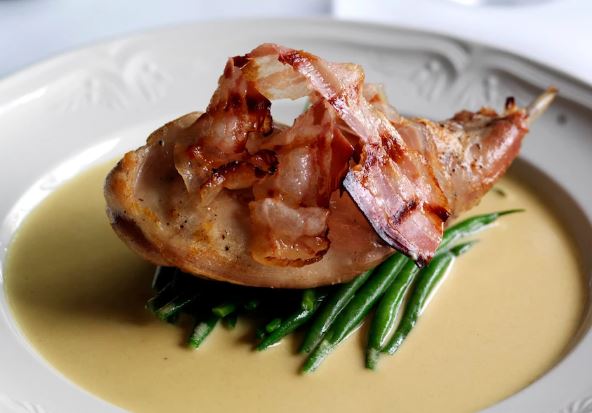 The Telegraph
"If you don't like it, you don't like food."
William Sitwell gave a five-star rating to Bouchon Racine, Henry Harris' re-imagined Lyonnaise restaurant in Smithfield, where he is "back doing what he does best".
Bouchon Racine is "a bustling gaff – a heaving pub downstairs and a gorgeous room above" where Harris "brings his two passions together" (eating and drinking).
With a great-value wine list, good honest service and the bonhomie of Monsieur Harris, Bouchon Racine is the happy beating heart of grounded gastronomy." (*****)
*****
The Scotsman
Rosalind Erskine enjoyed the "newly launched weekend roast winter lunch" at Chez Roux at Greywalls Hotel in Gullane. Yes, the "the sea view from the tranquil dining room" is of a golf course (Muirfield) but there's also a charming walled garden and the beach nearby f you're not a golfer.
"Greywalls is undoubtedly an indulgence, but with classic dishes like these, cooked to the standard you'd expect from a Roux restaurant, it's one that's worth treating yourself to." (27/20)
Meanwhile, Gaby Soutar reviewed a new "small plates, wine and good times" bar in Edinburgh; The Black Grape has "warm and chatty staff" and a "nicely designed food list". (15.5/20)
*****
And also…
Tim Hayward in The FT Magazine reviewed his local caff, the North Circular's Ace Cafe: "destination dining for the authentic British fry-up… if it was anywhere other than my own beat, I'd have travelled there to write about it years ago".
*****