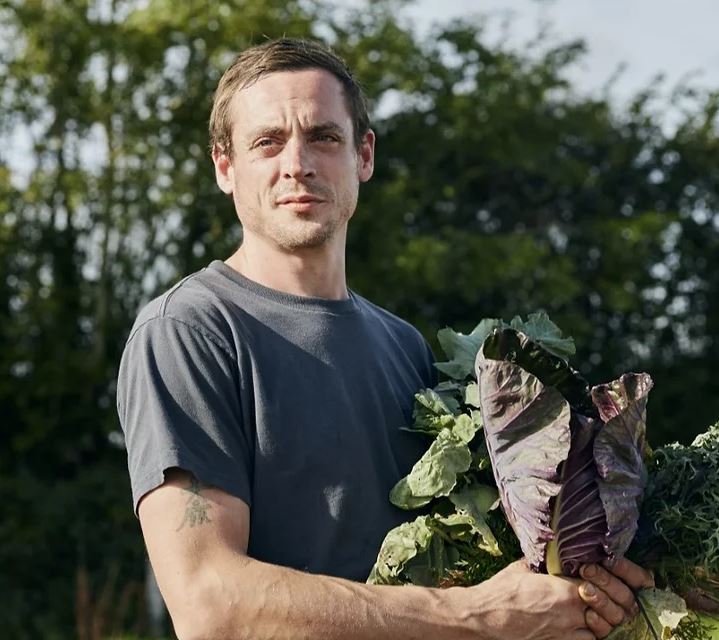 Former L'Enclume chef Dan Cox opens his ultra-sustainable restaurant Crocadon in St Mellion, Cornwall, today – the culmination of a five-year project that has transformed a 120-acre farm in the Tamar Valley.
The 25-cover restaurant with an open kitchen occupies an old barn on the farm, where Dan (pictured, above) has introduced rare-breed cattle and sheep along with heritage grains and legumes which he grows using regenerative methods. There are also two orchards planted with fruit and nut trees.
Dan has even learned how to throw pots, making crockery for the restaurant in his home pottery, while one of the outbuildings is now a micro-brewery.
A Roux Scholar in 2008, the London-born chef worked for Simon Rogan for seven years, helping set up L'Enclume's biodynamic farm in the Lake District and heading the kitchen of its London offshoot, Fera at Claridges, as executive chef.
At Crocadon Dan offers two tasting menus – long or short – along with a more relaxed three-course Sunday lunch based around sharing plates. The menus will change daily if necessary in tune with the produce emerging from the farm, and will be supplemented by ingredients from like-minded nearby producers and local fishermen.
The wine list will consist exclusively of natural, biodynamic and organic bottles from Europe, with as many as possible sourced much closer to hand in the West Country.