Happy Bank Holiday Monday!
This is what the national and local restaurant critics were writing about in the week ending 28 August 2022.
*****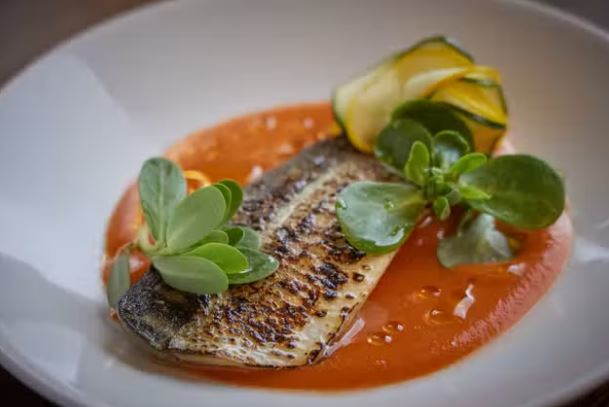 The Evening Standard
"Lately, I have been reacquainting myself with the joys of a bargain restaurant deal."
Taking advantage of the "citywide awakening… that budget-consciousness and brilliance are not mutually exclusive concepts," Jimi Famurewa went to Islington to review "fancily appointed new backstreet pub" The Baring, an "immensely likeable" local which offers "what may well be one of the best rotating lunch deals in the city".
He ate a "thick, luscious fillet of pork collar, masterfully seared and seasoned" that "for this level of composed excellence felt like it might have been a typo" when he was charged £12 (£15 with a glass of house wine)
"The Baring has both old-fashioned generosity of spirit and a nimble, timely progressiveness" and cooking "touched by the kind of dazzling execution that prompts big smiles, fingers swiped through sauces and wordless grunts of deep, deep pleasure". (****)
*****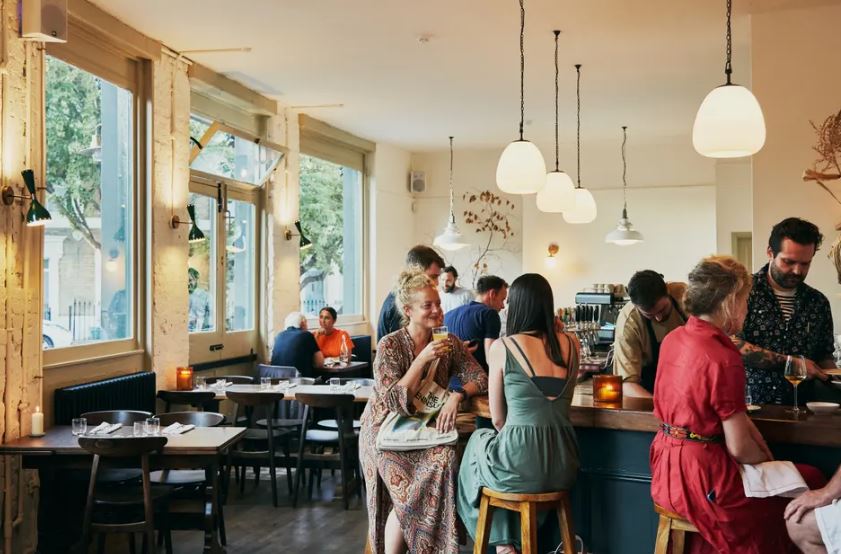 The Guardian
Grace Dent also visited The Baring, and agreed with Jimi that it is "an exceedingly good restaurant" while mulling over the need for a "newer, better word for "gastropub", not least because nobody ever liked that word anyway".
Chef Rob Tecwyn is "formerly of Dabbous" and "also cooked at a number of dependably brilliant restaurants where I often send people asking for advice: the Bull & Last in Highgate, Moro, Morito and Kerridge's Bar & Grill to name a few".
GM is Adam Symonds, who "met Tecwyn in his Bull & Last days, and you can tell from the second you take a seat that this is a venture born of a hundred late-night conversations about gastropubs, and about what is stale and what is sublime".
"Discerning eyes" will not The Baring "as a benchmark of where pub dining is heading. Stylish simplicity in the decor, scrubbed toilets, and imaginative cookery and ingredients; excellent staff, good beer, no £19 pre-made pulled pork burgers and puddings that are homemade and warm from an actual oven. I've seen the future, and it's fine by me".
*****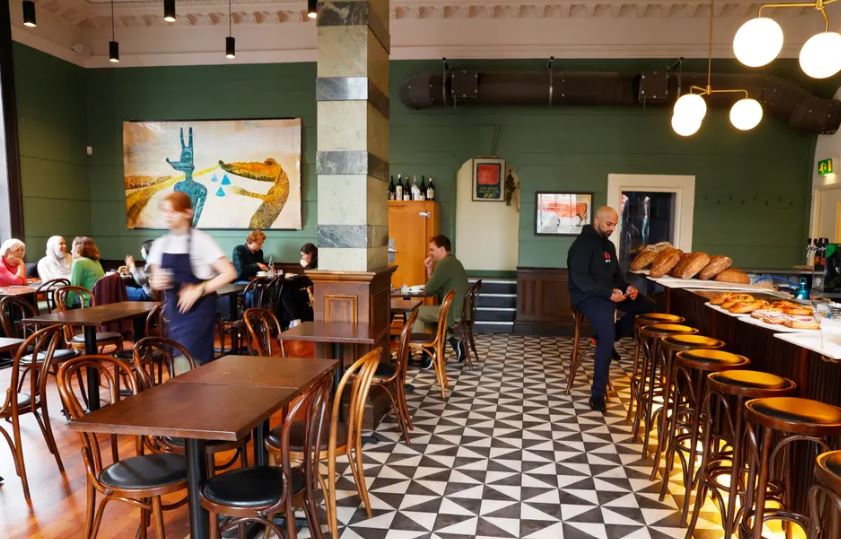 The Observer
"Going for dinner in a space that was once a bank could be spun as brutally symbolic."
Jay Rayner was in Edinburgh at The Palmerston, the yearling restaurant-and-bakery housed in an elegant former banking hall, "a resource with which Edinburgh seems uncommonly blessed".
"It's a big sturdy room for serving big sturdy dishes. The food is solid, comforting and beautifully executed and puts satisfaction a little way ahead of drop-dead gorgeousness."
The aim to source ingredients that are both seasonal, local creates a menu that's as "constantly changing" as it is "well written", showcasing "using as much of the animal as possible" while including "hugely satisfying" vegetarian options and properly made desserts ("I'm a big fan of custard ponds").
"It's a great dinner. It's also the best time I've had in a former banking hall in a very long time."
*****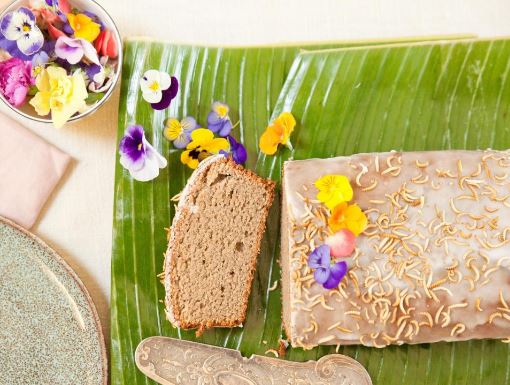 The Times
"Insects are supposed to be the next big foodie thing," so Giles Coren took his children to Dr Benyon's Bug Farm in west Wales, where the onsite cafe Grub Kitchen ("do you see what they did there?") claims to be "the UK's first full-time edible insect café/restaurant".
The farm itself is "a triumph" for anyone holidaying in the area; Giles's kids could have watched the leafcutter ant display all day, "even if they weren't trying to delay the lunch they feared awaited them".
Disappointingly (for Giles), "none of the insects from the farm had made it onto the menu, of which at least half was non-insect-based, but at least featured a gourmet bugburger and a penne bolognese made with an "insect and plant mince" called VEXo", both of which Giles tried, but drew the line at a pot of crickets.
"The highlight was unquestionably the chips… we all ate a lot of them and decided that if the future turns out to be as gastronomically bleak as people say, we will be very happy to live on these." (27/30)
*****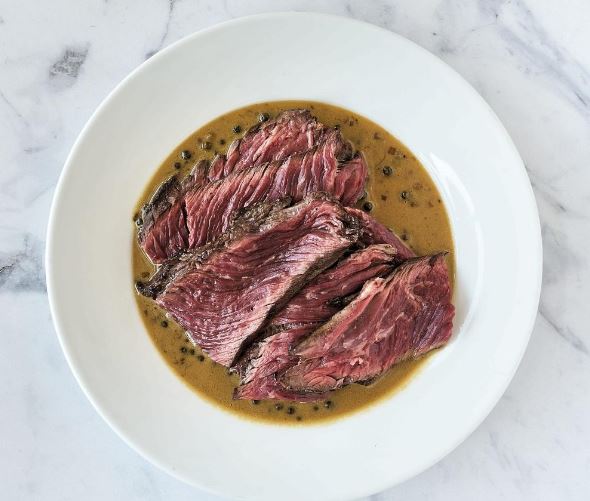 The Sunday Times
"After two languorous meals," Marina O'Loughlin has been trying to work out why she's so "infatuated" with Cafe Cecilia, the Max Rocha-owned spot created from "a couple of interconnected spaces in a modern building facing Hackney's Regent's Canal".
"It's a vibe…That potentially antiseptic room, when populated by happy people, transforms into somewhere filled with life and energy" and "staff are improbably lovely," too.
"It's a direct descendent of the handful of restaurant luminaries — River Café, St John Bread and Wine (well, duh), Spring — that feature… Max Rocha's culinary DNA. If you're as much of a nerd as I am, you can taste the lineage in every mouthful."
Top Menu Tips: "Their Guinness soda bread. Jesus, Mary, Joseph and the wee donkey — it's so good, rough-hewn, rubbly, cake-tender, with a hint of treacly sweetness" – and the "menu stalwart" of deep-fried bread and butter pudding "plus custard".
*****
And also…
It's a week of overlapping reviews: For The FT Magazine, Tim Hayward also reviewed Hackney's Café Cecilia (see Marina, above), loving the "fashionable crowd and a pig called Arthur": "The Rocha family has shifted from couture to cooking. With food this good, who cares that it's not particularly clever?"
*****
In Manchester Evening News, information about MUSU, a new high-end Japanese restaurant landing in October.
*****