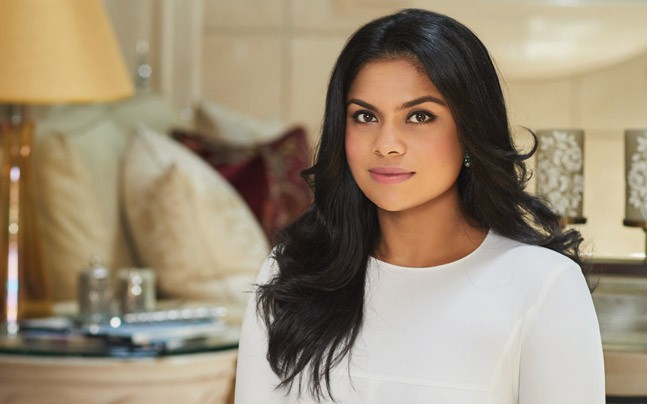 Koyn, a contemporary take on the traditional Japanese izakaya will be the fifth opening in Samyukta Nair's (pictured, above) collection of Mayfair restaurants when it opens on Wednesday 21 September in the former US Embassy building in Grosvenor Square.
The kitchen will be run by executive chef Rhys Cattermoul, a New Zealander formerly of Nobu in both London and Hong Kong, and will offer two separate approaches over two floors, inspired by Japan's iconic Mount Fuji: 'Magma' on the lower ground floor, representing the mountain's volcanic core, where the food is prepared on a robata grill; and 'Midori', representing the green vegetation of its slopes, where sushi is served.
Samyukta, whose grandfather Krishnan Nair founded India's luxurious Leela Palace hotel group, launched her career as a restaurateur in London with LSL Capital, alongside her father Dinesh. She opened Jamavar in 2016 and followed up with Bombay Bustle.
Last year's Mimi Mei Fair in Curzon Street was inspired by 1920s Shanghai, marking a move away from Indian cuisine. The fourth venue in the group, Socca, is very different again – a collaboration with French chef Claude Bosi of Hibiscus (RIP) and Bibendum, it is expected to open this autumn, offering food "inspired by the French Riviera".