Here's our regular round-up of what the nation's restaurant critics were writing about in the week up to 23 April 2023.
*****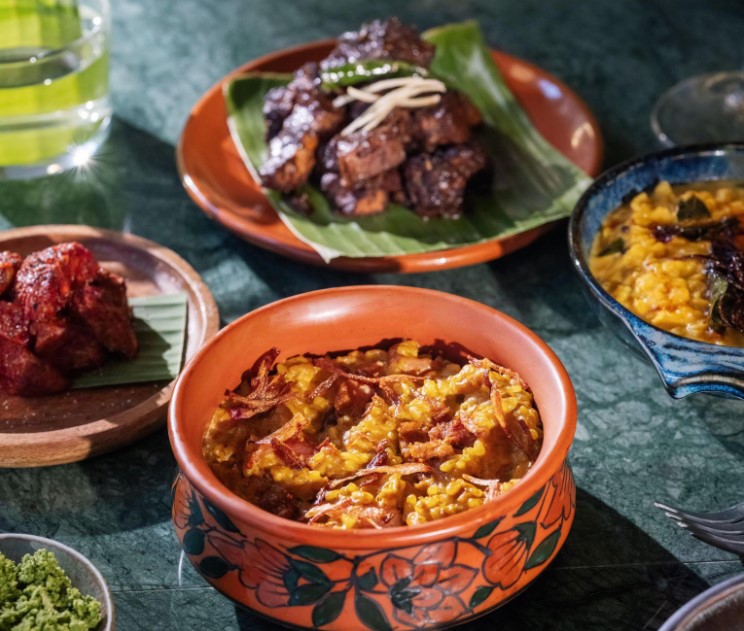 The Times
Giles Coren sat at the "performative eating counter" at Rambutan, the "spanking new Borough Market locus" for "diaspora Sri Lankan cooking over open fire", from chef and cookbook author Cynthia Shanmugalingam. (There's also a "palm-fringed, high-ceilinged, terracotta dining room in the back.")
This meant he watched the preparation of lots of other people's meals, and got very hungry doing so, mesmerised by watching the chef "primping and plumping… fluffy roti". He ate several of them with his black pork dry curry, lamb chop and red northern prawn curry.
"It's all such great use of different kinds of fire: the fire that smoulders beneath the griddle plate, the fire of the open grill and the fire of the burning coals in steel buckets."
*****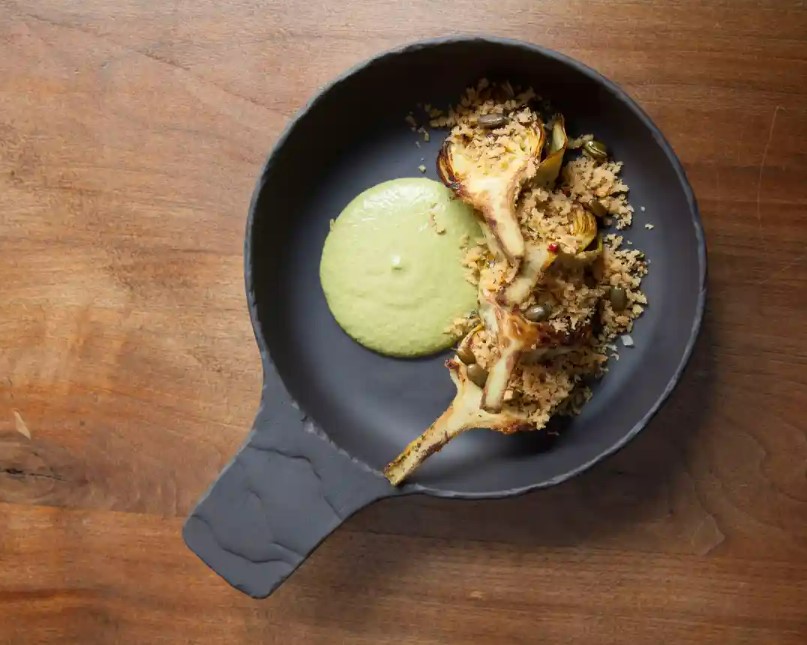 The Guardian
"This place is quite clearly a labour of love."
Grace Dent reviewed newcomer Zapote (pipped to the post by Tim Hayward in The FT last week), from Mexican chef Yahir Gonzalez and ex-Aqua Group head Tony Geary. It occupies the "large but serene space" in Shoreditch that previously housed St Leonard's.
The site has been reincarnated as something "brighter and cosier, with an art deco-leaning collage of clashing, colourful wallpaper"; it's now "a date-night kind of place", or somewhere "for dinner with a client you'd actually like to talk to".
The menu is both "recognisably Mexican as a Brit might view it" and "fine, thoughtful, worldly dining"; vegetarians are well catered for and service is "diligent".
Grace recommends starting with mezcal and not leaving until you've had at least one dessert (the crème caramel is "is really just a few glorious spoonfuls, so should be treated as a post-pudding chaser").
*****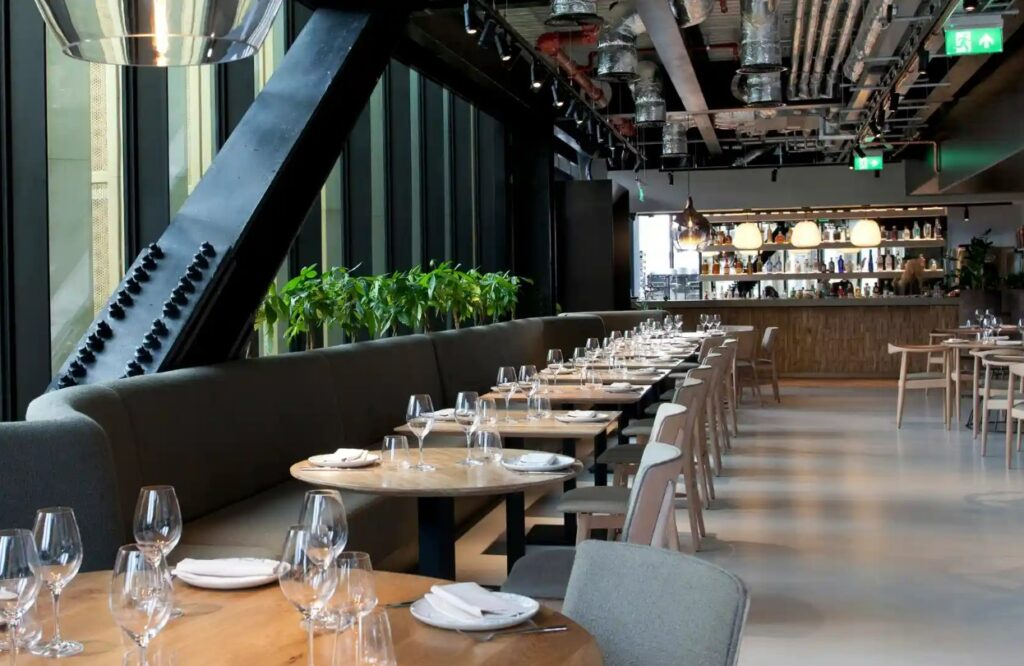 The Observer
"The emptiest of empty vessels."
Jay Rayner reviewed Cavo, newly opened at Outernet on the corner of London's Charing Cross Road; on his visit, the vast 240-seat space was empty and the experience "profoundly odd".
The menu aims to deliver the "authentic next chapter in Mediterranean cuisine", and includes a raw bar and sharing plates in the evening alongside "seriously spendy meat and fish dishes", but at Jay's lunch there was just four options for each course. Service was "charming and efficient" (but woefully underemployed).
The cooking wasn't "terrible, but for the price, which this lunchtime was £65 a head without any booze, it is utterly unremarkable and at times just plain peculiar".
"It promises a Mediterranean culinary odyssey, but right now Cavo is just a trip to nowhere."
*****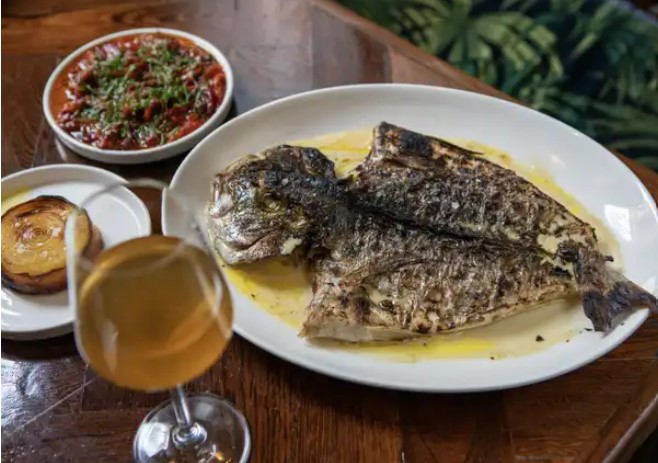 The Evening Standard
"Joyful."
Jimi Famurewa visited The Parakeet in Kentish Town, once a "thrillingly anachronistic boozer" that has become "one of London's great gastro pubs".
The view into the semi-open kitchen gives a sense of "a giant porthole window on an especially stressed young submarine crew" – Jimi's wife observed that it seemed a "ridiculously intense kitchen to work in".
Despite this, the "two former Brat chefs [Ben Allen and Ed Jennings] serve serene, smoke-wreathed brilliance on the plate" amid the "mischievous clamour".
The Parakeet displays "a recognisably butch, Basque-inflected effortlessness" and feels "like a genuinely significant addition to the capital's new wave of gastro pubs". (****)
*****
Also in The Standard, news that sushi supremo Endo Kazutoshi is to open a new, "Japanese-influenced" rooftop restaurant and sake bar at The OWO, which is due to open this summer.
*****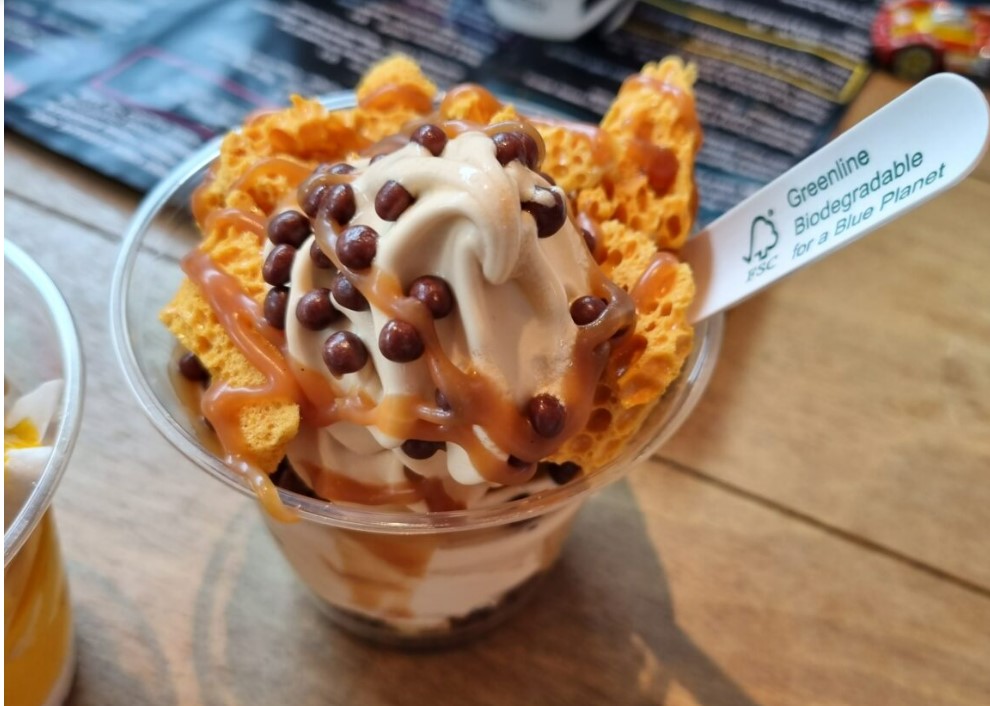 The Scotsman
"A very grown-up (okay, old) way to experience street food."
Gaby Soutar reviewed Edinburgh Street Food, a "new eating destination" that's "slightly less spit and sawdust" (i.e. more Edinburgh) than you might expect, with "an excellent selection of 10 vendors" and "industrious" staff. (15.5/20)
*****
And also…
"An epicurean escape in the West Midlands."
Grace & Savour in Hampton-in-Arden was featured in the FT Globetrotter: a "Michelin-starred dinner and stay on a Victorian estate that is… a byword for chic sustainability".
*****
"Gastronomic wizardry."
William Sitwell for The Telegraph reviewed Humo, on the Mayfair site "once occupied by Antony Demetre's delightful Wild Honey and before that Marco Pierre White's Drones Club" and found a "heady cocktail of complex, sublime cookery" that was somewhat self-satisfied: "give me a superlative, and I'll match it to a dish, but spare me the spiel". (****)
*****
Birmingham Live shared news of a new Bromsgrove restaurant opening this week; Canary and Kitchen comes from MasterChef UK 2019 contestant Mike Eaglesfield and his wife.
*****