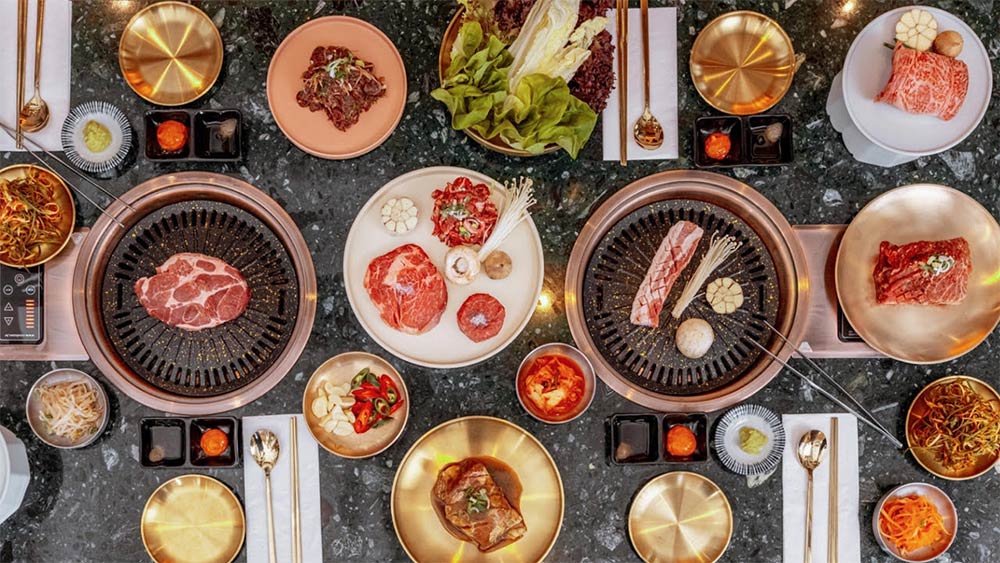 A newly opened Korean barbecue restaurant in Soho is bringing the pyeon beak steambox to London – a three-tiered box made from hinoki wood, a type of cypress.
Chungdam has taken over the site formerly occupied by Chinese restaurant YMing in Greek Street, and is named after Cheongdam-dong, an affluent – and foodie – district of Gangnam in Seoul.
It serves a menu of Korean classics using prime ingredients, including six different cuts of beef for the barbecue, along with a range of wines and Korean spirits.
The centrepiece is the steambox featuring sliced brisket and ribeye with vegetables; mixed seafood and vegetables; abalone, Spanish prawns and lobster tail; optional seasonal extras, and hotpot in a choice of spicy mala or mild soy shabu shabu.
Hinoki contains five times more phytoncides – volatile antimicrobial compounds produced naturally to protect plants from bacteria, fungi and insects – than other woods, and is used in various forms of Eastern medicine. It apparently produces unique flavours in cooked meat, fish and vegetables, eliminating some of the less pleasant aromas.
Chungdam also has a private karaoke room for anyone who wants to emulate South Korean President Yoon Suk Yeol, who wowed Joe Biden with his rendition of 'American Pie' at a White House state dinner earlier this week.