Here's our weekly summary of what the national and local restaurant critics have been writing about in the seven days ending 20 February 2022.
*****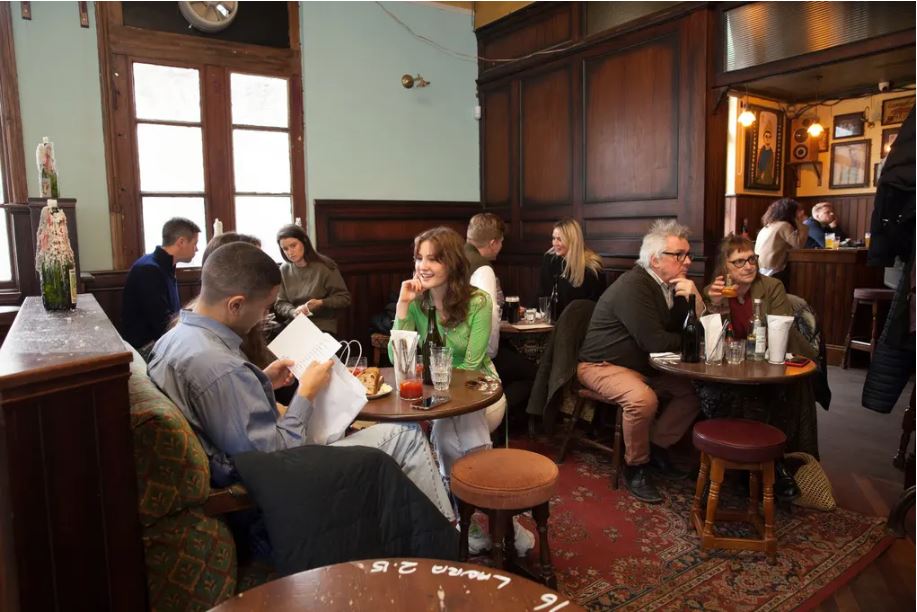 The Guardian
Grace Dent was at The Plimsoll, "a pub down a side road in Finsbury Park, north London, doing an ebullient trade serving burgers and more, that knows exactly what it is", and where tables are "currently like gold dust".
It's "not remotely a gastropub" or "a shiny-floored, exorcised former boozer with its heart dragged out". Chefs Jamie Allan and Ed McIlroy previously ran "a well-loved semi-permanent pop-up called Four Legs at the Compton Arms in north London" where their Dexter burger and parmo became legendary.
Here the "mismatched, single-sheet menu – which changes daily" serves up eclectic fare (limited at weekend or on Arsenal match days), and "service is incredibly good, prompt and knowledgeable, which lifts the whole experience from pub to something beyond".
"The Plimsoll pulls you from St John to Ynyshir to Saturday lunch at Pearl Beach in Saint Tropez, yet somehow you're in the Queen Vic and it's being cooked by men who resemble members of the early 70s, Rod Stewart-era band Faces."
Also by Grace, an article celebrating how Cumbria – where she grew up – has become a "foodie magnet". Simon Rogan's L'Enclume was just awarded its third star from the tyre chaps, and "when I go into Fortnum & Mason now, Cumbrian things are front and centre, and I love that".
*****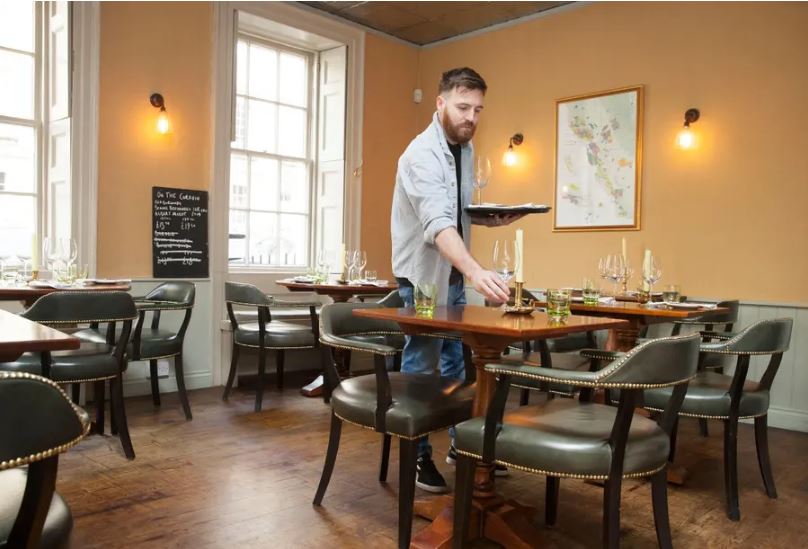 The Observer
Jay Rayner was in Bath, and dined at the "grindingly pretty" Beckford Bottle Shop, "on the sweet, honey-stoned passageway that is Saville Row"; he'd go regularly if he lived in the city, and would be "found on too many evenings in a state of mild disarray, overfilling one of the red banquettes that edge the room out the back of the wine shop".
"God, but it's civilised. It's somewhere that can quiet all the bad thoughts." Owned by the Beckford Group, which owns four country pubs in neighbouring counties, "it presents itself as a wine merchant, but with the added joy of various rooms upstairs and down, where you can drink your purchases for an added £15 corkage".
The food on offer in the bistro is less "big plates of comfort food" and more small plates of "something to go alongside the thrilling wine selection": "the closest I've come to tapas with an RP British accent".
"Given this is drinking food, they deserve extra points for having put so much thought into it."
*****
In February's Observer Food Monthly, there's the regular OFM 50 list of the top places, people, food, drink and tech that people are talking about right now, plus another article from Jay commenting on the obesity-combating plan to put calorie counts on menus from April: "I find the prospect extremely dispiriting. Eating out is meant to be an indulgence… and it is very hard to indulge yourself in pleasure when the metrics arising from your behaviour are being thrown in your face all the time".
*****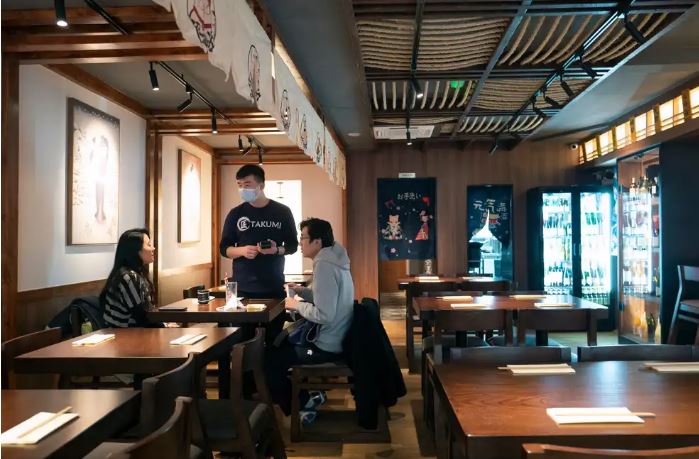 The Evening Standard
David Ellis has been busy; he's written an article on the new Market Halls (finally) opening in Canary Wharf (the original Fulham branch has recently closed for good, RIP), another on the closure of Mao Chow (and its replacement coming in March, Facing Heaven) and a third on Caravel, the new floating restaurant from the Spiteri brothers.
On top of that, there's his review of Takumi in Soho. "I like somewhere inviting, new, unknown. Except, Takumi isn't unknown: there's one in Birmingham."
This new Japanese "does that Corbin & King thing, where the choice to be a cheap date or a rich bitch is left to the customer". He and his companion ate "curious bits of chicken all prettily plated", which was done better than at Humble Chicken.
"I realised I'd found a new Soho favourite, a chameleon both refined but relaxed, where the food is good and the bill isn't bad. It's rarer than you might think."
*****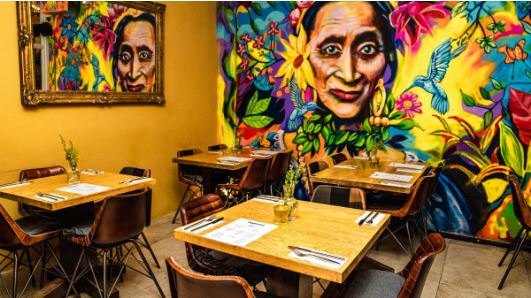 The Sunday Times
Marina O'Loughlin tried using Google Maps to find Danclair's, but it wasn't "spectacularly helpful in the noisy mêlée that is Brixton Village on a Saturday lunchtime". Luckily, all the shopkeepers in Granville Arcade were "more than happy to point me in the right direction".
The restaurant is "in [Brian] Danclair's words, "a restaurant on the verge of a party"" – the "bass-heavy soundtrack and hectic colour scheme are probably detectable from space" – with a menu that is "kind of impossible to pigeonhole". There are "creole influences", dishes "from his childhood in Trinidad", "French touches" and "even sometimes a burger". Chef Brian is always there "running the whole show, cooking and serving entirely solo", and "handling it all cheerfully".
There a few dishes from his other restaurant, Fish, Wings & Tings, including wings that are "neatly butchered and slurp-off-the-bone tender… in a sticky, sour-sweet and resonant guava glaze that destroys lipstick… unreservedly worth it".
It's "relaxed and informal and fun"; "sitting outside, the arcade's alleyways morph into a bit of a magical, mystical fairyland".
*****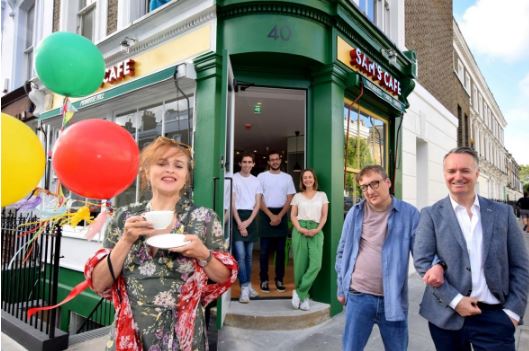 The Times
In a week of contrasts, Giles Coren visited Sunday in Brooklyn ("I hate restaurants with "interesting" names"), Al Waha and celebrity-backed Sam's Cafe.
Giles planned to meet his mother at Sunday in Brooklyn ("more of a Cold Night in Stoke"), which was full of "loud hip-hop, pretty young Instagrammers" and "bovine men in backwards caps hunkered over their grits" with "a menu of dreary aberrations for Joe Wickes junkies". So he stole her away to Al Waha instead, which "was for a long time the best Lebanese in London" and "is not full of people pretending to be somewhere else on a different day".
Except… "something has happened to the menu. Gone, after more than 30 years, is the biblical, leatherbound roster of everything that is best in the world's greatest cuisine, and in its place is an A4 sheet of paper", thanks to a new owner.
"It took Notting Hill a long time to kill Al Waha, but they have finally done it… All the more room for Sunday in Brooklyns, which are much more the locals' sort of thing."
Instead of those two non-starters, he'd recommend "a lovely stroll… to Primrose Hill, where a place called Sam's is causing something of a stir", "on a lovely sunlit corner in what is admittedly another playground of the rich and cosmopolitan". However, Sam's is "a pure passion project and coming at you from a different planet altogether than Sunday in Brooklyn".
"The interior is colourful and bookish" and the menu had "glorious-looking full English breakfasts, either plant-based or gloriously porky" (although they opted for fish as it was Friday).
"Staff are young, clever and cultured, the clientele noisy and Jewish, the food very good and the sense of a brief Arcadian idyll to be enjoyed in the shadow of the screeching capital nearby quite deliciously palpable."
*****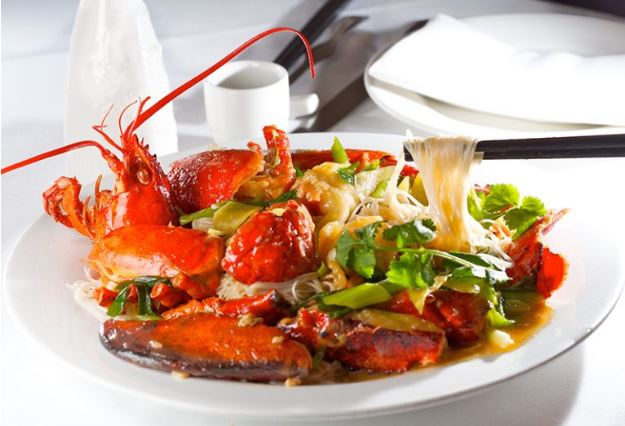 The Mail on Sunday
Tom Parker Bowles in YOU Magazine was in search of "great Cantonese cuisine" and headed to "Bayswater institution" Mandarin Kitchen, "famous for its lobster noodles" (although Tom feels "this is one of the less interesting things on the menu" and prefers the steamed crab).
It's not all "elegant piscine restraint" – he also digs into the eel hot pot ("wonderfully gelatinous"), Singapore noodles and a whole Dover sole "stir-fried with ginger and chilli, served in a crescent of deep-fried skin".
"I've been coming here for years now, and it rarely lets you down… Mandarin Kitchen is all about that fish. Fresh, simple and purely, eternally Cantonese."
*****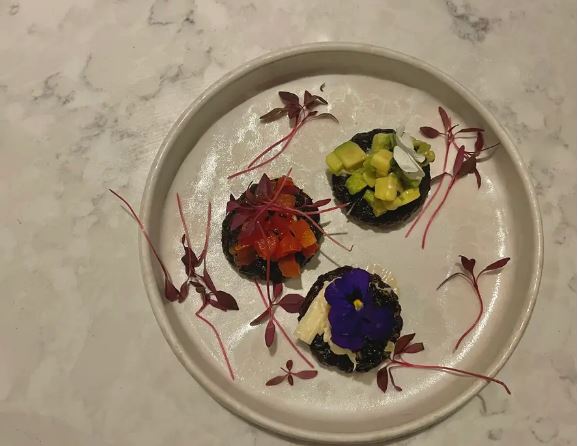 The Independent
Sean Russell reviewed Holy Carrot in Knightsbridge, "one of the first times I was truly excited to try an all-vegan restaurant". The "endlessly Instagrammable" new bar served up "delicious" cocktails and bar snacks in a "dark, gothic room" quite at odds with the main restaurant which is "a light, Midsummer Night's Dream-esque mix of white and pastel blue with high ceilings… like an eloquent old Edwardian tearoom".
Overall, it was "an enjoyable restaurant experience. It was by no means perfect – the service was slow and a tad inattentive – but the variety on offer made for an interesting meals and the perfect place for vegans and anyone curious about plant-based diets to explore what is on offer".
*****
The Scotsman
Gaby Soutar went to the cafe at Fruitmarket gallery in Edinburgh, which has been extended and the food operation has been brought in in-house; at her lunch visit, "there was a lively demographic", with a menu that "features baked eggs, sarnies, fancy salads and smarter specials, and… a few cakes up on the counter".
"I'm a fan of a gallery cafe, but not all of them in the capital are that exciting. This is a great one."
*****
And also…
In The FT, a review of the "adorable" Little Fish Market in Hove, where "Chef Duncan Ray has developed a sure style and unimpeachable craft skills."
*****
Koffmann & Vines reviewed Frederick's, which opened in Islington in 1969, when "London was a very different city for dining". It's "still a family business" and "has the feel of an expensive establishment, but the prices are of a local restaurant", with an "approachable" menu and "assured" cooking. "Dining out in London has changed but generous hospitality is timeless. Frederick's looks good for another 50+ years."
*****