Here's our regular summary of what the national and local restaurant critics have been writing about in the week ending 17 April 2022.
*****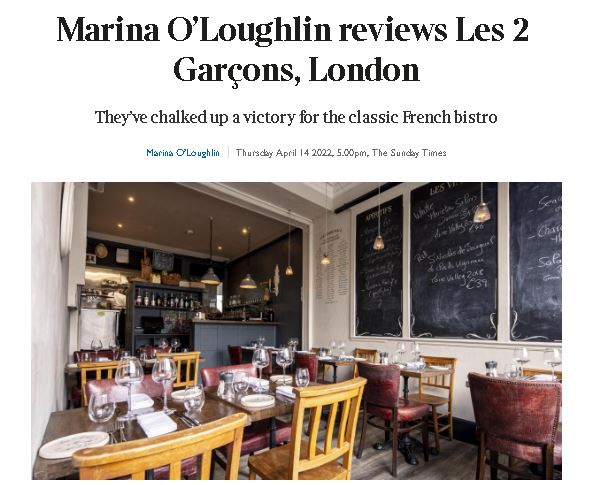 The Sunday Times
"It's unusual to find a newcomer that seems as untouched by the past few decades as Les 2 Garçons."
Marina O'Loughlin reviewed the Crouch Hill newcomer, a "classic bistro with classic bistro cooking" (and "a tiny room seating only 20") crowdfunded by "a duo of industry veterans," wine merchant Jean-Christophe Slowik and chef Robert Reid, who met at MPW's Oak Room in the 1990s.
None of the retro French dishes are "what you'd call Instagram-ready, presentation is on the Gallic-slapdash side. But their beauty is in the eating".
The comparison with the career of their former boss is stark. "On the rare occasions I talk directly even to big-name chefs about their ambitions, this is the kind of outfit that makes them go all starry-eyed."
"Reid and Slowik have actually done it: the perfect neighbourhood bistro."
*****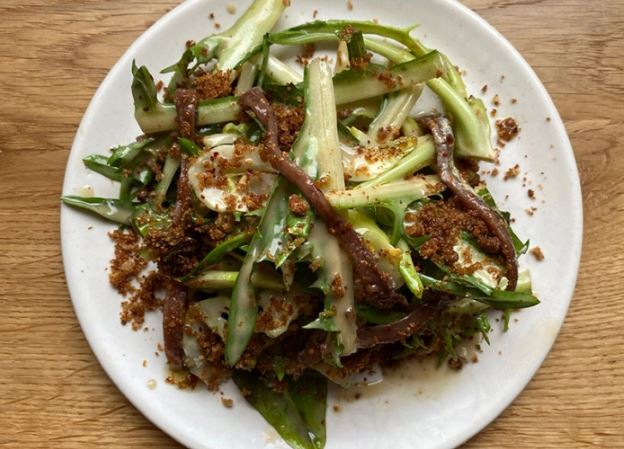 The Mail on Sunday
Tom Parker Bowles for YOU Magazine travelled to Bath to check out the newly opened Upstairs at Landrace, which "may be little more than a tiny 'restaurant above a bakery', but… punches well above its weight".
The "pared-back menu" from ex-Quality Chophouse and Brawn chef Rob Sachdev "is as unfussy as it is alluring".
Tom had "one of those lunches where the confidence and vitality of the cooking, and the charm of the service, makes the whole thing seem effortless. But it takes talent, experience and hard work to make a restaurant this good".
*****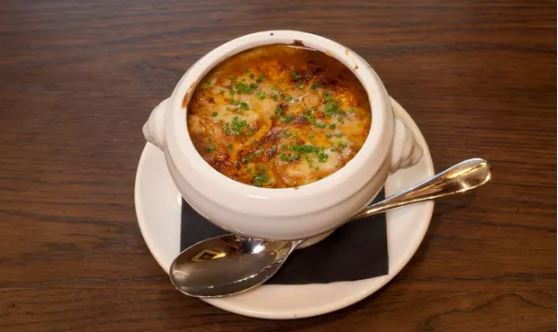 The Observer
"An instant classic."
Jay Rayner reviewed the relaunched Richoux on Piccadilly; he "had never even stepped inside" the chain before.
After over 100 years of trading and expansion, the chain shut in 2021; Piccadilly was bought by Naveen Handa, "part of the family behind the Cairn Group of hotels and restaurants".
"What he's done with it is glorious. He's created an extremely good-value, stylish brasserie deserving of its prime location on one of the capital's grandest streets."
Two ex-Moor Hall chefs have created a "pitch-perfect menu of beautifully executed crowd-pleasers" – " a menu of old friends".
"Sometimes I just want to be brought something nice to eat. The menu at Richoux is the promise of nice things to eat" – Brasserie Zedel (just up the road at Piccadilly Circus) has "now got serious competition".
*****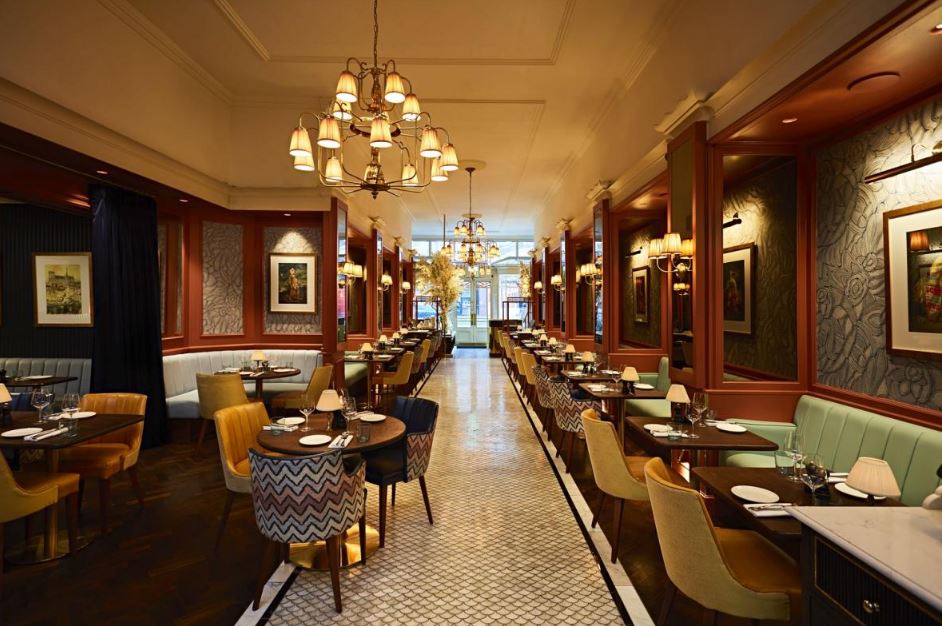 The Times
Giles Coren also reviewed Richoux, after a long preamble about only being culturally approved to review fish 'n' chip shops.
His opinion differs wildly from Jay's; he noted the "flamboyant cake display" but doesn't mention whether he tried any sweet dishes, the staff were described as "sweet, young, timid, entirely clueless", and his vegan burger was "easily the worst of the 15 or 16 vegan burgers I have eaten".
His main issue appears to be that the place describes itself as paying homage to the grand brasseries of Paris, while the menu was more "brunchy egg things, American steaks and sandwiches". (12/30)
*****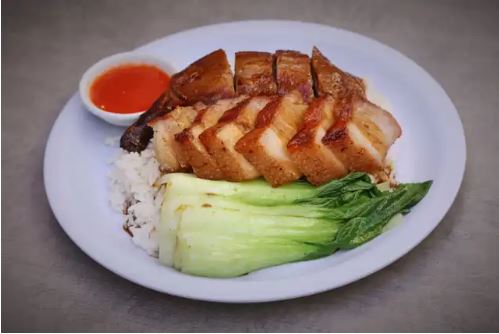 The Evening Standard
"Fine-drawn textural delicacy allied with a face-slap of flavour."
Jimi Famurewa visited the latest opening from Three Uncles; "already a hit grab-and-go operation in the City and Camden, this is their first sit down offering" in Brixton, "amid the buzz and bustle". It's a "very small space" with "gleaming white tiles and throbbing red neon signs".
"Over the course of a couple of steadily thrilling visits," Jimi enjoyed the Cantonese fare in the somewhat unorthodox location; the "modernist brevity of its offering yields cooking of immense focus, skill and real endorphin-spiking intensity".
The main feature, the "roasting meats — which include duck, two styles of pork (glazed char siu, crisped siu yuk belly), Hainanese chicken… do not disappoint," with "profound depth of flavour" and "judiciously weighted sweetness".
"Three Uncles felt like its own unflustered little island-state; a slice of Chinatown working to its own frequency and finding a way to be a vessel for both the past and the future."
Also in The Standard, Ben McCormack listed the capital's best steaks.
*****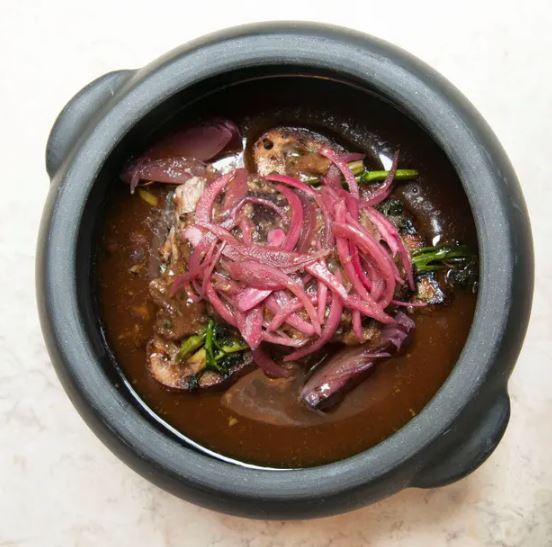 The Guardian
Grace Dent reviewed Lisboeta, which is rapidly turning into the new Sessions Arts Club, to be reviewed by every single food journalist going ("wherever Mendes goes, the food crowd follows"). Did she have a new take on Nuno Mendes' "love letter to Portugal"?
"There are hits and misses, but I certainly left more learned on authentic Portuguese dining."
Encouraged to try a few specific dishes by Nuno himself, she rated the razor clam and blood sausage on toast "like musky armpit" and the pork-fat custard "like a bacony Bird's trifle" – but still supports "Mendes' indefatigable urge to serve it" in order to "chivvy Britain past the piri piri and pastel de nata approach to Portugal".
"Lisboeta is an intimate, gently challenging attempt to bring the vibrant traditions of Portugal to UK palates, with Mendes at the helm offering his typical twinkly-eyed tricks."
*****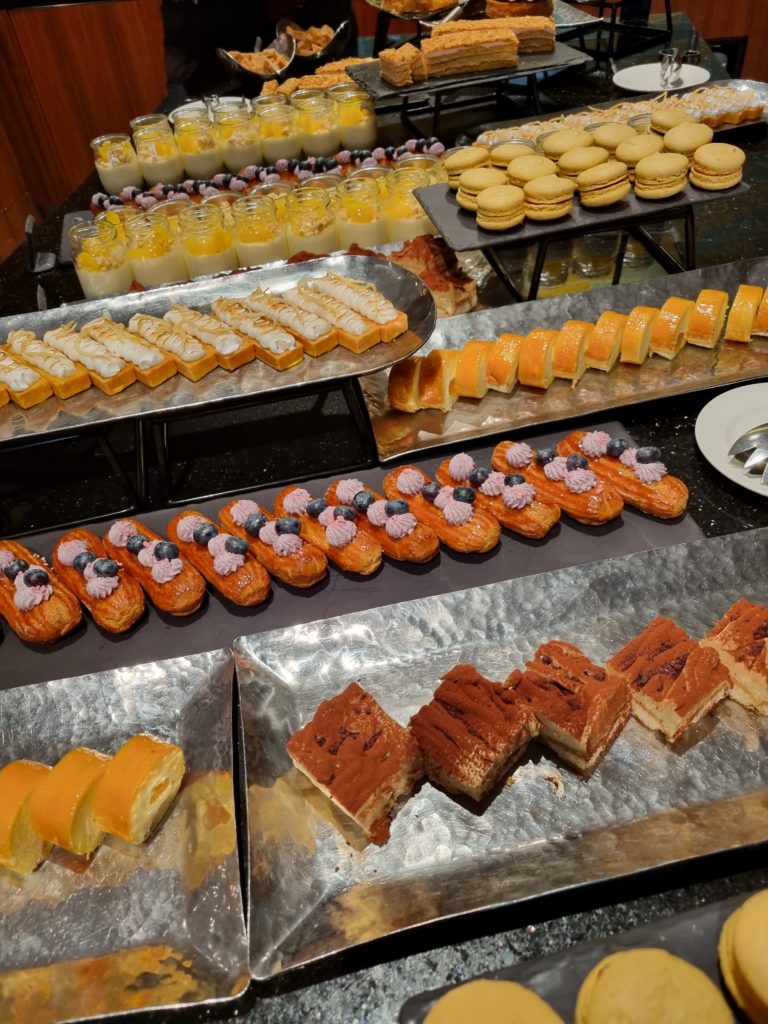 The Scotsman
Gaby Soutar tried out the relaunched Sunday lunch at One Square, located inside Edinburgh's Sheraton; "I really thought Covid had rendered the buffet extinct, yet here we are".
The "cauliflower cheese could have been cheesier, and the dauphinoise creamier, but the meat, roasties and Yorkies were all winners, and we were… kept happy".
"The pudding selection seals the family appeal of this place."
Also in The Scotsman, Rosalind Erskine paid a visit to The Marine Hotel in North Berwick; originally built in the 1800s as a Hydropathic Institute, the former Macdonald Hotel was "sold to Chicago-based AJ Capital Partners in early 2021" and has stunning "views out to the garden and Firth of Forth".
"Headed up by MasterChef: The Professionals' Chris Niven", the restaurant has been renamed The Lawn – there's also Bass Rock bar and afternoon tea lounge – and "promises an extensive all-day menu that showcases the best of British and Scottish cuisine".
The PR "statement that this 'grand old lady' of a hotel is back to her former glory seems to ring true, and while prices at the restaurant reflect the luxury of the hotel and quality of ingredients, we didn't leave feeling short changed".
*****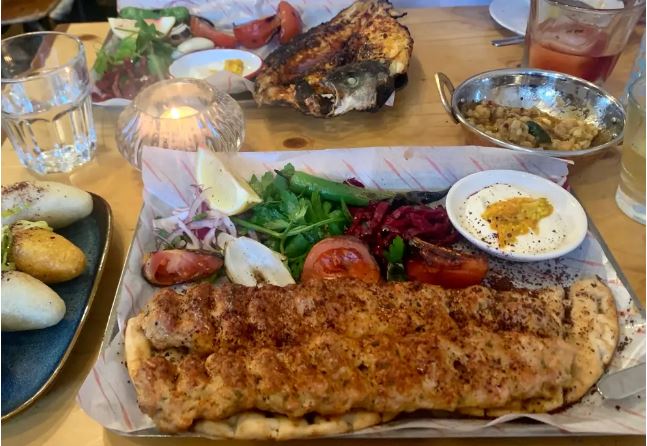 The Independent
James Schaak took a trip down to Camberwell to review Nandine, which serves Pary Baban's "dishes bursting with flavour and character from her homeland, Kurdistan"; restaurants that "can pinpoint their influences to a specifically Kurdish tradition are still something of a curious rarity".
"We decided to order a baklava dessert despite our impending descent into a food coma"; they were "fragrant" and "finger-licking".
"If Baban's mission is to introduce her culture's rich culinary traditions to a woefully under-informed audience, then she can consider her mission accomplished."
*****
And also…
In The FT Magazine, Tim Hayward reviewed the "viscerally thrilling cooking of Sessions Arts Club" in London; "it takes confidence, skill and humility to present food as simply as this"
*****
Koffmann & Vines reviewed Lisboeta, where they admired "self-effacing" restaurateur Nuno Mendes who has "proved a formidable ambassador for Portugal in London"; "his new place is our favourite yet". Much of his earlier "experimentation has been ditched in favour of a narrower focus on the produce, which is top quality and all the better for being spared cheffy touches". "Lisboeta is a triumph."
*****
Bristol Live reviewed Fishers in Clifton on its 21st anniversary; the restaurant survived the pandemic by selling fresh seafood and takeaway fish 'n' chips.
*****