Our weekly summary of what the national and local restaurant critics were writing about in the week ending 13 November 2022.
*****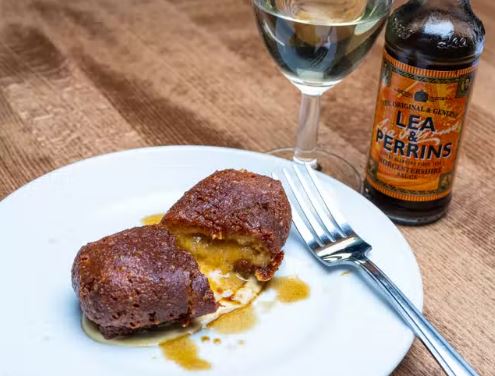 The Evening Standard
"A hugely appealing endeavour."
Jimi Famurewa reviewed St John Marylebone, the "loveably irreverent" recent addition to the St John family (and their "first proper opening in seven years").
"Original founders Fergus Henderson and Trevor Gulliver… have succeeded in condensing the pleasure-forward irreverence and unfussy conviviality of St John's other sites into a handsome new space, already thrumming with life."
There were some "eccentricities around dish price, size and construction" and the "occasional, nagging obstacle" but "there really is lots of fun to be had" on the "very concise, 12-item menu" from young head chef Fintan Sharp.
*****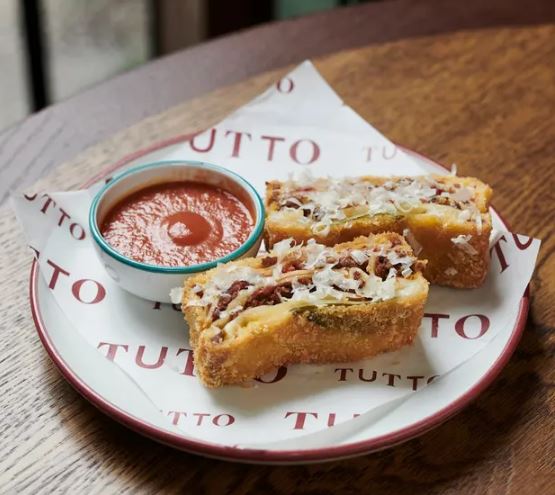 The Guardian
Grace Dent was in Brighton on a Saturday night (where "there is not a seat to be had at the mid-price, group-friendly" chain restaurants); she dined at Tutto, an independent and "capacious, partially art-deco Euro-brasserie".
It's considerably "more pocket-friendly" than other independents (Grace is very upset about a restaurant she knows that has "just put a small plate of Jerusalem artichokes up to £19.50" but it's also "terribly lit" ("neither romantically twinkly nor usefully bright") and "the acoustics in the back room are also awful".
Unfortunately, there's also a "discrepancy between the dream of its food as presented on the menu… and the crushing reality that there are chefs here who can't cook pasta".
"The staff are bright and friendly", though, and the chocolate torte was "one of the best desserts I've had in ages".
Also in The Guardian, a retrospective on Joyce Molyneux and British restaurants.
*****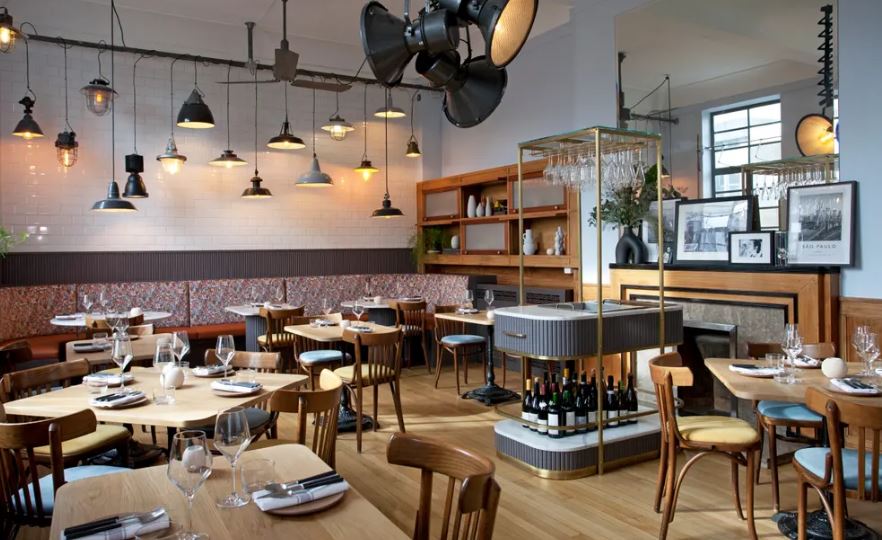 The Observer
"After months of terrific meals all over the UK at fair prices where nobody tried to explain the menu to me even once, I returned to London and had a relaxed dinner, which including the second cheapest bottle of wine, cost £110 a head. And it was only fine."
Jay Rayner's meal at newly opened Elis, inside "the architecturally splendid Bethnal Green Town Hall Hotel in east London" (and the "laid-back" companion restaurant to Da Terra in the same building) included "a couple of very nice dishes… and a couple that disappointed… followed by the sort of bill I associate with memories made, with culinary wit and with all-round fabulousness".
Chef Rafael Cagali "draws deeply on his Brazilian and Italian heritage" and "like his mother's first jazz bar in São Paulo, it is named after Brazilian singer Elis Regina".
Regular readers of Jay's column will understand the depths of horror in the sentence about the 'churros pecorino': "a dish of deep-fried food arrives on our table, and it leaves unfinished". (A later dessert of "ineffably light" dulce de leche doughnuts "keep the promise that the churros broke".)
He ends the review by comparing Elis to nearby Manteca: "I knew, when I visited Manteca to review, that I would go back and spend my own money there. And I have, a number of times. I'm genuinely sorry that I can't say the same about Elis".
*****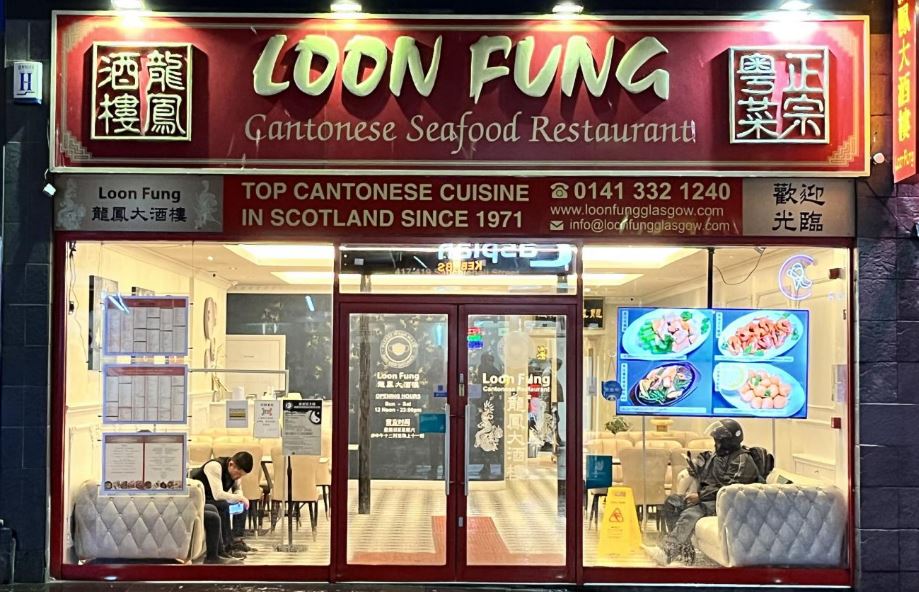 The Times
Malcolm Jack reviewed Glasgow's veteran Chinese Loon Fung, "a part of the furniture on Glasgow's Sauchiehall Street for as long as most people can remember".
It was also recently "accused of operating as a secret Chinese police station", which the manager fervently denies, but interested Malcolm enough to investigate.
It's a "surprisingly large and labyrinthine space", and "clientele and staff are mostly of east Asian heritage, which augurs well as to the authenticity of the food they're serving", even tthough the staff are mostly "stern" and "disinterested".
"We're excited by nothing, and yet polish off practically everything", including the "odd" puddings.
*****
The Telegraph
William Sitwell was in Cambridge for a funeral, and lunched at newcomer "wine bar and restaurant" Market House beforehand. He was aiming for the wine bar, but that only happens in the evenings in the "low-ceilinged sort of crypt" so headed for the restaurant, where he mostly enjoyed the "wholesome generous cooking", marred only by a few "experimentally disastrous" dishes and a chocolate delice that reminded him of "mass-catered awards ceremony desserts". (***)
Also in The Telegraph, an article from Ed Cumming on the proliferation – and apparent success – of "clubstaurants" and the other "high-energy dining" establishments "where vibes trump good taste".
*****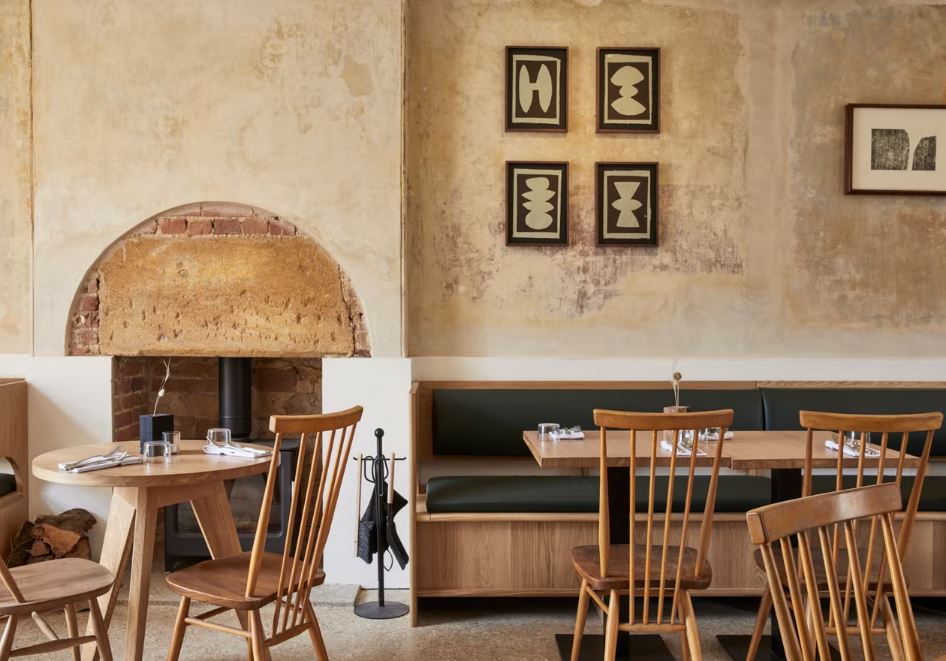 The Independent
"Can a London restaurant ever work in a small countryside community?"
Emma Henderson travelled to Somerset to find out the answer. She dined at Holm, the "chic Scandi-inspired" year-old restaurant from chef and restaurateur Nicholas Balfe, who's part of the team behind London's Larry's, Levan and Salon (RIP).
"It's a delicate balancing act" appealing to London visitors and the local community alike, but Balfe is determined to be part of the village, buying direct from local suppliers and setting up a community garden.
"I'm sure this is only the beginning of things to come for the area, where London's tight monopoly over Britain's best restaurants continues to dissipate across the rest of the country."
*****
The Scotsman
Gaby Soutar visited the newly opened Eve, the "new all-day dining destination" at Virgin Hotels Edinburgh; it's named for Richard Branson's late mother, and "seems to be pitched at a younger crowd with space for 160 and an industrial feel".
After "smashing but pricey" cocktails upstairs in the Commons Club Bar, Gaby and her guest tried several dishes from the menu. Portion sizes were odd, either tiny or "family-sized", but staff were "great!".
"The food is very US style. We could almost have been in Vegas."
*****
And also…
"No more sausages: how a financial dispute brought down a City institution." Paul Murphy in The Financial Times wrote about "the ultimate irony that Simpson's Tavern has fallen victim to the capriciousness of market forces".
*****
Bristol Live had news of the UK's first-ever Christmas pudding cafe, which will be popping up in Holborn later in November thanks to Sainsbury's who are trying to "get the classic 'pud' back on dining tables this festive season".
*****