Here's our regular summary of what the national and local restaurant critics have been writing about in the week ending 5 December 2021.
The Scotsman wins the prize for the first 'review of 2021' article.
*****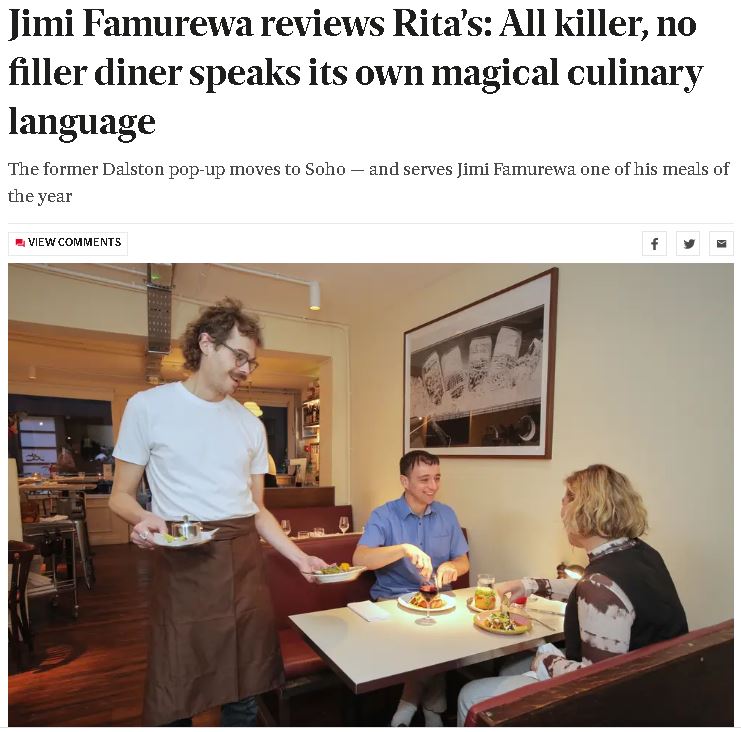 The Evening Standard
For one of his last – but definitely not least favourite – meals of the year, Jimi Famurewa headed to the "Americas-influenced" Rita's, which shifted from being a Dalston pop-up to a bricks-and-mortar Soho site, opposite that great stalwart Andrew Edmunds.
It's safe to say he loved it; the "full-scale brilliance" marks a "fascinating coming of age for the concept's founders, chef Gabriel Pryce and front of house/drinks expert Missy Flynn". Jimi has been "stanning" the pair since "their first residency in 2012".
"The best way to understand this place is to linger on as much of its all-killer-no-filler menu as possible."
"Soho's dining past may be set and its future is perilously unknown. But now, thanks to Rita's, its present sparkles with creativity, cool, and the sort of memorable deliciousness to see us all through a long, uncertain winter."
Also in The Standard, Samantha Herbert presents her "tried-and-tasted" list of "the capital's top meat-free festive feasts".
*****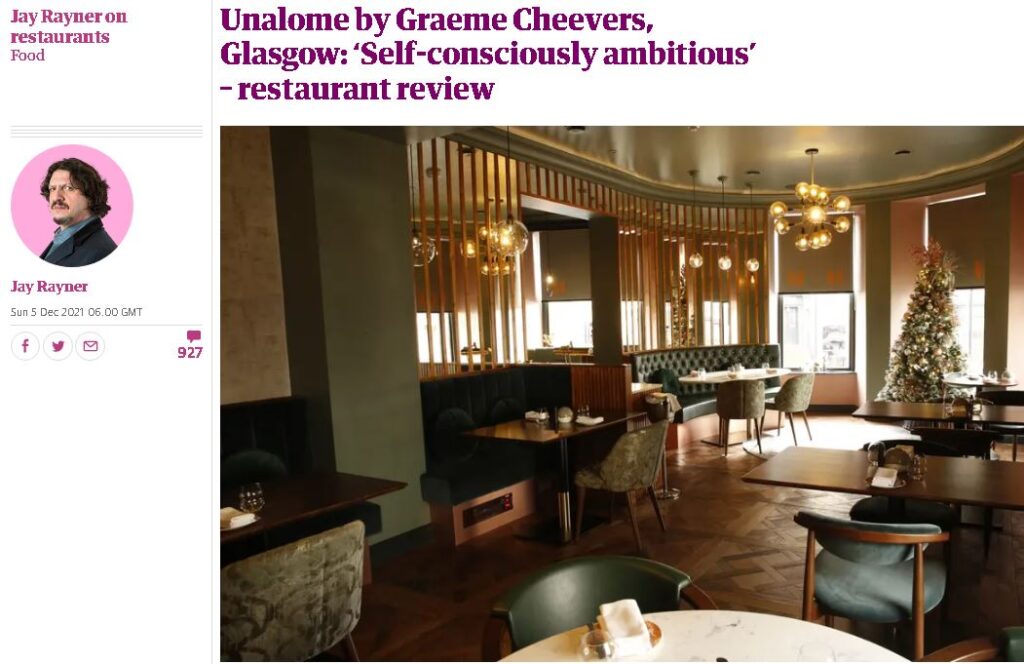 The Observer
To Edinburgh for Jay Rayner and a meal at Unalome by Graeme Cheevers ("an awful lot of syllables for just one restaurant name").
We wouldn't want to be the person refusing to show him a menu while "palate enticing" canapés were served, nor would we inform him that he was about to have "the ultimate dining experience"; that's not going to end well.
A meal at Unalome is like "wading through lakes of self-conscious, sod-you luxury"; Jay found it " all a little overheated and sweaty palmed". His "appetite for this sort of self-consciously ambitious restaurant with its tasting menus and flummery has waned" (along with many others).
"The ambition here really is not small" – nor is it hidden; chef Cheevers held Michelin stars at two other restaurants, and there's a weight of Glaswegian expectation on his shoulders to bring the tyre men back to the city.
The "solid, neo-classical cooking" is good, but there are "eye-widening weirdnesses" and it's expensive – "our bill, with a pre-dinner drink each, a £46 bottle of albariño from the very lowest reaches of the list and service, was £250. That's a lot of anyone's money anywhere, which creates expectations, and telling us you are great, really is not the same as being great".
*****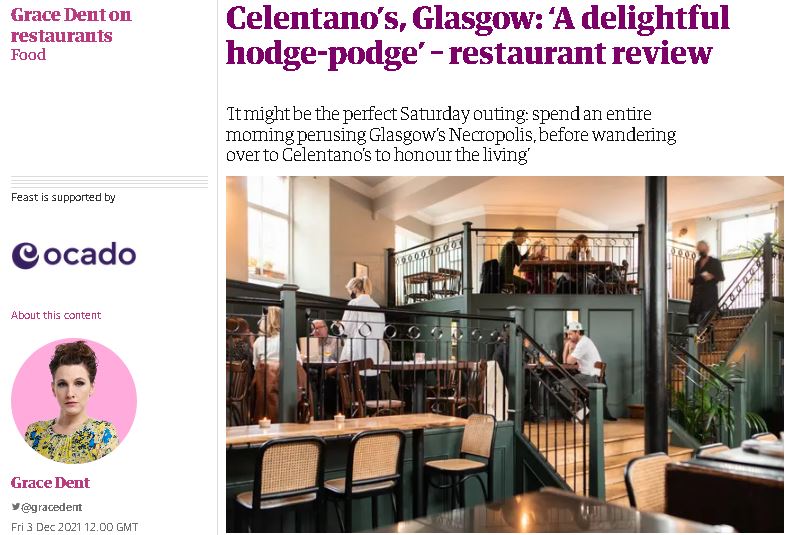 The Guardian
Grace Dent was also in Glasgow (did she and Jay travel together, we wonder?) but dined alone at 2021 newcomer Celentano's, "within Glasgow's Cathedral House hotel, a rather sumptuous boutique residence built in old baronial style in 1896 and now rather tastefully restored".
"Chef Dean Parker and his wife Anna have recently pitched up in Glasgow, from London, where their names were linked with several spots I've loved and often returned" – Darby's and Sorella in particular.
The "split-level dining room with sage-green wooden panelling" is "serene, ever-so-slightly olde worldy and instantly likable".
The menu is "Italianish" and serves up a "delightful hodge-podge of all of Dean Parker's talents and eccentricities" including a snacks section which featured lasagna fritti ("Yes, fried lasagne. I am a convert.") "It would be easy to stay in the snacks section alone" but the pasta is "exquisite" so don't get stuck there.
"It's very early days for Celentano's" but "it might be the perfect Saturday outing". Even dining solo, it's clear which of her and Jay had the better time in Glasgow.
*****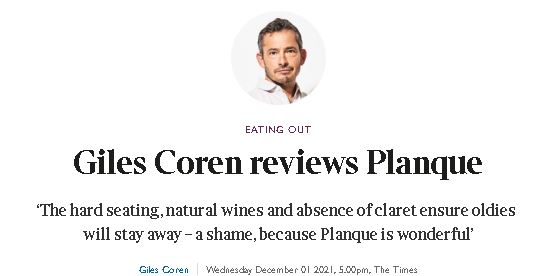 The Times
Giles Coren is the first of the critics we follow to review Planque, the new "urban wine club" in Hackney where members are "encouraged to keep their private cellar and crack out special bottles to drink alongside the cooking on offer in the restaurant".
The "attached restaurant has a sommelier from Lyle's and a chef from Chiltern Firehouse"; Giles treated a fellow columnist (who'd spotted the place from his backyard) to a meal there.
"It has all been beautifully done" in a mid-century chic but uncomfortable fashion (seating is at either benches or bean bags); "At 52… I would say I am absolutely at the top of the age range that could survive these seating surfaces for long enough to eat a meal".
"In every other regard, Planque is a very wonderful restaurant indeed." Service was friendly and knowledgeable, and the small plates interesting.
"Some dishes seem heftily priced for their size (£7 for 8 slices of chorizo?), but you can get out for £60 each with wine if you're careful." (23/30)
*****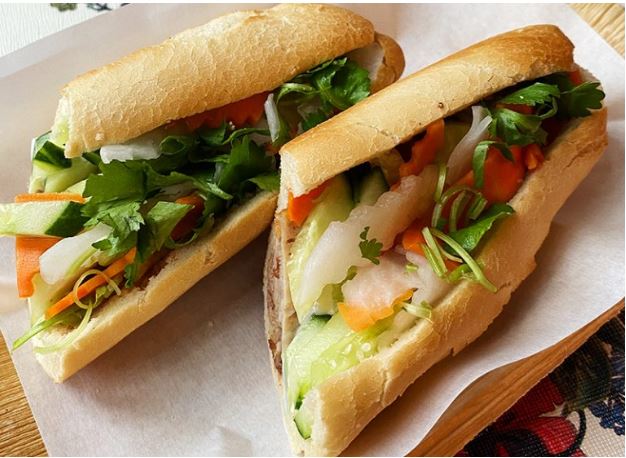 The Mail on Sunday
In YOU Magazine, Tom Parker Bowles received "a warming Vietnamese welcome" at family-run Ealing Vietnamese Tanvan.
"All the classics are there" – summer rolls, ban mi Vietnamese baguettes, pho and Saigon beers. "There's a glorious freshness to the cooking, all zest, fragrance and bite, things that separate good Vietnamese from the merely average."
*****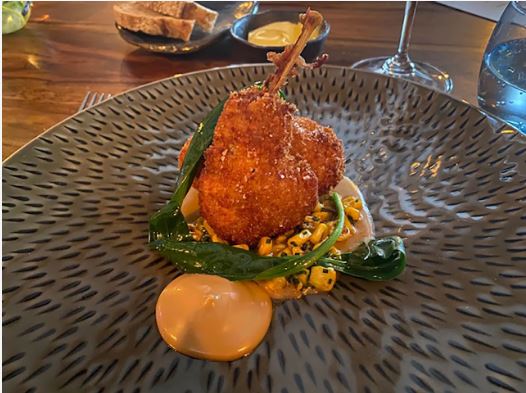 Tatler
Former Evening Standard critic Fay Maschler publishes a weekly review of her meals out for Tatler; this week she ate at Veerswamy, Orwells near Oxford (pictured above, "very much worth a detour"), Pied à Terre, Noble Rot, Maison François and – rather impressively, given her advanced years – "Robin Gill's Bloodshot Supper Club starting at midnight at Robin's Bermondsey Larder", which she departed at 2.30am.
*****
And also…
Lucky Marina O'Loughlin was in Paris for The Sunday Times reviewing a "double" whammy of restaurants: Chez Paul (a "Bastille stalwart… so beautiful it could have come straight from a Toulouse-Lautrec poster", with a "wonderfully lugubrious maître d' who could double for Ratatouille's Anton Ego") and Brasserie Rosie, on "an undistinguished shopping street" (but "once inside everything is pinky peachy"), where "steak au poivre with frites reminds me how bloody gorgeous simple classics can be if done well. And with good produce".
*****
In The FT Magazine, Wendell Steavenson looked at "how things are changing for women in the kitchen"; "over the past five years, the number of professional female chefs in the UK has risen by a third".
Also in The FT, "the 10 best winter terraces in London" and "a toast to eight favourite eateries where a long, well-lubricated lunch might melt into midnight…"
*****
No review in The Independent this week, but an interesting article on the impact of Instagram on restaurant openings, plus an interview with Asma Khan.
*****
In The Scotsman, Gaby Soutar presented the first "best of" list of the year, with a list of her best-rated reviews of 2021.
*****
The Birmingham Mail peeked inside the Bavarian-style bar and restaurant Albert's Schloss which has a sibling already open in Manchester.
*****