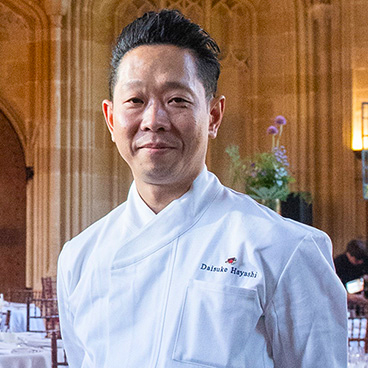 A Japanese restaurant that follows a 500-year-old culinary tradition opens in London's Marylebone next week, complete with a bespoke interior shipped over from Kyoto where it was hand-made by craftsman in century-old hinoki wood. Roketsu, in New Quebec Street, lunches on Tuesday 7 December, and will serve only a ten-course kaiseki menu which changes with the seasons, at £190 a head.
Chef Daisuke Hayashi, former executive head chef at Tokimeite in Mayfair, road-tested his package last year in pop-ups at Brown's Hotel and Louis Vuitton. He trained in Kyoto, where he was responsible for the Japanese VIP menu at the 2008 summit, and more recently he has taken charge of JAL's first and business class inflight meals on European routes.
Roketsu's interior design is based on the principles of sukiya architecture, a style that originated during the late 1500s in the design of tea houses. Aiming for pleasing proportions and rustic simplicity, it makes extensive use of clay and untreated wood. Kaiseki dining developed from the tea ceremony served in these tea houses, and the restaurant features a traditional tea ceremony area.
The name itself has nothing to do with 'rockets', but alludes to 16th-century tea master Kobori, who had the word engraved on the hand-basin at the entrance to his tea house, in a humorous play on the Zen notion of forgetting the outside world when participating in the tea ceremony.
Recent News from Harden's