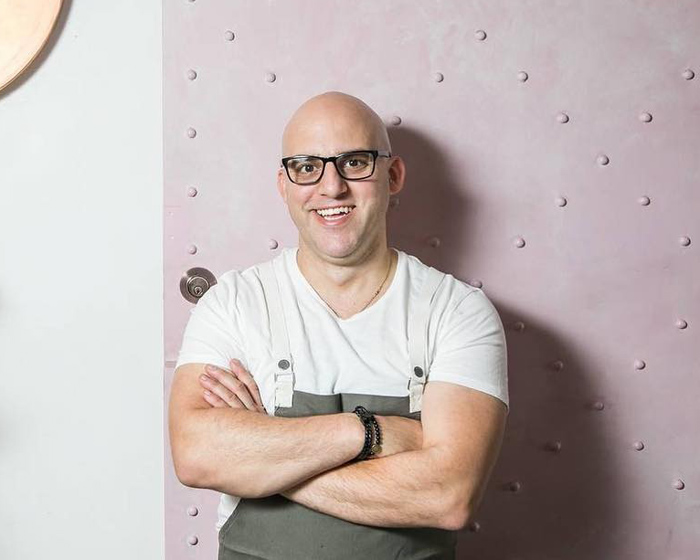 Israeli-born Australian chef Roy Ner opened his first restaurant in Europe this week, Jeru in Berkeley Street, Mayfair, bringing his luxurious interpretation of Middle Eastern cuisine to London.
The smart restaurant was designed by Melbourne's Studio Y and has a downstairs cocktail bar, Layla, along with a bakery at the front producing such delicacies as Yemenite butter bread. Menu highlights include haloumi doughnuts with truffle honey and fresh truffle, roast monkfish steak with lemon verbena béarnaise, and a selection of dry aged meats.
Roy made his name at Aria and Nour restaurants in Sydney, and has also worked in the United States. Jeru means 'old city' in Byzantine times – a place where settled culture interacted with nomadic people. The restaurant is backed by Bradley Michael of Australia's Seagrass Boutique Hospitality Group, who describes Roy's approach as "the usual Middle Eastern cooking in an unusual, twisted way".
Ner says he is not worried by opening in a city which already has a number of high-quality Levantine restaurants – the Ottonlenghis, Honey & Co, Berber & Q, the Barbary and more – seeing that as an advantage because it means diners are "advanced and open-minded when it comes to Middle Eastern food."
There will be plenty of Australian touches, too. "I'm passionate about bread and fermentation, so we have included a bakery, where we'll also offer some Sydney-style cafe dishes. Australia has some of the best cafes in the world. We'll also use Mayura Station chocolate-fed wagyu."
Recent News from Harden's