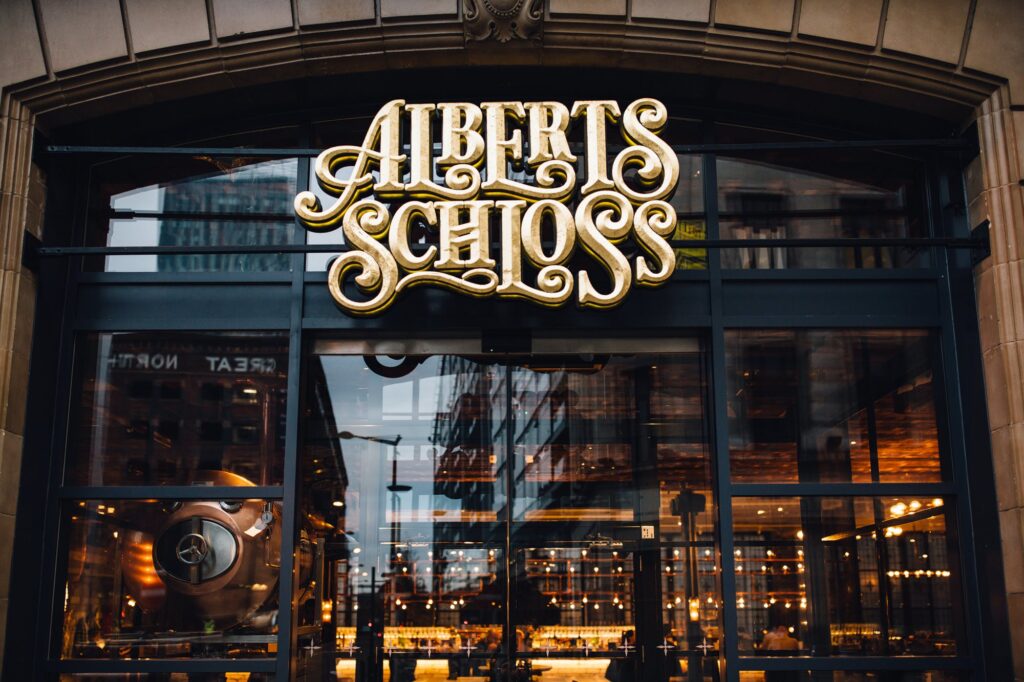 Albert's Schloss, Manchester's Bavarian-inspired beerhall and Alpine restaurant, opens a spinoff in Birmingham on Monday (6 December), in the city's Paradise Forum.
Billed as an 'escape from the modern world', the Schloss will offer live music and cabaret, a wide range of beers, wines and cocktails, and a menu of rib-sticking classics such as cheese fondue, schweinshaxe (pork knuckle) and various wursts. It will also serve breakfast at the weekend, with bread and pastries from an in-house bakery.
The Birmingham opening is the first of a planned national expansion for Albert's Schloss's Manchester-based operator Mission Mars, which secured a £10million investment earlier this year from the Business Growth Fund.
The six-year-old Manchester Schloss scores particularly well in the Harden's survey for its "vibrant and friendly" atmosphere, and guests at the new Brum venue should expect "loud fun – copious plates for tasty food – and great beer".