Here's our regular summary of what the national and local restaurant critics have been writing about in the week ending 3 July 2022.
*****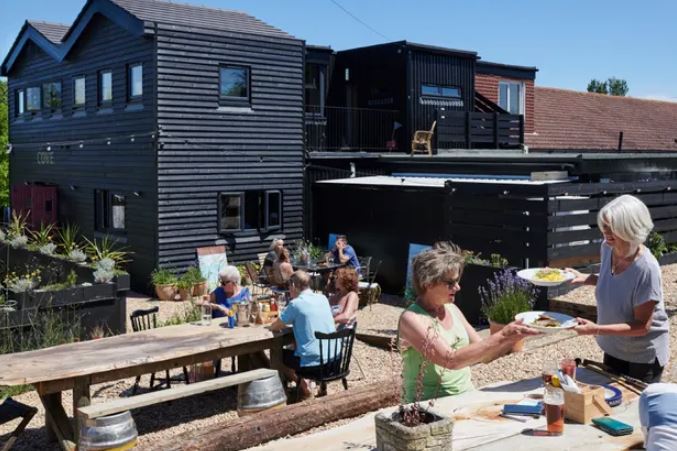 The Guardian
Grace Dent reviewed refurbished pub The Cove at Fairlight, near Hastings, which "closed in 2014 and sat about looking sad until Olivia Loveridge and Henry David took it on this spring and gave it new life".
The "wood-fronted pub is painted black, giving it the air of one of the 50 or so 16th-century net huts along the shingle beach", with "an ethereal, hand-painted" sign.
The menu is "small and ever-changing" with an "irresistable" claim of "local provenance". Grace went at 4pm on Sunday expecting to have afew small plates, but ended up eating a whole meal that was "a mountain of food and of a fabulous quality". The Cove "doesn't serve straightforward pub food – it is grown-up and clever – but neither does it alienate family groups".
The Cove is "trying to make the locals happy. It doesn't need to make waves nationally, but somehow I think it will".
*****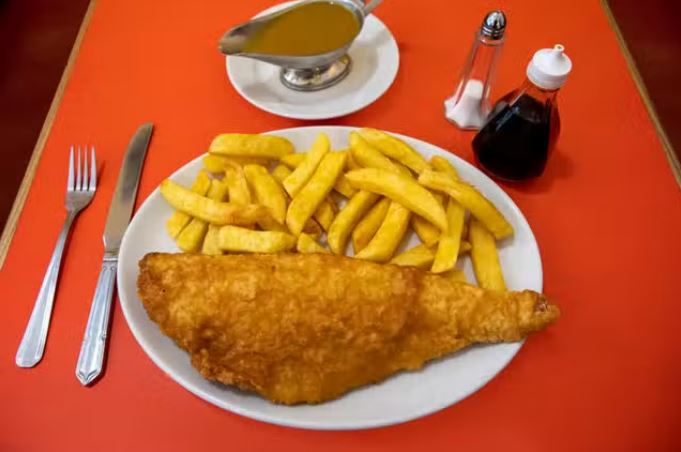 The Evening Standard
"Chippies might be in deep water but this old delight is still bubbling away."
Prompted by the news that several fish 'n' chip shops a week are closing, Jimi Famurewa revisited The Fryer's Delight, the "storied, 54-year-old fish and chip shop in Holborn" that's "an old favourite" (and somewhere he was proud to be recognised).
It's "an immaculately preserved time warp of chequerboard floor, red and teal formica and wood-panelling, soundtracked by the roiling spatter of the fryers".
"Time drifts on; the city changes all around us. And yet, happily, The Fryer's Delight is still just about bubbling away."
*****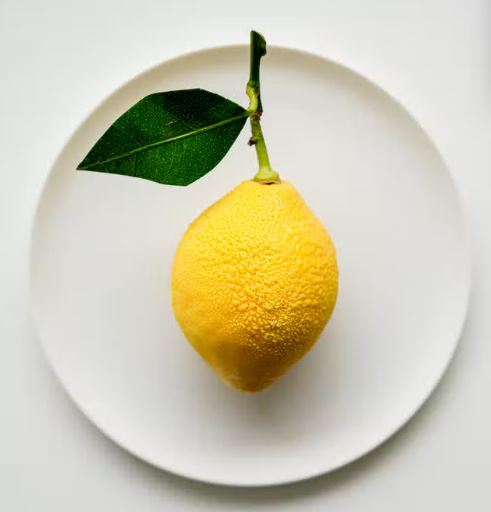 Also in The Standard, David Ellis reviewed the £135 dessert menu at Cédric Grolet at The Berkeley, which is a seven-course procession of baked and sweet goods, a "bona fide chef's table experience" full of "magic tricks" and ending with his own Proustian moment with a freshly baked madeleine.
"Tasting menus… are not my thing. This one is. Cedric is a sorcerer."
*****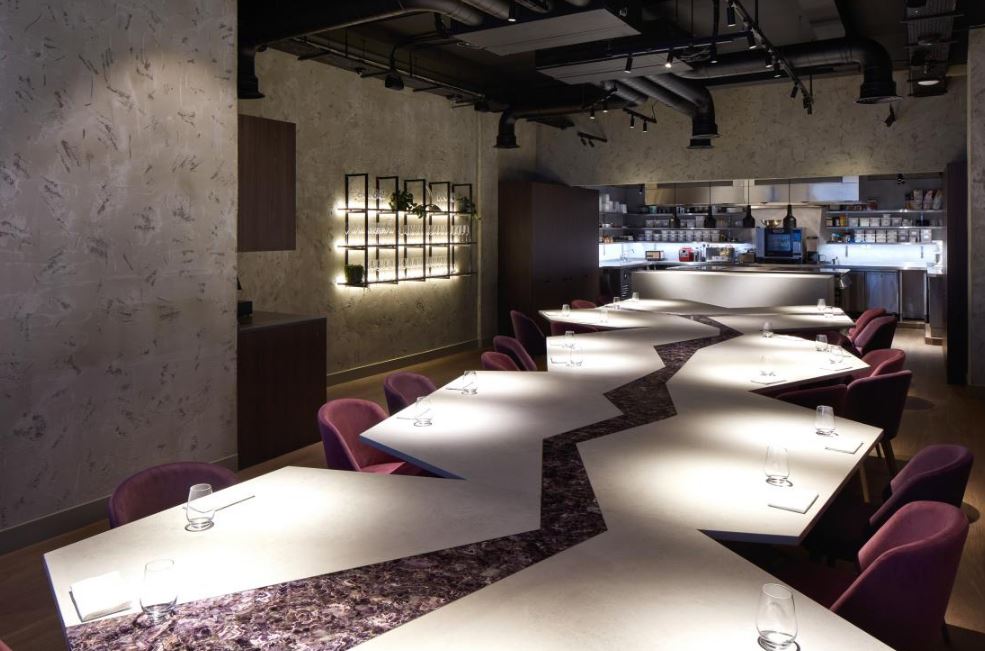 The Times
Giles Coren went to Amethyst in Mayfair for lunch; his booking coincided with the Restaurant magazine 50 best restaurants being announced on social media and the England v New Zealand cricket match, so he was little distracted (and left early to find a pub showing the cricket).
The restaurant, from Carlo Scotto (formerly of Xier) comprises a "single, 20-seater, zigzaggy dining table made of quartz and amethyst", serving a five-course tasting menu.
The meal is all "delicacy and dedication to detail", with every dish "belaboured intensively at the pass by Mr Scotto"; the black cod was "exemplary… and way better than the Nobu original". (27/30)
*****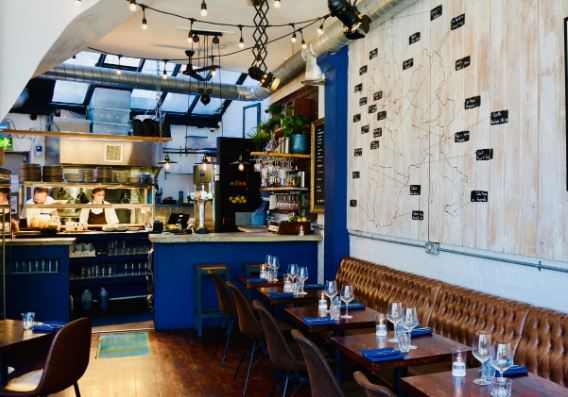 The Sunday Times
"Reading about how much it takes to launch a restaurant in 2022 is a sobering experience."
Marina O'Loughlin was in Bristol, at "lovely nouveau bistro" Caper & Cure, which made her muse on why exactly people would enter the restaurant trade now.
"It can't be dreams of Maseratis, minions and mansions: they must endure this unrelenting slog because — gasp — they want to. They want to feed people, give us interesting food in pleasing surroundings. Weird, huh?"
At Caper & Cure, they are "crafting immediately appealing menus". They are "clued up on ingredients and trends: it's no insular little local", and they "go above and beyond for their customers", both regulars and one-offs. The "Bristol heritage — and therefore national culinary heritage — is impeccable."
"Given the "what they do for us versus the rewards for them" ratio, these small, dedicated restaurants are treasures. We should totally treasure them accordingly."
*****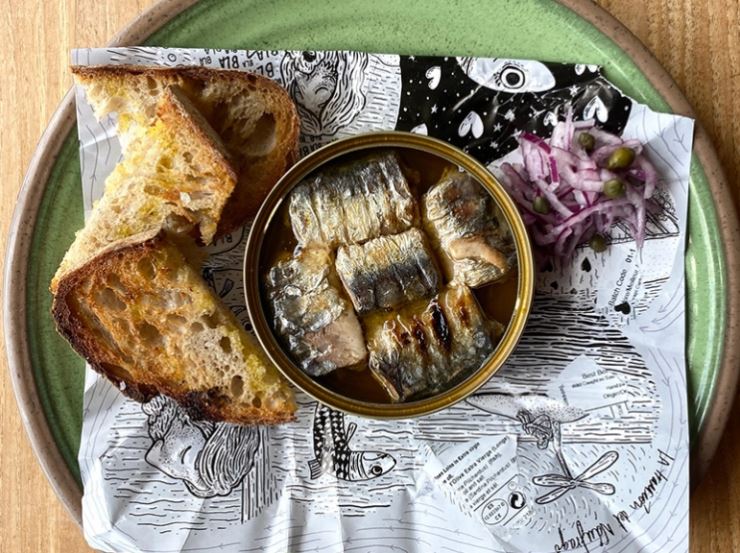 The Mail on Sunday
Tom Parker Bowles for YOU Magazine had lunch at Rockfish in Brixham, and wrote two paragraphs about the "splendid fish feast", but it wasn't an official review as he ate with co-owner Mitch Tonks.
Instead, he officially reviewed (another two paragraphs) The Wine Loft, "back up the Brixham hill, a mix of wine shop, delicatessen and restaurant", where the "mainly Iberian menu" features "some of the finest tinned seafood on earth" from Spain and Portugal.
"On this most glorious of summer days… there's nowhere I'd rather be."
*****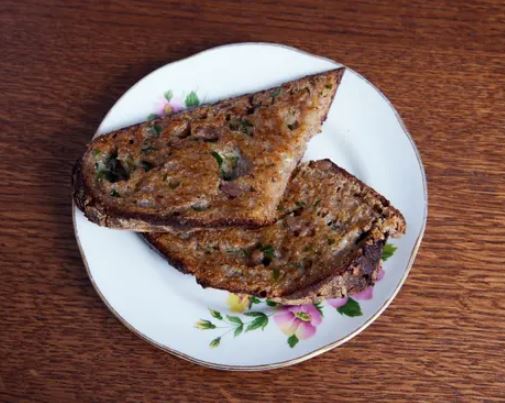 The Observer
Jay Rayner was in Dublin, and found the restaurant scene there to be "complicated".
"First, you might be able to choose where you're going, but your choices might end there. This is because tasting menus are so very much the thing right now."
Secondly, "you must plan ahead. A month out, almost everything was fully booked." Even two months in advance he was unable to secure a newly released booking at Chapter One: "they all went in 45 seconds."
He ended up with a booking at Note Dublin (26 Fenian Street, Dublin, notedublin.com), a "vibrant and eclectic wine bar where most of the cooking is both bold and satisfying" – and no tasting menu.
"As ever in Dublin, be prepared for your eyes to water, and your wallet to clench, courtesy of punishing taxes." The "sell-a-kidney pricing" and occasional lapses in service were "creaky bits of the experience", but Jay "still very much liked Note. It has a bright-eyed enthusiasm that is infectious. They want you to have a good time. As a result, we did."
*****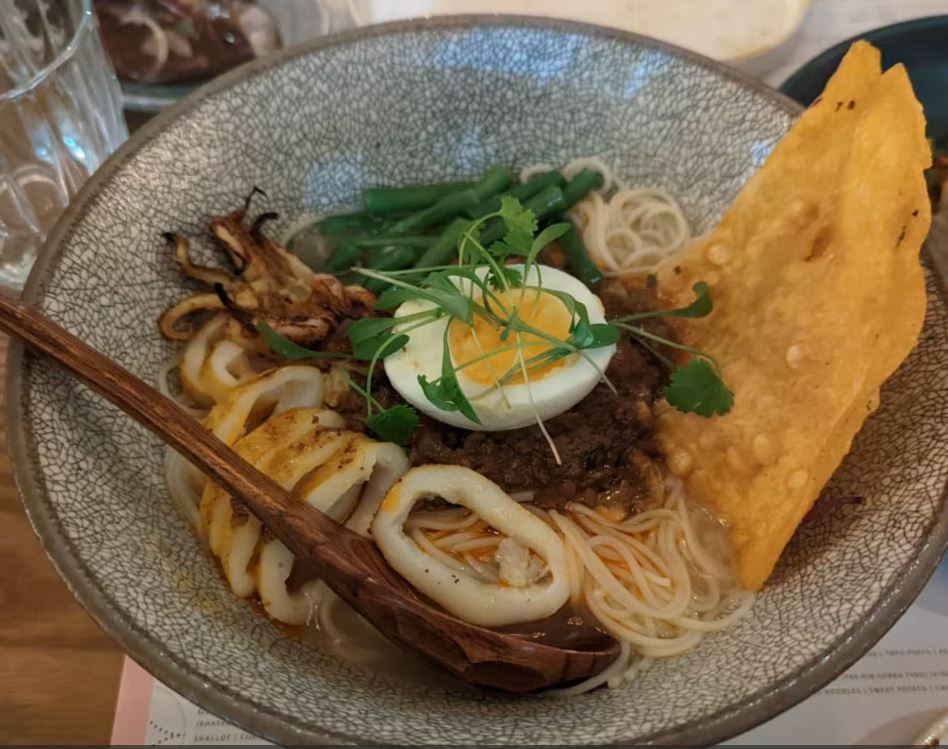 The Independent
Emma Henderson reviewed Lahpet in its new Covent Garden location: it's "bigger and brighter than ever before" and "was nothing short of buzzing".
She'd eaten in the original "very small industrial unit in London Fields" and also in the "newer and bigger Shoreditch site" and from a "dine-at-home box" during the pandemic ("That's commitment. But it was worth it.")
"The interiors are insta chic: draping faux greenery from the ceiling, dangling rose Tom Dixon-esque pendants hanging overhead, plenty of concrete terrazzo style flooring and a large open bar."
Burmese food has "fermentation, the sourness, the crunch, the texture". The "menu has expanded" although "the favourites are still there". The tealeaf salad is "a wild ride you cannot deny your mouth".
*****
Also in The Indy, Kate Ng reviewed The LaLee at The Cadogan, and found it to be "a slightly confusing place". (She was also annoyed that a booking there didn't give her access to the hotel's private park.)
She liked the "charm-your-socks-off waiter" and knock-your-socks-off cocktails, and the starters were "easy to eat crowd pleasers"; the "tableside theatre with the Caesar salad" was enjoyable too ("a delight to watch and eat"). "Teeny-tiny" lamb chops were a "let down", though.
"All in all, The Lalee is a perfectly pleasant place to be if you're passing through the area and have got some of that sweet tourist dollar to spend."
And also…
In the Financial Times, a review of the "new taste of Honey & Co in Bloomsbury" as the "much-loved Middle Eastern restaurant arrives on Lamb's Conduit Street, joining the neighbourhood's host of culinary institutions".
*****
In The Scotsman, Rosalind Erskine reviewed The Station Hotel at Rothes, "a small town close to the Glen Grant distillery" in Speyside. After 10 years standing empty, " local couple Richard and Heather Forsyth", reopened the hotel "as the luxury digs it is now".
The Pagodas restaurant "served good pub grub" originally, but since Covid has offered a ten-course tasting menu of "creative, delicious dishes" with whisky pairings.
"You can tell the care taken with each dish's creation and presentation and, with this menu, it won't be a surprise to see this hotel restaurant getting the acclaim and accolades it deserves."
*****
Bristol Post noted Marina O'Loughlin's "rave review" of Caper & Cure, which came just days after a review from Tim Hayward in The FT.
*****