Here's our regular round-up of what the nation's restaurant critics were writing about in the week up to 2 April 2023.
*****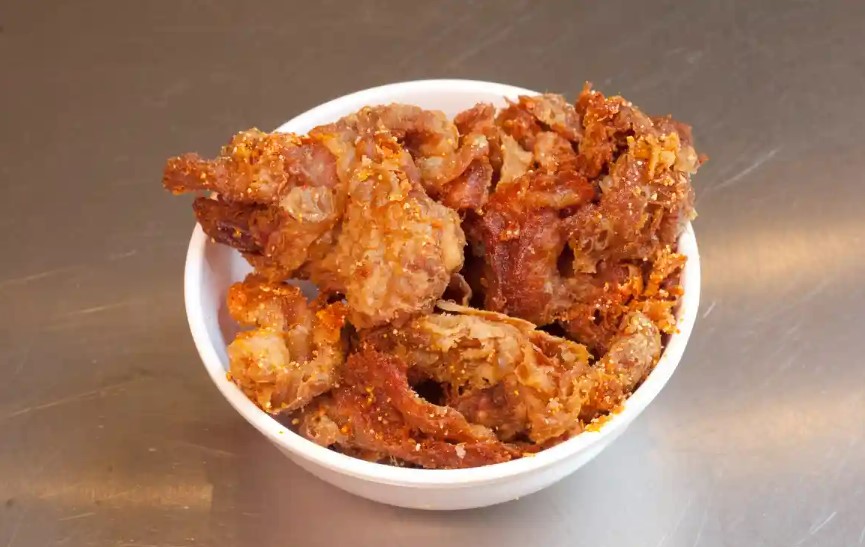 The Observer
"Wave after wave of sweet and fiery and sour crashes on the wilder shores of your tongue."
Jay Rayner dived into the "neon-bright Bangkok flavours" at Speedboat Bar, on the Chinatown-fringe site which formerly housed Xu – "one of the most beautiful" restaurants in the city. "Now it's one of the most dynamic", in its own stripped-back way, "just as clever and just as beguiling an exercise in restaurant stage-setting as its previous incarnation".
"Both involved the Sethi brothers' company JKS Restaurants", which helps explain a few things; chef Luke Farrell first worked with the team on Plaza Khao Gaeng.
While "obviously huge fun", the spice and atmosphere can "become a little relentless", but "the style is completely irresistible".
"Restaurants created by British chefs with a deep fascination with Thai traditions… are not a replacement for restaurants" but, as Jay says, "big cities have space for many things".
*****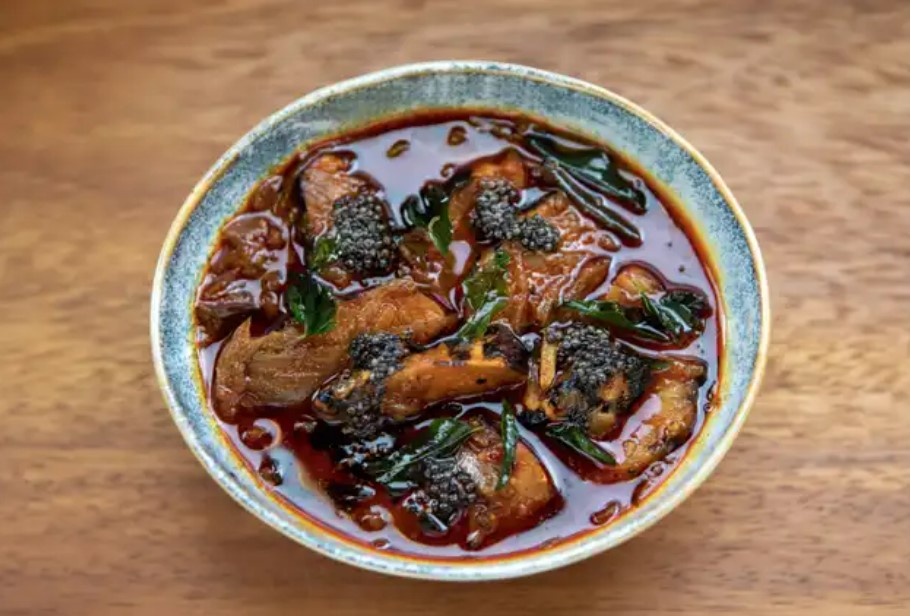 The Evening Standard
Jimi Famurewa discovered a "buzzy, tropical playground" at Rambutan, the "long-simmering first restaurant from Sri Lankan-British chef and cookbook author Cynthia Shanmugalingam", recently landed at Borough Market.
Rambutan's "cool adventurousness and nuanced cultural expression" served up an "affecting mix of familiarity and surprise; of likeable, easy charm and pummelling, spice-forward boldness", with curry "at the pulsing heart of what Rambutan is all about".
A "pretty unforgettable, palate-rattling trip".
*****
Also in The Standard, a round-up of London's best Persian restaurants, and news that a former P.Franco manager has launched a crowdfund to help reopen the beloved east London wine bar (unaffiliated to the original business).
*****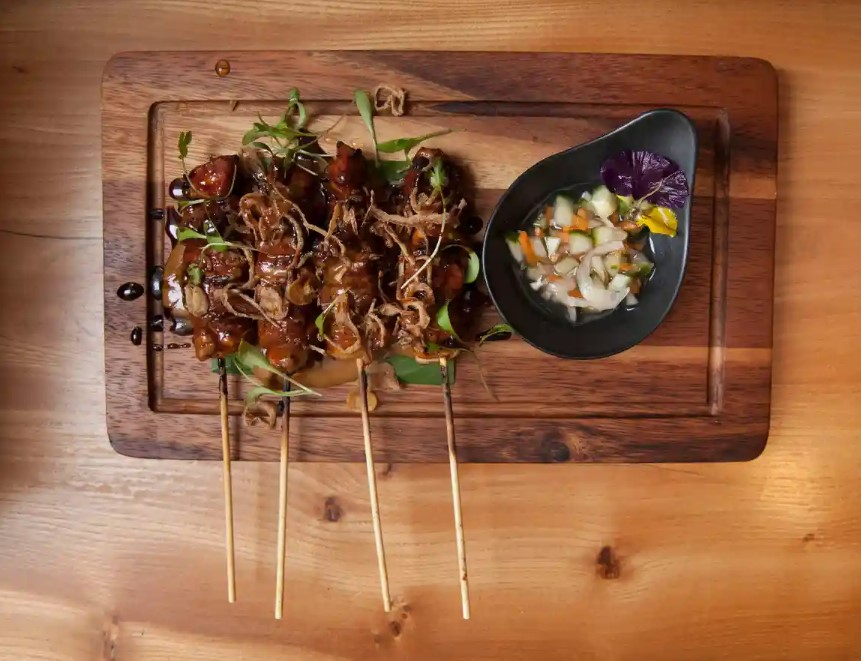 The Guardian
Grace Dent was in the "freshly burrowed concrete and steel crevice just off Regent Street" that is St James's Market ("absolutely nobody's favourite place to dine out") at Toba, "a new Indonesian restaurant by Pino Edward Sinaga… serving food inspired by his late mother", following a "hugely successful" Camden Market stall, Pino's Warung.
Dining here is "more chic than eating standing up in Camden Market"; inside it's "slick" with "smartly dressed staff", but the "very decent" food is not the "afterthought" you might expect. The cuisine, with its "complex sweet, sour, chunky and silky sambals" is definitely one best left to the experts.
"St James's Market may be soulless, but places like Toba and its neighbour Fallow keep dragging me back for the dependably good food."
*****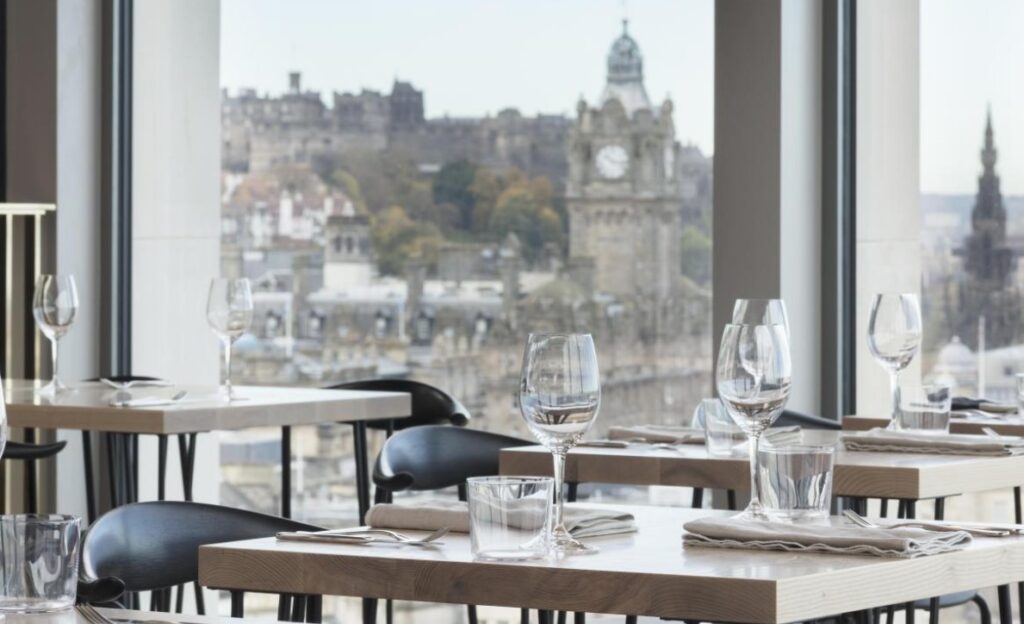 The Times
Chitra Ramaswamy reckons she and her "beloved" had "one of the best tables in Scotland. No, Europe" at her meal at The Lookout, "in a glass cube perched atop the bracing summit of Calton Hill… 103m above sea level" overlooking Edinburgh.
There was even a dish to match the view, which is largely unexpected of British restaurants with views; the starter of parsnip velouté on the lunch tasting menu was "outstanding" – and "proof that sometimes calling a dish single-note is the highest compliment".
Sadly, the "magical start soon goes downhill", not least because the prices were "as high as the precipitous outlooks". The three-course lunch, in which the mains were "very small indeed" (and featured a repeat of that velouté), came out at over £140 for two, and left the pair hungry by 6pm.
The Lookout "has everything going for it: fabulous taste, music, service and ingredients in a world-class setting" but it is "simply too expensive for what you get". (24/30)
*****
And also…
In The Scotsman, Gaby Soutar checked out the new East Linton branch of Bostock, the North Berwick bakery; this branch, an open-plan former car showroom, has seats outside and in, and is already proving popular with cyclists. Her advice is to hurry: the "best-selling almond croissants, namesake bostocks and pasteis de nata were long gone and it was barely noon".
*****
In the FT Magazine, Tim Hayward reviewed Socca, "a French-Med bistro of overwhelming excellence"; "Samyukta Nair and Claude Bosi have teamed up, and the result is intense".
*****
Manchester Evening News listed what they believe to be the 50 best pubs in Greater Manchester, and revealed that the San Carlo in Alderley Edge that's replacing Gino D'Acampo's Luciano has been delayed as the owners have decided on a £2m remodel.
*****