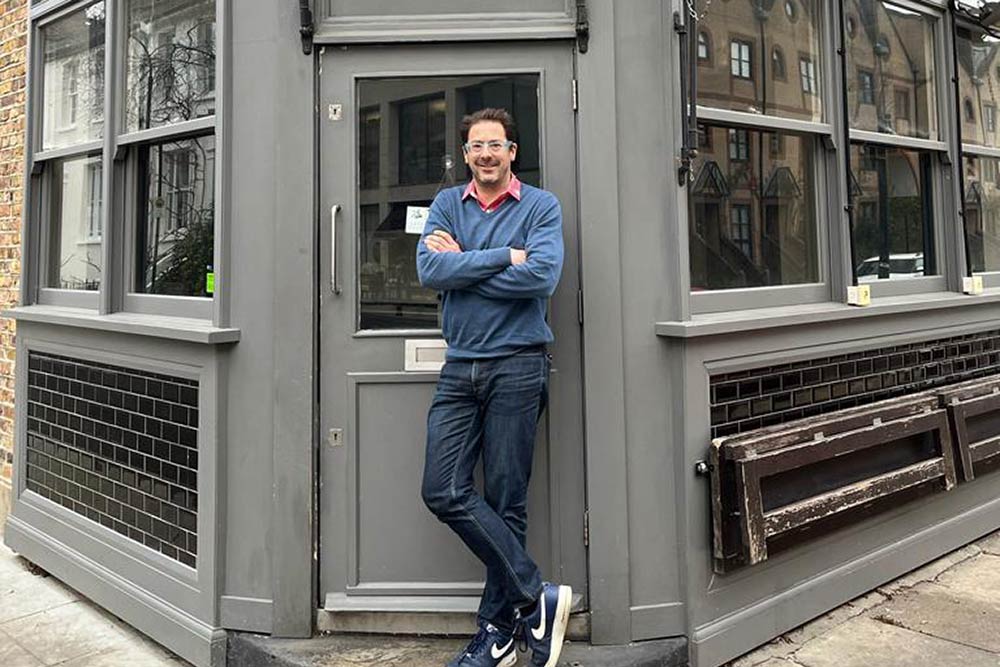 West London restaurateur Sam Harrison is opening a café just a few doors from his smart Hammersmith flagship, Sam's Riverside, which overlooks the Thames.
Sam's Kitchen, which launches in April, has taken over what used to be Café Plum in Crisp Street, and is described by Sam as "the perfect little local corner café", serving breakfast, brunch and lunch.
It will offer a classic full English breakfast and all-day breakfast buns as well as more contemporary choices such as thyme-roasted beetroot with halloumi and za'atar on sourdough with goat's cheese, crushed nuts, pickled red onion, roasted garlic confit and poached eggs.
Have previously owned restaurants in Chiswick and Balham, Sam opened Sam's Riverside in 2019, followed by Sam's Larder in Turnham Green last year. This summer, his restaurant/café/deli Sam's Waterside will open at the new Brentford Project development, a mile or so up-river opposite Kew Gardens.