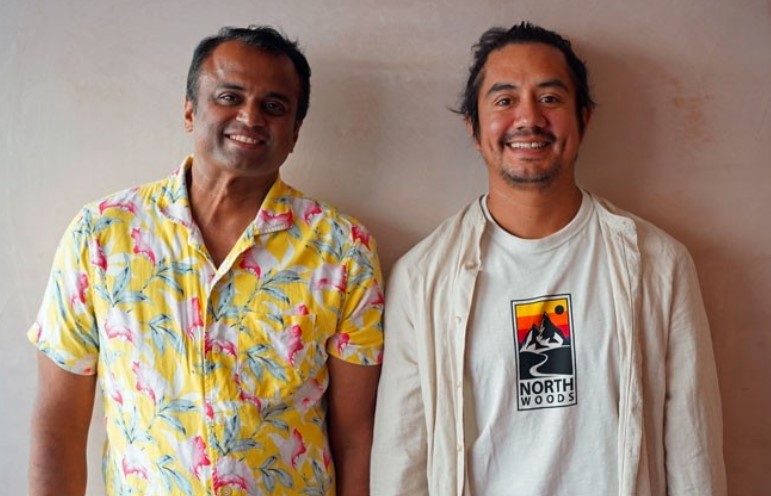 A pair of Brighton-based chefs with origins on different continents will this month launch a small restaurant that explores the Columbian exchange of spices and flavours between the 'Old World' of Europe and Asia and the 'New World' of the Americas.
Kanthi Kiran Thamma (left in photo) from Hyderabad in south India and Diego Ricaurte (right) from Ecuador met while working together at the south coast city's Chilli Pickle several years ago. Between them, they have also worked in well-known Brighton venues the Curry Leaf Cafe and Easy Tiger.
The pair will cook in an open kitchen at Palmito, an informal 20-seater former snack bar on Western Road near the Brighton-Hove border, whose small scale will allow plenty of opportunity for the chefs to explain dishes to customers. Much of the cooking will be done over charcoal.
Kanthi said: "Our dishes will not be traditional interpretations, they will be creative and eclectic. The history of spices has always fascinated us: how they started in India, came to Spain and Portugal and then went on to Latin America.
"We are also interested in the return journey. Indian cuisine has been influenced by European cuisine in dishes such as vindaloo. And we will also influence the influence of the Middle East on Indian cuisine."