Here's our regular round-up of what the nation's restaurant critics were writing about up to 17th September 2023.
*****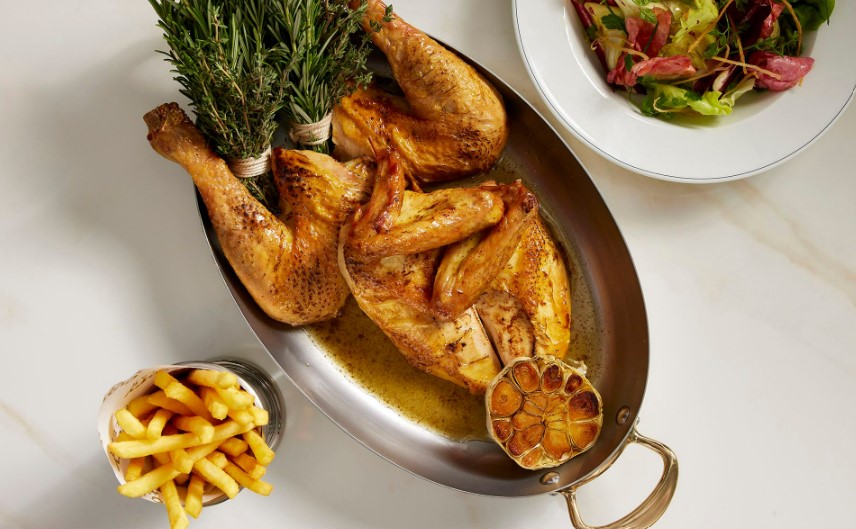 The Telegraph
William Sitwell enjoyed a "lunch of great confidence" at Story Cellar, the newly opened Covent Garden spot from Tom Sellers, whose Tower Bridge place Restaurant Story is closed for a major refurb, so he has "opened not one but two new places: one in Mayfair called Dovetale" and this one in Neal's Yard, a "distinctly posh incursion into this part of London".
The premise is "cosy upmarket dining with chic tables and a kitchen counter", the menu "distinctly Parisian" and packed with "accomplishments", from "pleasurably crusty" baguette to "gloriously inelegant" snail bolognaise on toast, "rich and gorgeous… doubtless slow-cooked for hours". (****)
*****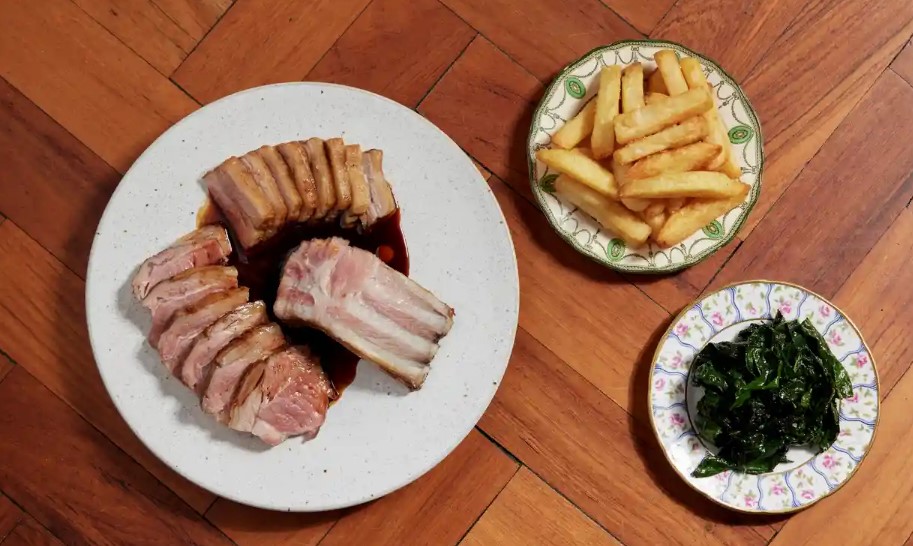 The Observer
"A great place to eat."
In Manchester, Jay Rayner visited The Edinburgh Castle – "a handsome lump of redbrick that has stood on its corner of Blossom Street since 1811, though not always with anyone in it" – in Ancoats, "a fast-developing district of boozy and edible promise".
The "the upstairs dining room has parquet floors, comfortable midcentury modern tan leather chairs and a kitchen with principles" (which include a pepper ban "because pepper does not grow in the UK").
The menu from ex-Berber & Q and Manteca chef Shaun Moffat has "touches of pronounced Northern-ness". "There's a deftness, solidity and wit to the cooking, utilising ingredients of quality. The service is sometimes chaotic but… always enthusiastic."
*****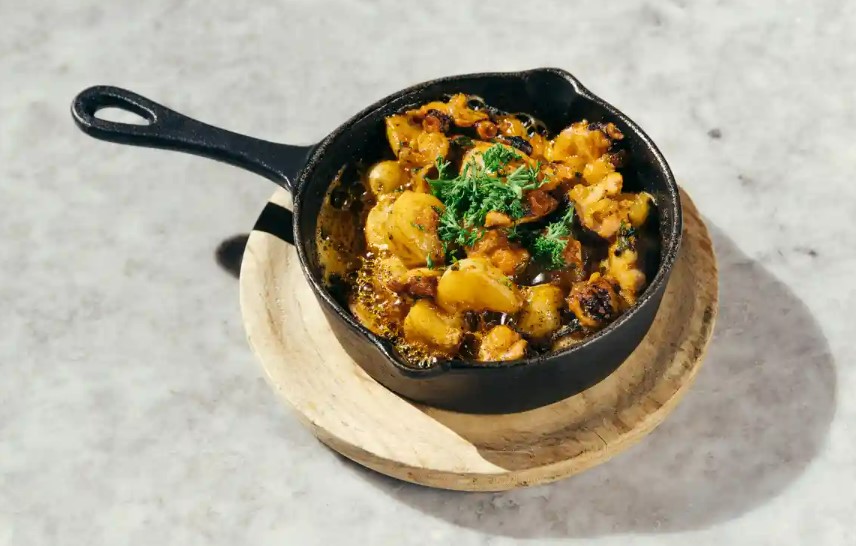 The Guardian
Grace Dent was in Edinburgh at Cadiz, an "elegant dining room close to… [the] Royal Mile that serves Scottish seafood in a Spanish way".
Overall, Grace found lunch an "oddly un-Spanish experience" – "much of the wine list is French", paella "is served only on Sundays" and the desserts failed to offer up the burnt Basque cheesecake she was after. The "small plates (don't call them tapas) side of the menu is similarly so French-Scottish that they should have called the place The Auld Alliance".
"On leaving the rather sedate, fur-coat-no-knickers Cadiz, we wandered down the back stairs and through its cheap-and-cheerful sister restaurant, Cafe Andaluz, which is unashamedly, noisily old-school Spanish… next time we eat downstairs."
*****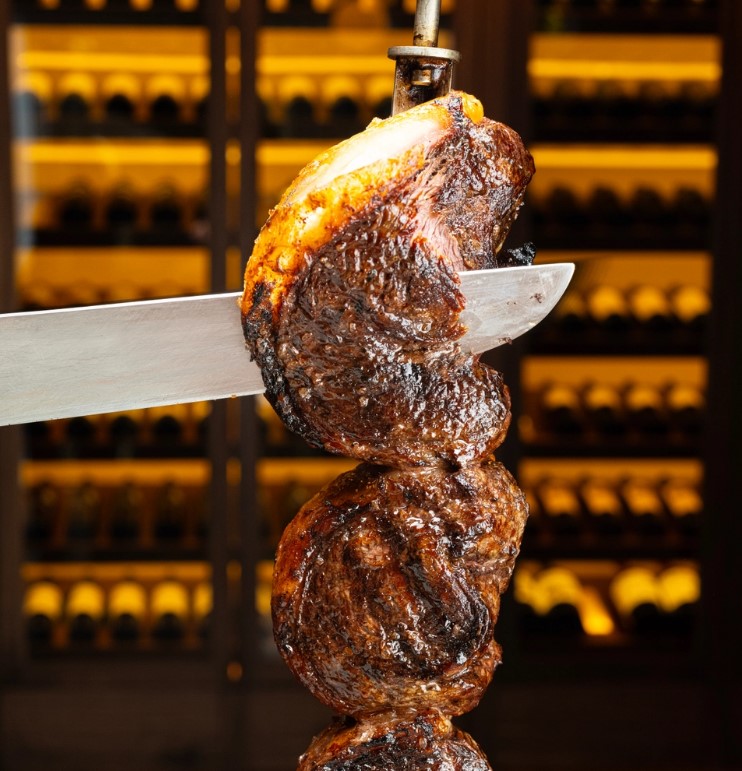 The Evening Standard
"A palpable passion project and a finely-honed reflection of what happens when you do your 10,000 hours in London's sweltering street food trenches."
Jimi Famurewa reviewed the newly opened Fazenda in Bishopsgate, the "first London outpost of the hit northern" South American grill chain with a "signature, all-you-can-eat barbecue offering" (as well as many other concepts that were explained at length by the staff).
It's "a little like a Harvester and a branch of Gaucho had a lightly confounding, glossy baby", along with the "charms and challenges" of any offspring.
The cuts of meat wielded by the "skewer-wielding passadors" are "characterised by luscious, high-grade flavour, careful seasoning, and adroitly applied char". Veggies and desserts were equally well received, although the 'salad bar' and a la carte section weren't so successful.
"Fazenda is keenly run, occasionally fantastic and already seems to have lured in the power lunching, City clientele it is clearly aimed at."
*****
Also in The Standard, news of Akara, opening in Borough Yards this October, from the team behind Akoko, and also news that popular Peckham spot Mambow is to open a branch in Clapton.
*****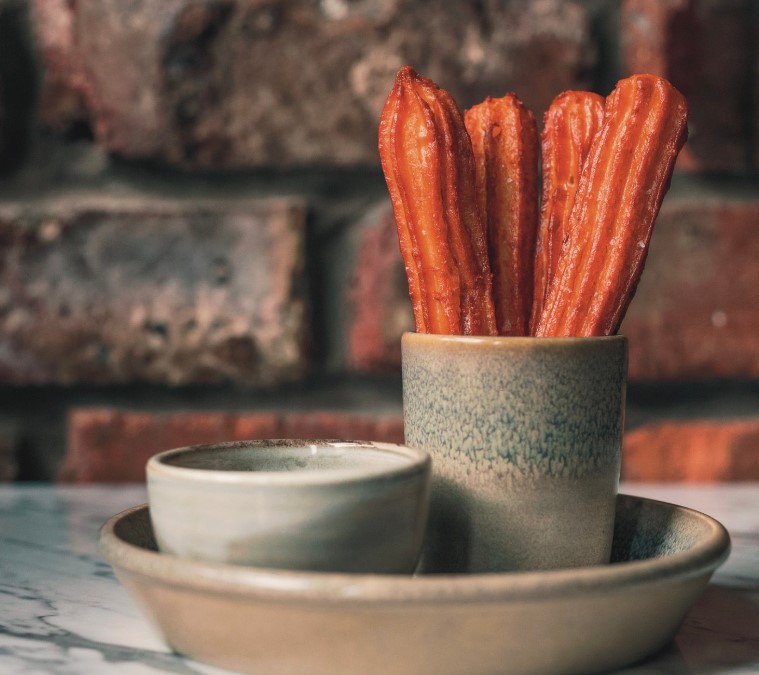 The Times
In Glasgow, Claire Sawers visited The Loveable Rogue with her toddler, lured by the appealing "prospect of posh food in a child-friendly environment" after a summer of al fresco picnics.
Their social media promises "tasty scran no fuss", and "sure enough we find easy-going pub vibes" (day-drinking encouraged) and a "mix of elegant fine dining and smart pub grub" on the menu.
A (very) late lunch booking ensured "no whiff of a hurry" from waiting staff who provided "attentive service" to her and her toddler; not all dishes were perfect, but they managed both dessert and a hot drink, so it was chalked up as a winner. (23/30)
*****
The Scotsman
Rosalind Erskine visited Gloriosa in Glasgow, finding it "a calm location for a light lunch in the city's west end". Chef Rosie Healey "worked with Yotam Ottolenghi before returning to open Alchemilla in 2016 with her business partner Fergus McVicar"; after another stint in London, she returned to quietly open this place in "late 2019".
The menu "heavily features vegetables but there's also pastas and fish and meat"; "excellent, seasonal food… The fanfare may have moved on, but the quality and passion is here to stay". (16/20)
*****
Gaby Soutar visited the Edinburgh branch of Island Poke that opened earlier in the year, and found it a "pretty enjoyable" alternative to burgers. (13/20)
*****
And also…
In The FT's How to Spend it, Ajesh Patalay had a sneak peek at The Cocochine, a new Mayfair spot opening in October with Larry Jayasekara (ex-Petrus) in charge.
Also in The FT, Tim Hayward's restaurant review was of Merkato, from which "the Michelin crowd could learn a lot"; "an off-the-clock catch-up at an Ethiopian and Eritrean BYOB became one of my summer highlights".
*****
Manchester Evening News took a peek inside the "huge waterside food hall that's set to transform Salford Quays into a foodie paradise". "The £3.5m Central Bay development at Salford Quays houses a 20-kitchen food hall, shipping container kitchens, a bar and a waterside terrace overlooking The Lowry and Old Trafford."
*****