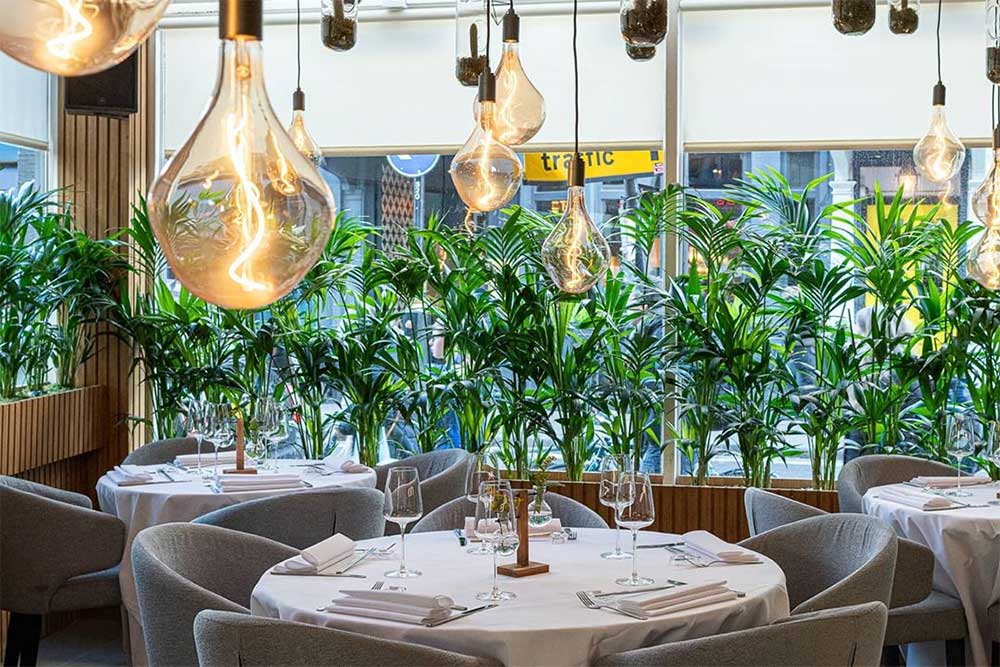 Victor Garvey's highly rated Californian-style restaurant SOLA has closed for two months while builders transform the interior, doubling its capacity.
The four-year-old venue in Dean Street, Soho – hailed in the 2023 Harden's guide as "one of London's finest gastronomic experiences" – is scheduled to reopen "in time for Thanksgiving", which falls on Friday 24 November.
The refurb will provide a lower-ground-floor lounge area where guests will begin their meal with cocktails and canapés before moving upstairs to the main dining room, where capacity will be boosted from 24 to 32. There will also be an 18-seater private dining room, and a new open-service kitchen.
Victor says: "I'm stoked that the team will now have a much bigger kitchen, as well as a prep kitchen downstairs, in which to experiment, innovate and of course execute the very high standard of food we've become known for.
"To be honest, it's amazing that we've achieved everything we have to date in the limited kitchen space available to us. With so much more room to work in and even better equipment, we can really push things towards attaining the kind of standard we want to and that I know the team is capable of. I truly think we can make SOLA a world-class dining destination."
During the closure, SOLA's kitchen team will be cooking on various dates at Carousel, the Fitzrovia restaurant and events space renowned for its ever-changing roster of chef residencies. Menus and booking details are still to be confirmed.
The SOLA refurb has the support of landlord Soho Estates, whose managing director John James says: "Soho Estates has always championed the neighbourhood's unique, independent businesses, and we are particularly committed to the ongoing, post-pandemic recovery of Soho's hospitality sector. We believe that Soho is London's greatest gastronomic destination, with many of the capital's best restaurants calling it home, and we also believe that Victor's ambitious plans for SOLA will contribute to this, which is why Soho Estates is supporting this transformation."