Our weekly summary of what the national and local restaurant critics were writing about in the week ending 9 October 2022.
*****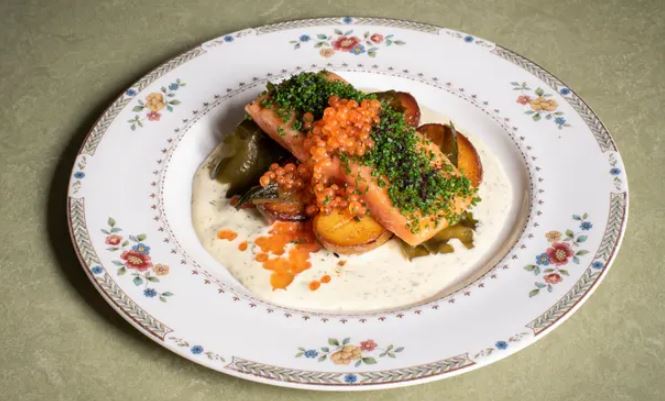 The Observer
Jay Rayner was in Deal at the very edge of Kent, where he tasted dishes once only available to the "hottest, most thrilling A-list" patrons of The Chiltern Firehouse, where "tables were apparently so difficult to nab even the waiting list had a waiting list" back in 2013.
Nuno Mendes, formerly of the Firehouse (and now Lisboeta), is executive chef of The Rose in Deal, a "shabby-chic pub" with a "relaxed dining room" and a "gentle parade of impressive cooking" that's "achingly pretty" with "the fat Mendes thumbprints… all over it".
One of the more iconic Firehouse dishes that has made it onto the menu here is the "icing sugar-dusted crab doughnut". ("Pinterest is stuffed full of artfully lit pictures of it.") It's £6, and "in reality, it's less a luxe homage to a Krispy Kreme than simply a tiny glazed bun" that's also "utterly delightful".
Don't go with plans for later, though: service is "delightfully warm, touchingly solicitous and completely all over the place".
*****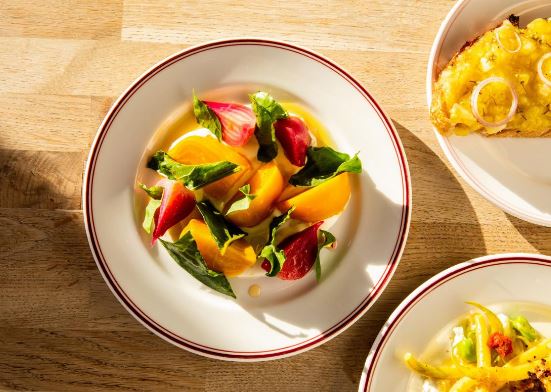 The Sunday Times
In Manchester, on the "the New Islington canalside" where "an outdoor table offers as much a show as dinner," Marina O'Loughlin tried out newcomer Flawd, another "natural-wines-small-plates" (with uncomfortable wooden stools) like Bottle & Rye, but it's "no bandwagon-jumper".
The "trio behind it – chef Joseph Otway, with partners Richard Cossins and Daniel Craig Martin" have a combined CV of restaurants "to make any serious restaurant fan break out in full-body goosebumps".
"The cooking at Flawd is something else — especially given it's whisked up on little more than a panini press."
The key seems to be "superb ingredients" dealt with in a simple way; "this isn't food for Instagram, or star-collectors (though in terms of quality it's right up there), or for opulence fetishists," and "there's not a single bum note".
"My weakness is great food served by wonderful people and Flawd is all that and more."
*****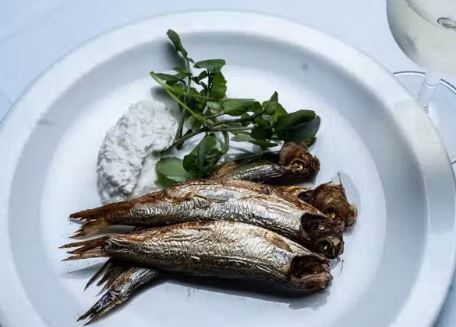 The Evening Standard
"The next time someone asks me if the place is as good as it always used to be, I'll have to shake my head softly. No, I'll say. Much better."
A few weeks on from his moving tribute to the late Andrew Edmunds, David Ellis visited the restaurateur's eponymous Soho restaurant, with its "famously cramped" ground floor and "reputation for being romantic".
"Though the place has more-or-less been fully booked for 37 years and counting, food often goes unmentioned. But given the last couple of trips, and particularly at last week's meal, it shouldn't be."
"It really was one of the great lunches… revelatory."
*****
Also in The Standard, news that the founder of HospoDemo, has named a date (November 7, 10am in Parliament Square) for the return of the "organised demonstrations on behalf of the restaurant, pub and bar industry".
The event will "see those attending call on the government for three things. The first is a VAT reduction to 10 per cent on all sales, including alcohol. Secondly, the protest hopes for a business rates holiday or reduction, and lastly it calls for a visa scheme to be put in place to more easily allow those overseas to work in hospitality here".
*****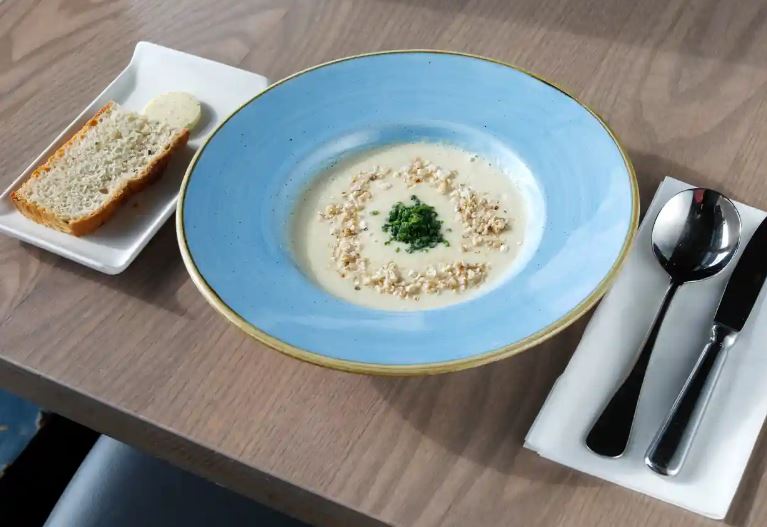 The Guardian
"An affable way to spend time on a cold, rain-battered day with a bowl of fancy cullen skink."
Grace Dent was on the "spellbindingly gorgeous" Aberdeenshire coast, and tried out the "coastal dining experience" (and "posh fish and chips") at The Silver Darling, "right on Pocra Quay, inside the old customs house".
Herring (the eponymous 'silver darling') makes a brief appearance on a fish-centred menu that delivers a pleasant meal, but really The Silver Darling is all about the view; "if you're not bothered about seeing the sea, however, there is more exciting cooking happening inland at Café 52, which I swear by".
*****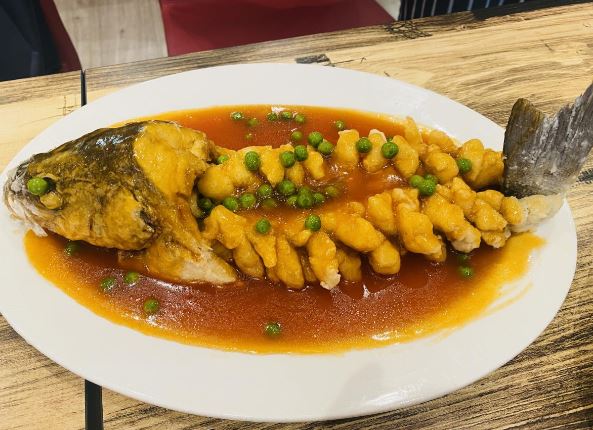 The Times
"My undertaking to review relatively inexpensive restaurants for the duration of the cost-of-living crisis has led to a sharp drop-off in texts and emails from friends suggesting lunch."
Giles Coren has also been able to identify which of his friends actually read his column, as those who are suggesting restaurant to him clearly are not.
A friend suggested that relative newcomer My Old China in Acton might fit the budget, so he headed there; it's not "much from the outside but big and breezy and full of light and colour inside". The menu is a "big, laminated, two-sided Chinatown-style affair" and there's a chef for side, one cooking Cantonese and the other cooking Sichuan.
Starters – all classic, traditional dishes – "occupy, in execution, the top end of the scale for this sort of caper, provide the basic Royal China flawlessness," but "it was the Sichuan dishes that stood out".
My Old China isn't "a budget Chinese" but it was within budget at £95 for three. (24/30)
*****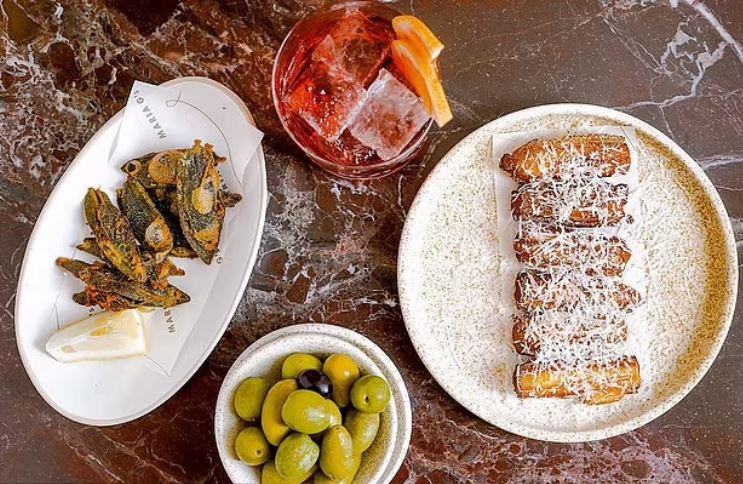 The Mail on Sunday
"As lustily native as a Sophia Loren wink."
Tom Parker Bowles has been quiet recently (something to do with his mum becoming Queen Consort, we imagine?) but popped back into the papers this week in a joint article with wine buff Charlotte Kristensen.
Tom reviewed Maria G's, the "Italian-inspired" newcomer that is "chef Robin Gill's first foray north of the river", a "lush, lovely Italian oasis" set in "the sterile, anodyne surroundings of those deluxe flats" at the far end of Warwick Road, and "not exactly easy to locate".
"The restaurant is only a few months old, but the kitchen has hit its stride."
*****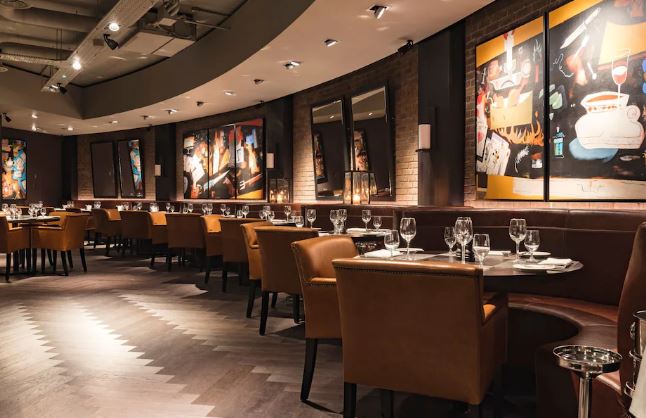 The Telegraph
In Leeds, William Sitwell visited Dakota Grill, part of a national chain under the eye of Craig Rogan (son of L'Enclume's Simon).
Inside, it's "red brick walls with modern art and mirrors and the lights turned down low", there's "charming, calming service," and the menu offers up "crowd-pleasing starters" and "exemplary" steaks.
"A couple of small slaps round the chops, but the lad Craig has made a fine debut."
*****
And also…
In The Scotsman, Rosalind Erskine reviewed the family-run Isle of Skye hotel Kinloch Lodge, which turns 50 this year (there's a coffee table / recipe book being published to celebrate). The "comfortable, cosy and luxurious" hotel's restaurant is "an ideal abode for enjoying not just Skye's sights but also its produce".
*****
In the FT Magazine, Tim Hayward FT explored "gimmick-free magic with the wizard of The Walnut Tree"; "this Welsh wonder has been essential since the 1960s and just gets better with age".
 *****