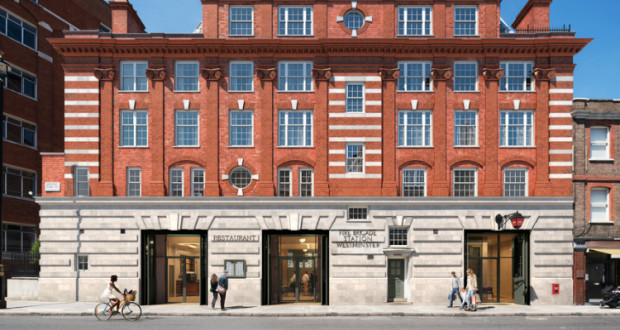 Indian restaurant Mathura in the Old Westminster Fire Station reopens today (11 October) under a new name as Yaatra –  less than a year after its launch. The venue in Greycoat Place served its final meals as Mathura on Saturday night.
Mathura was billed as high-profile chef Atul Kochhar's most ambitious venture yet when it opened last October in the listed Edwardian building. He is said to be no longer involved with Yaatra, meaning 'journey' in Hindi.
A spokesman said the menu would reflect travel through the different regions of India, with the addition of Indochinese elements. The kitchen team and decor are unchanged. The re-brand has not been publicised beyond an email sent to registered diners.