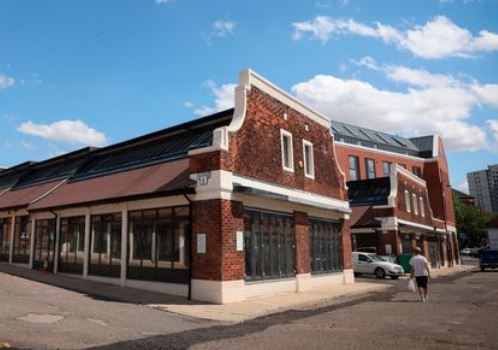 A new street-food venue hosting a rotating line-up of vendors using locally sourced ingredients has opened in Nottingham's 'Creative Quarter'. Bustler Market can accommodate 250 diners inside with another 100 outside, and follows its debut as a monthly event in Derby.
Set in newly renovated Avenue E of Sneinton Market Avenues, the Nottingham venue operates Thursday-Sunday every week. Managing director Olivia Pritchard said Bustler was committed to "keeping it local" and sustainable, with recycled glasses and packaging to reduce its carbon footprint.
"Opting for ethical and greener working practices is something we believe is so important. When choosing our vendors, we've taken that into consideration and have accounted for all dietary requirements, with vegan, vegetarian and gluten-free options from at least one of our food stalls available each week."
Opening week vendors Prad Thai, Yard Birds, Kebab Cartel, Elcapos and Bournville waffle were backed up with organic wines from Sustainable Wine Solutions, craft beers from local breweries Neon Raptor, Black Iris and Totally Brewed, and a range of cocktail options. There is also a roster of musicians and DJs providing entertainment into the night.