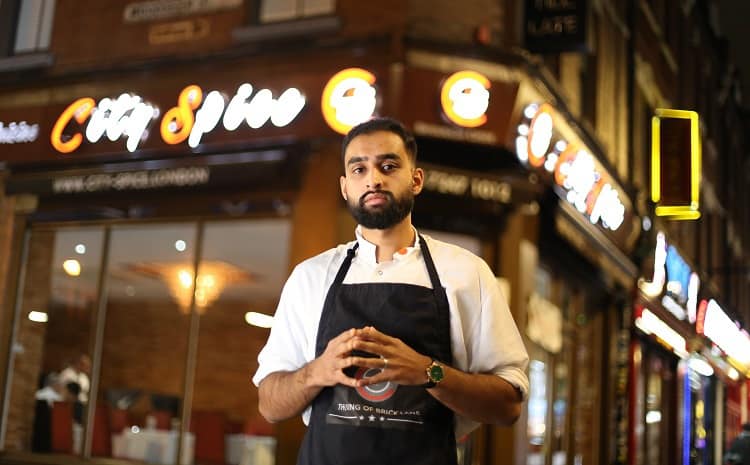 Chef Niaz Caan has opened his first restaurant as patron at the age of 23 – at the Lyceum Theatre in the heart of the West End. The 120-capacity Paro is inspired by the cuisine of Calcutta and West Bengal.
Niaz began his working life in Brick Lane at 14, where he rose to become executive chef at City Spice. He has also published a Vegan – An Indian Cookbook.
The menu at Paro features small and sharing plates, with highlights including slow-roasted lamb shanks with saffron, charred garlic and coriander; bally black dahl with slow-cooked black lentils and grandmother's spice mix; toddy shop tiger prawns.
Paro is open on a soft-launch basis with 50% off food until mid September.