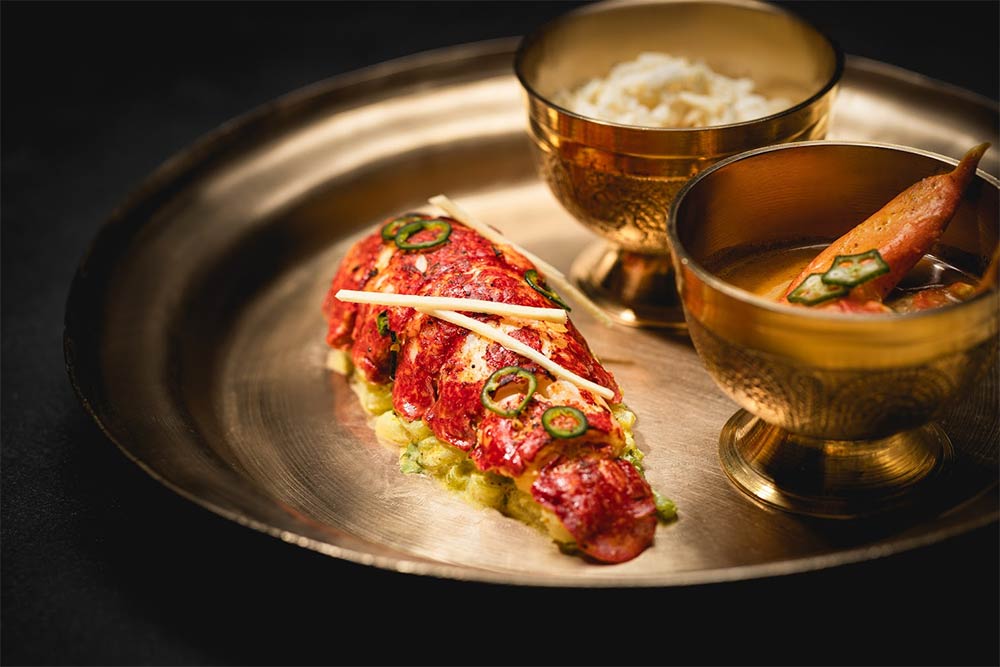 The Gurkhas, a new restaurant serving an "elevated" take on traditional Nepalese cooking, opens in Fitzrovia on Tuesday next week (28 March).
The team behind The Gurkhas make an interesting combination: founder Shrabaneswor Rai is Nepalese, but is best-known as the co-owner of Japanese restaurant Hot Stone in Islington and new Japanese opening Kibako in nearby Windmill Street.
Head chef Joe Allen is from Kent, but his wife is Nepalese and his father-in-law a Gurkha, and he has travelled extensively in Nepal, immersing himself in the culture and food. Joe presented his take on Nepalese cuisine on the BBC's Million Pound Menu and during a three-month residency under the name Kitycow at Hush Mayfair in 2019.
The Gurhkas' menu includes Nepal's famous momo dumplings; grilled chicken gizzard with spiced tomato sauce; a black lentil pancake with slow-cooked duck egg and fenugreek sauce; spiced lamb tartare with crispy bitter gourd, and Gorkhali pork chop with nettle and spiced potato.
Food will be charged at 50% off for the opening two days, next Tuesday and Wednesday.