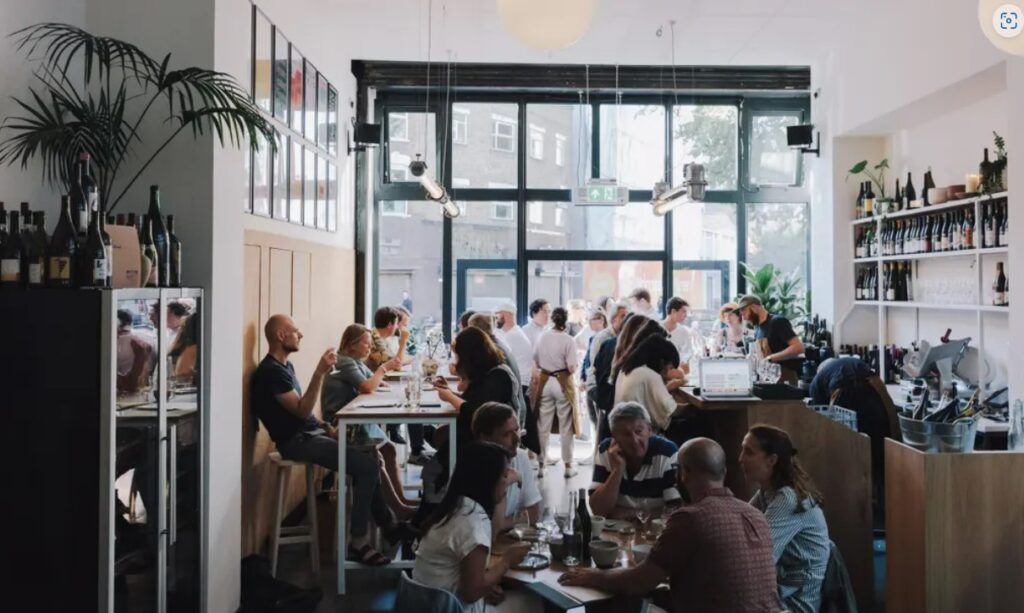 Hip East London wine bar/restaurants Bright (pictured) and P Franco, together with the group's bottle shop, Noble Fine Liquor in Broadway Market, have closed down at short notice.
Founders Phil Bracey and Liam Kelleher launched P Franco in Clapton in 2014, and the group became influential pioneers of the low-intervention wines now found in foodie hot spots across London.
Announcing the closures in an Instagram post, the pair gave no explanation for the group's apparent implosion.
They said: "There are many complex ins-and-outs that have resulted in the position that we're in, we don't feel this is the forum or time to go through those things in detail. Our focus at this stage is to try to do right by our staff and suppliers whilst we try to navigate our way down a path we never thought we'd have to walk."