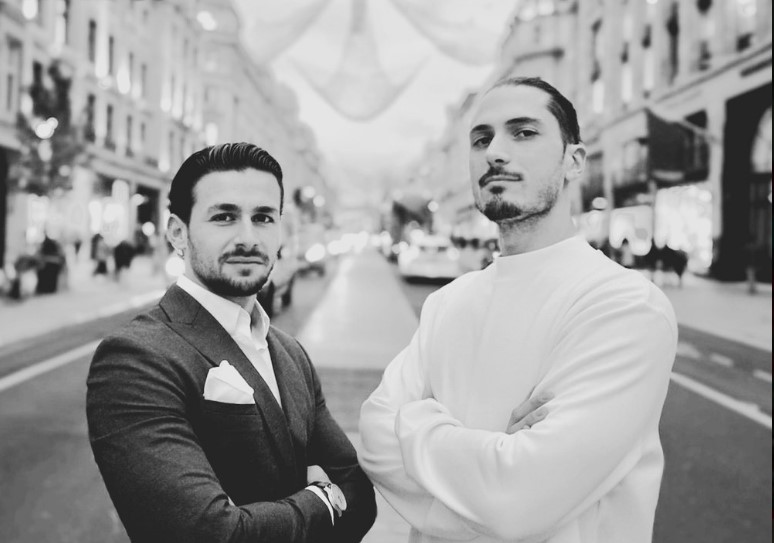 Mano Mayfair, billed as a "swanky Brazilian fusion bar and restaurant", returns to a permanent address in Mill Street next Friday (31 March), having occupied a perch in nearby Heddon Street last year.
Brazilian TV chef Rafa Gomes, who has restaurants in Rio and Paris, is behind the menu, taking over from Luciana Berry, who ran the kitchen in Heddon Street. Dishes are expected to include a Brazilian/Japanese take on sushi, along with beef buns and salt cod croquettes.
The "manos" (brothers) behind the concept are entrepreneurs Alexis Coletta (left in photo) and Romain Fargette (right), who has owned restaurants, beach clubs and nightclubs on the French Riviera since he was 18. 
Split over a two floors with an upstairs lounge bar, Mano has a 1.30am licence and is clearly pitched at the late-night trade, with the vibey Maddox Club a short walk away.
Alexis said: "I am thrilled to see Mano Mayfair return to London. It's the answer to what the London nightlife scene is missing. We want to offer a memorable, all-round dining experience where guests can stay for a dance against a backdrop of house music and pulsating beats, before continuing their night at neighbouring nightclubs."
Last year the pair announced plans to launch another fusion concept in Mayfair, the Mexican-inspired Yuca.