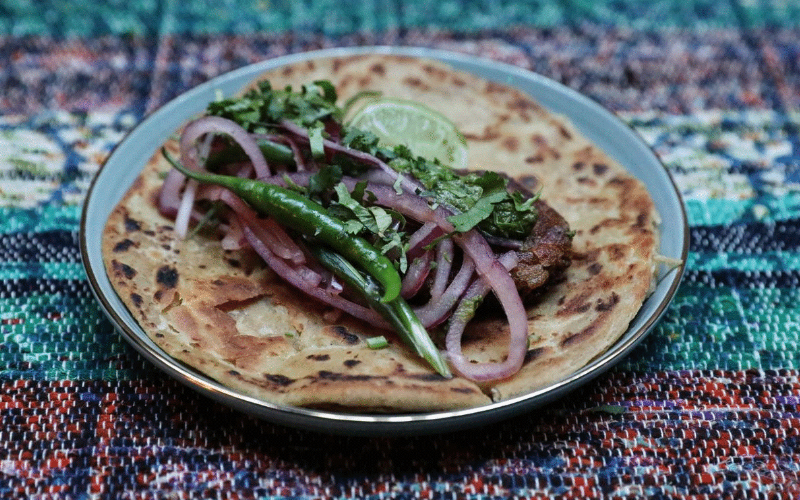 The team behind DUM Biryani will open Lucknow Social, a neighbourhood Indian restaurant specialising in Lucknowi cuisine, in March.
Lucknow Social will serve food inspired by Awadhi cooking. In cities such as Lucknow, and elsewhere in Uttar Pradesh, in northern India, dishes are cooked 'low and slow', with fluffy biryanis, galauti kebabs, and rich curries the point of focus.
Founder Dhruv Mittal said he has spent time travelling through the region exploring its food, and has also worked at Esphahan, an Awadhi restaurant at the the Oberoi hotel in Agra.
Kebabs will be inspired by dishes eaten by the great Mughal emperors of old, who moved to India from Persia and brought with them new flavours and techniques.
On the menu will be a kakori kebab, which is spiked with cloves, black pepper, and cinnamon, and lamb galauti, which is made with minced lamb and more than 50 dry spices.
There will also be biryanis, which have won fans at DUM, as well as the likes of lamb neck korma, cooked with saffron, and parathas, kulchas, and chutneys.
Wine expert Zeren Wilson has created a short list with bottles best matched to north Indian curries. Beers will come from Hackney Brewery.
Mittal said: "Awadhi cooking is a slow process, with most dishes taking days to prepare – it's a real labour of love. Spending time cooking in Agra and travelling around Lucknow, I was blown away by its multi-layered flavours and cooking techniques.
"I'm looking forward to bringing this style of cooking to Lucknow Social, and creating an escape where people can gather to socialise over a North Indian feast."
Recent News from Harden's