Here's our regular round-up of what the nation's restaurant critics were writing about in the week up to 16 April 2023.
*****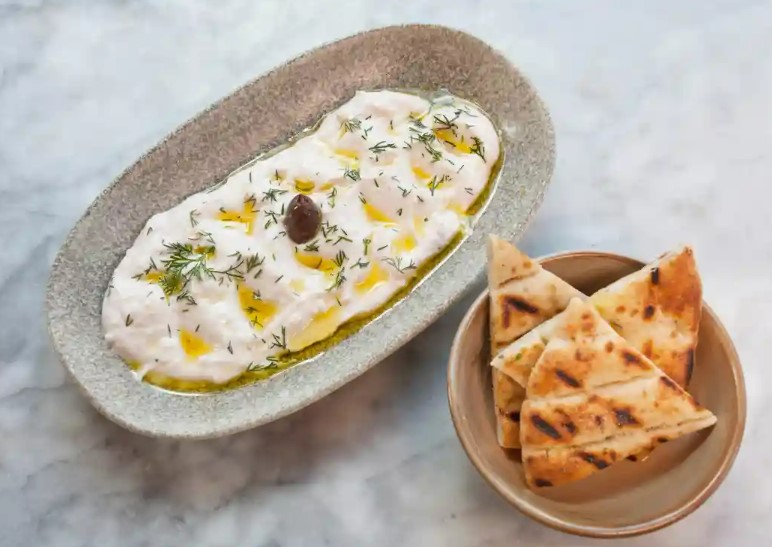 The Observer
When "the food started to arrive… I knew we were somewhere else entirely."
Jay Rayner received a one-word answer from his counterpart at The Guardian when he announced he was reviewing The Kolossi in Clerkenwell: "blimey".
Up the road from the former Guardian and Observer offices, The Kolossi, which opened in 1966 was a regular post-pub haunt for staff back in the day. It's now been taken over and refurbished by David Lonsdale, who recently upgraded and reopened the nearby Georgian pub Sekforde; the "Poundland offshoot of the Acropolis" décor at Kolossi has been similarly replaced by lots of marble, and there appears to be a potential new name (Attica).
The previously lengthy menu of Greek Cypriot classics has changed, too, and is now "short and to the point and rather attractive".
"This is not cooking that redefines the very notion of Greek food. It's not revelatory. It's so much better than that. It's the essentials done with due care and attention."
"The Kolossi Grill AKA Attica grill is that rare thing; a venerable restaurant that has found a way to avoid decline and start afresh."
*****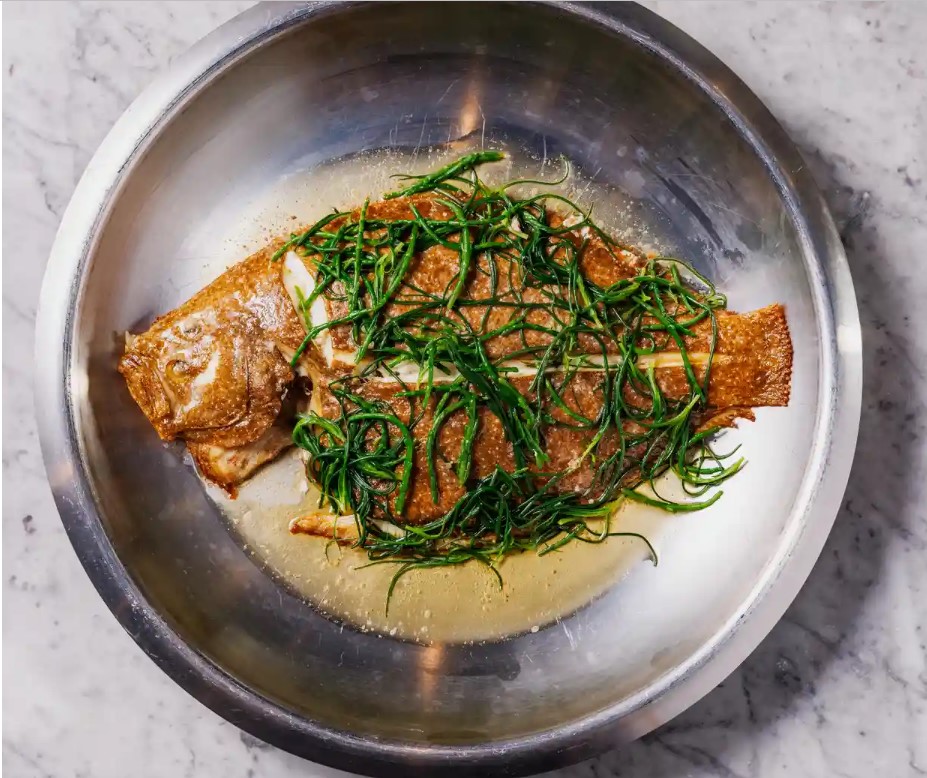 The Guardian
Grace Dent brave a Saturday night out in Birmingham ("Hogarthian, but with a flavour of an episode of The Last of Us") where she reviewed The Oyster Club, a "a special-occasion place" that's the "posh" fish-and-seafood sibling to Adam's from chef Adam Stokes.
Results were varied: the "the largest thing on the plate was the chunk of lemon" when the fritto misto arrived, and the "service is sporadic" but the omelette Arnold Bennett was "utterly gorgeous" and the whole brill "was cooked beautifully and came with a delightful, buttery sauce".
"The Oyster Club does some things exceedingly well and others in a lacklustre and at times unforgivable fashion."
She began and ended with thoughts that "inland fish restaurants are peculiar places".
*****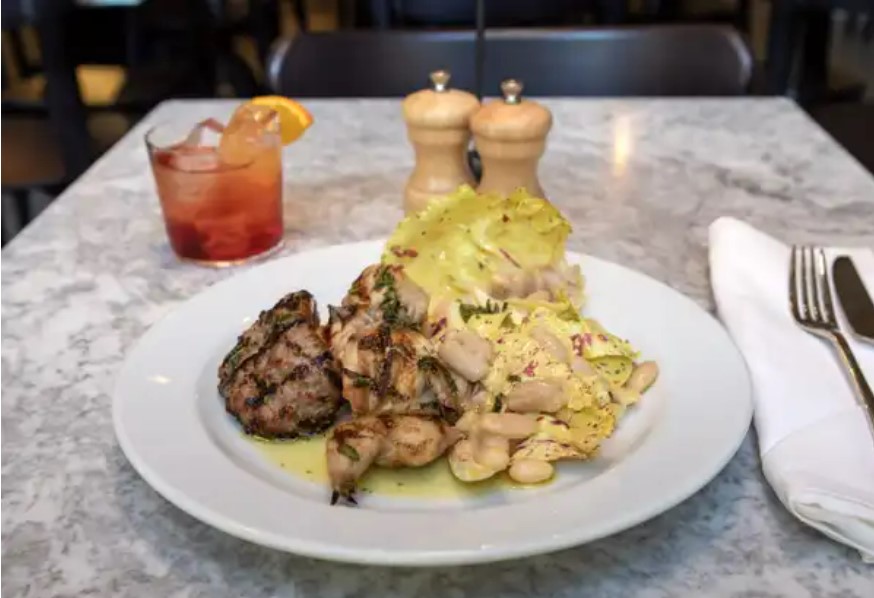 The Evening Standard
David Ellis headed south of the river to a restaurant confusingly called Archway that is nowhere near N19; this newcomer is from "rising star" ex- River Café chef Alex Owens.
He'd really wanted to review Sheesh, the new "Chigwell import that's opened opposite the Wolseley and has a perma-queue of vajazzled Lambos outside" but "spray tan in restaurant form hardly needs the publicity". (We do look forward to our other regular critics popping in there though!)
But to Battersea he went. Did he find it better than the "the phone-it-in places at the Power Station"?
Set in a railway arch (hence the name), the "dining room — with its seaside-ish panelling, glinting kitchen and commitment to candles — is a beauty" (although quite cramped) and "there is poise here, mood and a loud, laughing atmosphere"; it could be "Battersea's answer to Sessions Arts Club".
But "Owens is cooking as though on a leash" – "the River Café steer is evident" and she clearly has an "adroit touch" but needs to "let loose, live a little".
*****
Also in The Standard, news that Miznon founder Eyal Shani has announced a "new, upscale restaurant" that will open in May; Lilienblum promises "Shani's signature eccentricity, but will shy away from Miznon's fast-casual food".
*****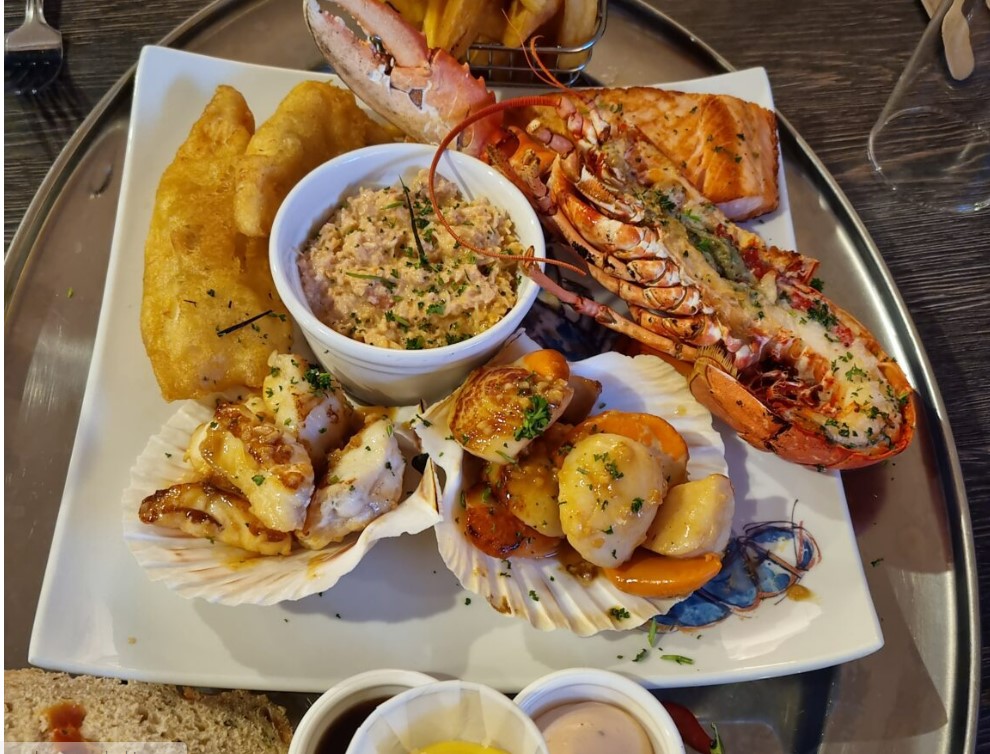 The Scotsman
Rosalind Erskine was in St Margaret's Hope on Orkney, and paid a visit to The Murray Arms Hotel and Seafood Restaurant; "the family-run business offers seafood landed from their own boats – surely there's nothing more enticing on a sunny spring evening?"
We wouldn't be able to resist the "special seafood platter of the day" (pictured) either, especially as it came in under £60. "Pretty much everything… was cooked in the simplest of ways."
"The Murray Arms feels like a hidden gem, a local that you'd be happy to visit again and again." (14/20)
*****
And also…
In the FT Magazine, Tim Hayward reviewed Zapote, which he described as "a modern Mexican muddle"; "it's a terrific room with great staff and aims. But Zapote has a communication problem."
Also in the How To Spend It supplement, Wiltons' new coronation menu – "a first taste of the historic restaurant's celebratory seven-course menu" for the King's coronation, plus an ode to the food trolley and "the love of food on four wheels… because nothing says theatrical dining like a meal that arrives à la cart".
*****
William Sitwell for The Telegraph reviewed The Bath Arms in Horningham, Wiltshire, where he enjoyed "a faultless lunch of amped-up pub classics" in the pub where "early 18th-century architecture meets a modern attitude centring on friendly, welcoming service and a wholesome menu". (*****)
*****
Birmingham Live announced the opening date for the latest Glyn Purnell venue; Purnell's Café & Bistro at Charterhouse in Coventry, within an historic, Grade I-listed 14th century Carthusian monastery, opens on April 27.
*****