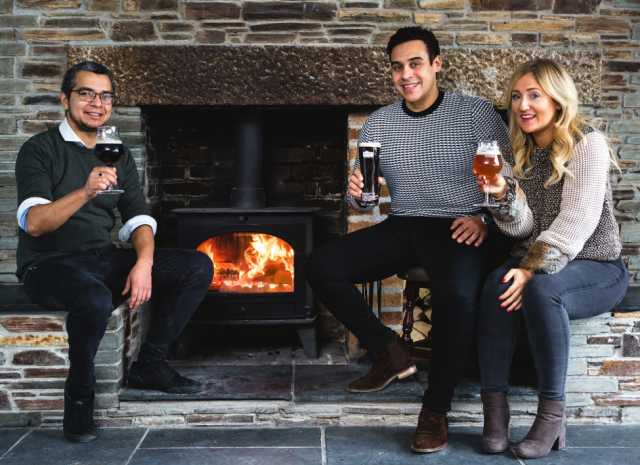 Paul and Emma Ainsworth have bought the lease of the Mariners pub in Rock, Cornwall.
It follows the departure of Nathan Outlaw, who left last month. Outlaw is busy planning his new seafood restaurant at The Goring.
Not that the Ainsworths aren't busy. The news of their Mariners venture comes not long after the announcement of their new cookery school.
Mariners, which has for a long while been neither overly praised nor dismissed by reporters, will re-open in spring in partnership with Cornish brewers Sharp's (as had been the case with Outlaw).
Paul said: "Emma and I are thrilled to be taking over the Mariners in partnership with Sharp's Brewery. When the opportunity arose, we knew straight away that we had to take it. 2019 will very much be the 'discovery phase' – learning what works and what doesn't – with a refurbishment planned for 2020.
"Nathan has done a fantastic job over the past five years and we certainly have big shoes to fill. We're incredibly excited for what the future holds and are committed to ensuring the long-term success of the Mariners and keeping this Cornish jewel a destination for the local community and holidaymakers alike."
Ed Hughes, beer sommelier at Sharp's, added: "We are hugely excited to announce our new partnership with Paul and Emma Ainsworth at the Mariners. Paul and his team have been great supporters of Sharp's Brewery over the years and we can't wait to work together on this new joint venture."