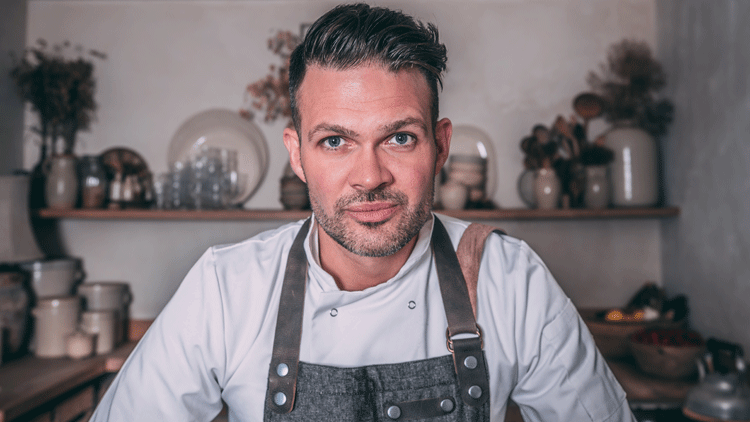 Former bank manager and 2018 MasterChef winner Kenny Tutt has announced his debut restaurant.
Pitch will open in Worthing, Sussex, in May, and will – as is customary – champion local and homegrown produce.
"My favourite thing about food and cooking is the way that it brings people together, so opening up my own restaurant is a dream come true. The fact that I am doing so in my hometown of Worthing is the cherry on the top," said Tutt.
"I'm so excited to open the doors of Pitch in May, I can't wait to share the dishes I'm creating – I'm working hard on the menus at the moment and am thoroughly enjoying getting out into the countryside and meeting with my wonderful producers."
Dishes include doughnuts with whipped goats' cheese, toasted hazelnuts and thyme jam, and Sussex ham hock with baked eggs, chips, and gooseberry chutney. We don't recall Gregg and John tucking into these on the Beeb…
MasterChef veterans have encountered mixed results with restaurants – not all have enjoyed Tim Anderson's Nanban success.Tutt follows a long line of TV amateurs hoping to perform in the real world.
Pitch is no small operation, either. The south coast restaurant will be set across two storeys, boasts a private dining room, and there are also plans for a cookery school later in the year.
Since MasterChef, Tutt has been working stints at a number of high-profile restaurants, as well as appearing on the food festival circuit.
Recent News from Harden's