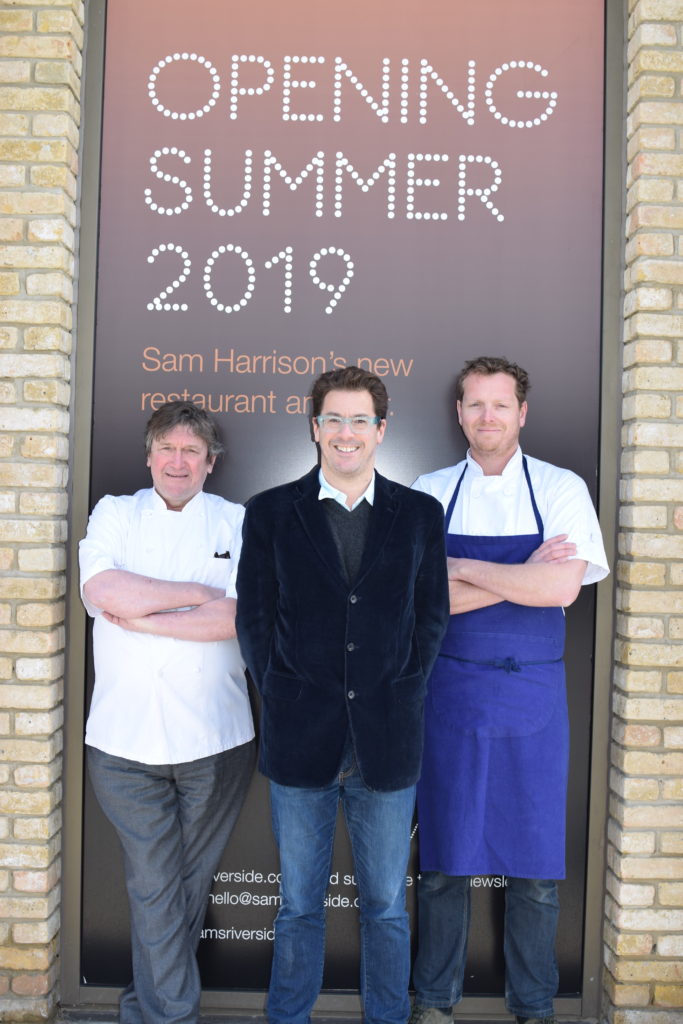 Restaurateur Sam Harrison has revealed more plans for Sam's Riverside, his upcoming "glamorous brasserie" in a landmark site on the Thames near Hammersmith Bridge.
Harrison, who sold Sam's Brasserie in nearby Chiswick and Harrison's in more distant Balham back in 2015, told Harden's that he's "really looking forward to being back on the [restaurant] floor" after three years out travelling and lecturing at Oxford Brookes School of Hospitality.
Sam's Riverside will sit in a prime site adjacent to the newly re-developed Riverside Studios in Hammersmith, with a terrace overlooking the river. It's a five minute stroll from that other famous W6 riverside, the River Café.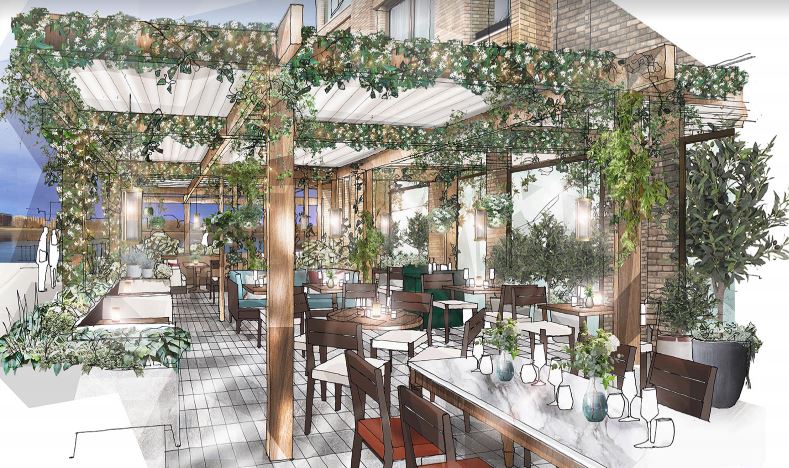 The 46-year-old plans to open his 90-cover Sam's Riverside in August 2019, and has secured the services of Rowley Leigh as culinary director, and Harvey Trollope as head chef.
How hands-on Leigh will be has yet to be seen; presumably Trollope's involvement will be more day-today and he comes with a CV encompasing The Ritz, under John Williams, and Wheelers in the Marco Pierre White era.
Harrison said while the fixture is to be an "English garden-style brasserie" – which might draw comparison to other west London haunts – it won't lack individuality.
"We want to be fiercely independent and proudly unique – that's not what The Ivy is any more," Harrison told Harden's.
"We'll be a big, all-day brasserie with flair and our own ideas. We'll be serving dishes inspired by what Rowley and I love – classic, modern European food. There'll be plenty of seafood and shellfish.
"We want it to be glamorous but informal. I've wanted a big west London space for a long time. They're hard to come by, but this is perfect."
Sam's Riverside will be a whopping 4,000sq ft and Harrison said he hopes to attract a buzzing crowd. He said of the area's re-vivified arts spaces and theatre developments: "It'll be a little like the West End – there's a lot going on there and the theatre crowd is a draw. We'll be focusing on pre- and post-theatre menus and long weekend lunches.
"I can't wait to be back on the floor. It's been too long. The site captured my imagination."
Despite its gentrification, with the appearance of numerous shiny new developments in recent years, Hammersmith still lacks a destination mid-range venture. Perhaps this will finally provide a slightly more affordable option than its stratospherically pricey, nearby Italian rival.
More from Hardens