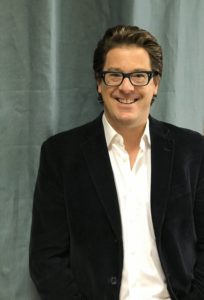 Restaurateur Sam Harrison – who owned Sam's Brasserie in Chiswick and Harrison's in Balham, until both sites were sold to Foxlow in 2015 – has announced plans to open a new restaurant and bar in February 2019 as part of the major rejuvenation project of Riverside Studios in Hammersmith, west London.
Facing the Thames with views of Hammersmith Bridge, Sam's Riverside will be an independent 90-seat restaurant with integral bar, in addition to 40 additional spaces outdoors and a private dining room for up to 16.
The modern British brasserie-style restaurant will be open daily, throughout the day, with menus that will evolve from breakfast through lunch and dinner.
Design LSM will mastermind the interior style which will have an informal but glamorous mood, capitalising on the riverside location with large windows affording maximum natural light.
Riverside Studios is a landmark arts, media and entertainment complex that has been in Hammersmith since 1933, and is currently undergoing a total redevelopment. When completed at the end of 2018, the site will comprise three large theatre/studio spaces for television, theatre, dance, opera, music and comedy (with full production facilities), a 200-seat cinema and screening room, as well as a local community space offering a calendar of events.
More from Hardens