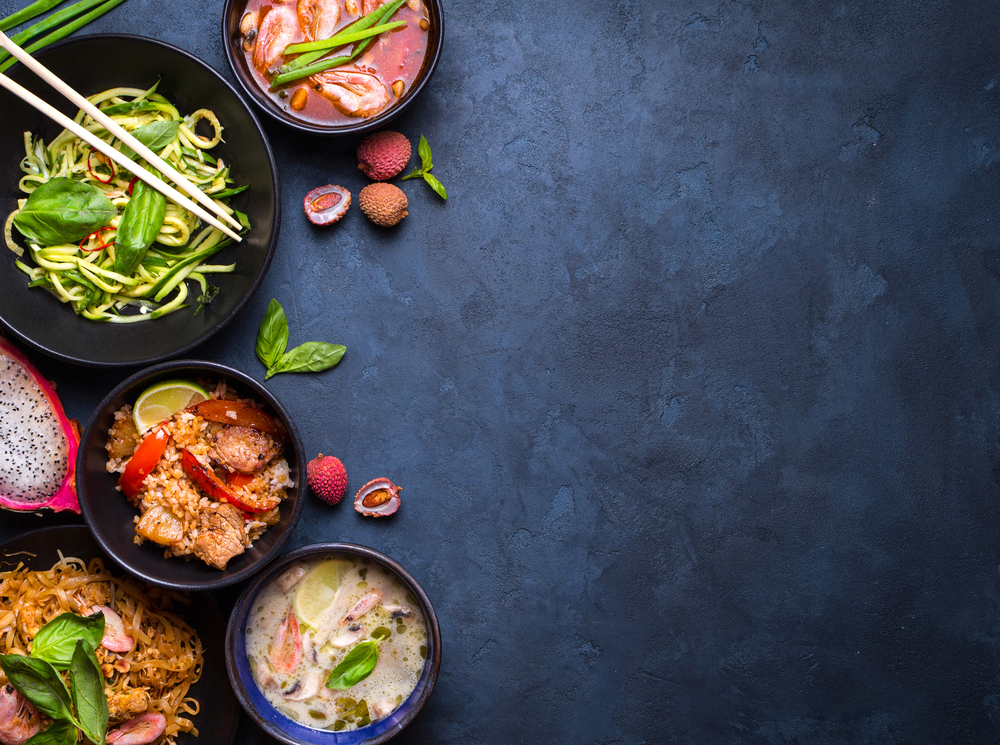 With Songkran (Thai New Year) around the corner, 13-15 April, we've decided to bring you a list of the top 10 places to get an authentic taste of Thai cooking in London, according to our survey. Still one of our reporters' favourite cuisines for a cheap eat that packs a big punch…
"Your eyes water and it feels like steam is fizzing out of your ears, but with tons of amazing, aromatic avours that make your taste buds literally zing" at this "terri c"Thai yearling in Spital elds – "possibly London's best, with many dishes not often seen outsideThailand"."Friendly service too"in"a hip East End space" with "a great vibrant buzz".
"A rare London venture that feels genuinely different" – Ben Chapman's "vibey", "little" Soho haunt is "the best casual opening of the year" and its "inspired", "palate-searing" small plates ("taking a bite is like travelling abroad") are "made totally unique by dint of their incredible sourcing, ballsy spicing and cooking everything over charcoal". "No reservations + very popular = annoyingly large wait times though".
"Exceptional Thai cuisine" – among the best in London – justi es the "very crowded" conditions at this attractive shop conversion in deepest Fulham. Staff are full of "charm" too, and although "service is sometimes a little slow", it holds up impressively well given the perpetually full house.
"Time and again we get ne Thai tastes!"This enduring chain is, in a low key way, one of London's most consistent performers, combining "well-above average food", with "very attentive service" and "beautiful decor".
"Fresh spicy avours" ("they're not afraid of chillies") ensure this"rustic","family-runThai group" in southwest London is "still ring on all cylinders". "Good value" and with a "busy","studenty" feel, "they're always hopping". And they're "BYO to boot".
"Wonderful" if tightly packed Thai street-food café in Peckham that's an "outpost of real excellence in SE London" thanks to its "short choice of genuinely spiced dishes".
"Small plates maybe, but with big, big avours": Ben Chapman's "zingy" Thai-inspired BBQ delivers "some real standout dishes" and "they also serve decent beers on tap"."Now and again they miss, but when they get it right they really nail it". Smoking Goat Covent Garden closed in January, but a new outpost launched in its spiritual home of Shoreditch in October 2017; the new place is bigger, and the menu will focus on serving just a couple of signature Thai dishes each day. Top Menu Tip – "fiery chicken wings and scallop with chilli".
The "pretty authentic food" and attentive staff win consistent praise for this Islington fixture. The "modern decor is a cut above the normal high street Thai", making the best of what could be a tricky narrow space.
Colourful, eclectic decor and distinctive "fresh tasting"Thai-Malay cuisine (the name means 'mix and match') still win an enthusiastic, if small fanclub for this "old-favourite, little oasis, tucked away in an unassuming location", near the Shard.
"Terrific food" – "zesty" and "unusual" dishes "from a relatively short menu" – have won instant acclaim for Seb Holmes's "very buzzy" Thai pop-up, near Arsenal. In what is a slightly "weird set up","they've kept the Italian decor from the previous restaurant" (the much loved San Daniele RIP) but it only "adds to the charm".
Is there a Thai restaurant in your area that you feel deserves to be on this list? If so please tell us about it by taking part in this year's Harden's survey. Find out more.