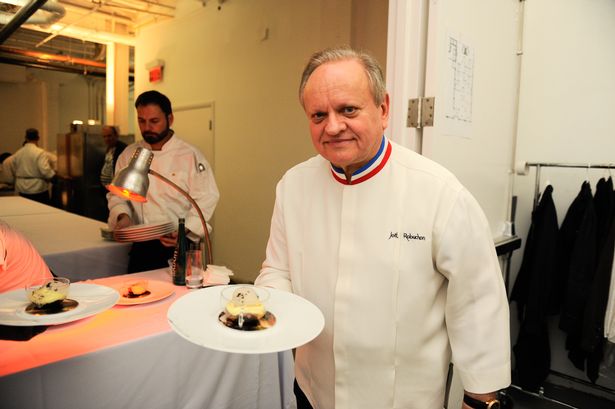 Iconic chef Joël Robuchon died this week. The news was announced on Monday August 6. He was 73 and had for a long time been ill with cancer.
Robuchon was hailed the 'chef of the century' by the French Gault et Millau cooking guide in 1990, and at the time of his death held 32 Michelin stars across 13 countries.
Robuchon trained the likes of Michael Caines and Gordon Ramsay
We've Lost The God Father of Michelin the most decorated Chef in the World, he kept all of us on our toes ! Even when we were sleeping ! Merci Chef, God Bless you'll be missed pic.twitter.com/5vY2UlpCwP

— Gordon Ramsay (@GordonRamsay) August 6, 2018
On behalf of all the chefs here @Lympstone_Manor we salute you Joel Robuchon, it was a pleasure to work at your side #noreasonjustpassion #RIP pic.twitter.com/vwjdkQGojN

— Michael Caines MBE (@michaelcaines) August 7, 2018
Robuchon, a chef who many feel is France's most influential chef following the 'nouvelle cuisine' era, helped found 'cuisine modern', which called for fewer ingredients and a championing of exceptional produce used skilfully and sparingly.
His mashed potato remains globally famous. It uses a 1:2 butter ratio and became one of his signature creations.
Robuchon made his name at Jamin – where Gordon Ramsay, to whom he was a mentor, began his professional career – in Paris. He opened the restaurant in 1981 and it soon earned awards. This week, hundreds of chefs paid tribute.
can't believe it's happened again We have lost a other legend of french gastronomy..!!
RIP Mr Robuchon and thank you for what you have given us and have done for the gastronomy Francaise… https://t.co/Fwge6VYoxY

— Claude Bosi (@claudebosi) August 6, 2018
More from Hardens